At OutboundEngine, we believe every business deserves marketing automation. We also know not every business owner has the time, budget or expertise to take on the marketing tasks needed to promote and grow their business. Therefore, we've put together this free handy guide to social media. Our 2018 Social Media Guide will help give you direction as you map out your social media marketing strategy.
In the 2018 Social Media Guide, you will find updated user data & research, recent trends in social media, and actionable steps you can apply to your 2018 social media marketing strategy.
What's In It
Along with the 2018 updates, you will find information on:
Why social media is crucial to your business
Which platforms to focus your energy
How to get started with a social media strategy
For many of us, social media is changing and growing at a pace so fast it feels impossible to try and keep up. As a result of this rapid pace, it can be hard to feel confident in your plan. We hope this the 2018 social media guide will help you in your social media marketing endeavors. If you need more assistance, we are always here to help.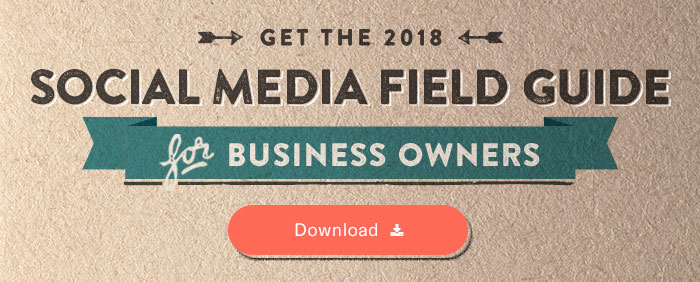 Almost There!
Enter your information to download the guide.