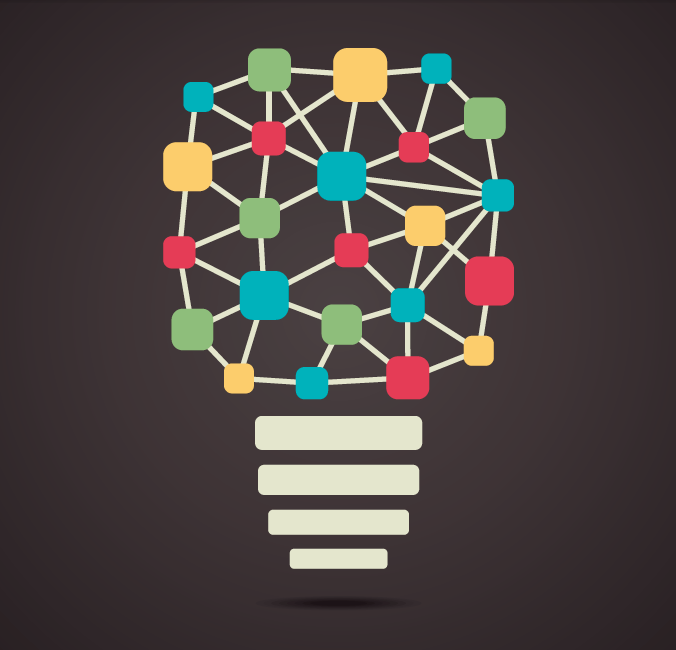 In most all industries today, online marketing is "all the rage." If you've already slipped down the rabbit hole of social media efforts available to your business, you may have come to wonder: How can I connect my everyday clients with these online marketing efforts?
Marketing your business online can be an extension of your everyday insurance activities. Connecting the dots between your online activities and your everyday business means doing things like: remembering during appointments to refer to online activities that may be of interest to your clients, such as your quoting tools or your blog, and vice versa, creating online connections with people you may then come to know face-to-face in an insurance appointment.
Your social media efforts should not go unrewarded—connecting your insurance activities with your online marketing efforts ensures that your everyday clients become your virtual associates too.
LinkedIn
In just a few years, activity for the common user on LinkedIn went from just building a basic profile as it was becoming "the thing to do" to reactions like: "Wow, I got recruited for the job that I just accepted!"
Staying in touch with other insurance professionals is noticeably strategic, while job-searching in the industry becomes much easier when there are written recommendations from real people that once worked with you visible on your LinkedIn page. Even a recent Putnam Investments study of financial advisors showed that LinkedIn was the number one social media tool bringing in the most clients and profits, even over Facebook, Twitter, and Google+.
If you need help getting started on LinkedIn or a refresher course, here's a free guide to lead the way.
Facebook
Because the presence of a business on anyone's given Facebook news feed is ultimately chosen by the user, having business posts mixed into your normal reel is kind of like choosing your own commercials. This is effective simply because the user sees advertisements that they're personally interested in seeing, therefore leads for any type of sales are genuine and initiated by the prospective buyer. In addition, visiting the page of a business that one is "friends" with is another act initiated by a potential buyer, who can be then engaged by content as simple and effective as a posted YouTube video.
Milestone activities around an insurance office make great videos to post on Facebook that reflect the lives of the everyday agents and employees, giving the user a connection to the agency that feels human instead of virtual. Even recording something as "mundane" as drawings or prizes for your agency's referral/client-awards program creates a connection to the community that exists both online and in the ever-important reality of who your clients are and who their friends and associates are.
Facebook gives your local branch a collective life, featuring the talents and expertise of your agents and employees and creating a comprehensive, human view of your daily office activities. Giving friends, associates, and clients a glimpse into your everyday lives and making a connection that can be continued offline is what doing business on Facebook is all about. And if you need help figuring out how to get started with it, we have an introductory guide to Facebook for insurance agents right here.
Bonus: 7 Facebook Post Ideas for Insurance Agents
Twitter
Twitter's advantage is that it's short and sweet. Busy insurance professionals don't have a lot of time to keep up on the news, though they know they must in order to stay at the forefront of their industry. Twitter is easy to browse quickly in order to feel "up to date."
Especially during the historic 2013-2014 open enrollment periods for health insurance across the US, major insurance companies used Twitter to make real-time, important announcements about deadlines, application requirements, health plans, and enrollment events that corresponded directly with the actions taken and the responsibility felt by ordinary people seeking health care coverage. Here's our free guide to getting started with Twitter.
Your Insurance Website
Don't forget to ask a new client where they heard of your insurance office! You may find that all the website analytics on the internet can't compare to a face-to-face meeting wherein a client says that they simply went to the staff page of your website and scrolled down the list till they found a nice-looking agent that they felt comfortable calling, perhaps because of your gender, age, or just having a nice smile. There can be a direct correlation between your website's presence and the presence of new clients in your lobby. If your insurance website doesn't feature the bios and pictures of your staff, you may be doing your business a disservice.
Your Insurance Blog
Does your insurance blog reflect the lines of business and principles of your agency? Is it being seen by your clients and prospective clients in your local area? One way to ensure that your blog's message is best spread around is to use multiple methods to advertise it around your office, from telling clients to check it out sometime on their home computer to actually printing out and providing written materials to inquisitive clients so they may refer to your agency as an expert on insurance topics.
If you already have blog content that sells a concept (not a product!), use that content to inform and educate the information-hungry customer type—the type that usually comes to an appointment with a folder of paperwork under one arm. Especially if your media-savvy client has articles inside their folder from other insurance professionals, you want to interject your voice into their file as well. Topics as simple as "The Need for Life Insurance," for example, can bring a client back to your office asking more questions. The blog post titles can also make for great email subject lines too.
Get Connected
The connected feeling online users experience with their social media cohorts is one reason why providing online viewers with a glimpse into agencies big or small provides old and new clients with a host of benefits. Accessing your agency's online resources & social media activities is an easy way for clients to learn about your agency initially, anonymously get more information about your agents, carry out casual insurance conversations over extended periods of time, and to ultimately create connections that reach above and beyond the traditional client-agent relationship.


Almost There!
Get the latest Email Marketing Roadmap now.