When a business owner watches a long-time customer take their business to a competitor, it hurts. When it happens repeatedly, it not only damages the ego but the bottom line. Around this time a business owner begins to wonder what they could be doing to keep this from happening. They ask questions like,
"What are my competitors doing that I'm not?"
"How can I ensure that my oldest customers remain loyal?"
The truth is…
Business owners are unable to count the number of times they lost seemingly loyal customers. Worse still, they can rarely account for why. They see their competitors capture the folks they built strong relationships with and they wonder how it happened.
Business owners are rarely forgotten by their customers because they fell short on providing great customer service at the point-of-sale. Rather, they get busy providing excellent service to new customers and forget to follow-up with ones from two years ago.
This common issue can be solved by using marketing automation to stay in front of customers. Marketing automation helps businesses deliver the right message at the right time with less effort. It requires little time and expertise to implement and maintain, but it's by no means a set-it-and-forget-it solution.
With this in mind, we put together four tips to help business owners make their marketing automation efforts more powerful.
1) Post some original content
While automated posts remind followers of your services, a personal touch makes that human connection. Those connections are the premise of every transaction you make. It's the kernel of the original transaction that leads to repeat and referral business from past customers. Simple posts, such as your staff decorating the office with pumpkins, remind your audience of your team's character. These personal touches provide additional value to automated social posts. Don't be afraid to share articles that aren't specifically related to your business, too. For example, an insurance agent could share an article about the upcoming hail storm and how to protect your car. Share things that go beyond the transaction that your customers can relate to. Putting thought into the content you share invites repeat and new business to keep in touch.
2) Pick up the phone
Remember that road trip with long stretches requiring autopilot? It kept you from pressing the gas pedal for hours on end. With long stretches of road come hills that require us to adjust for uphill climbs and downward cruises. They require a human touch to avoid missing your next exit and swerve around potholes.
Similarly, automated marketing takes you from point A to point B, but it cannot make outbound calls to the people who matter most; it can't have conversations built on trust with your past customers. Don't miss out on repeat or referral business from your most engaged customers because you're only driving on autopilot. Keep an eye on the metrics and lastly, make some outbound calls.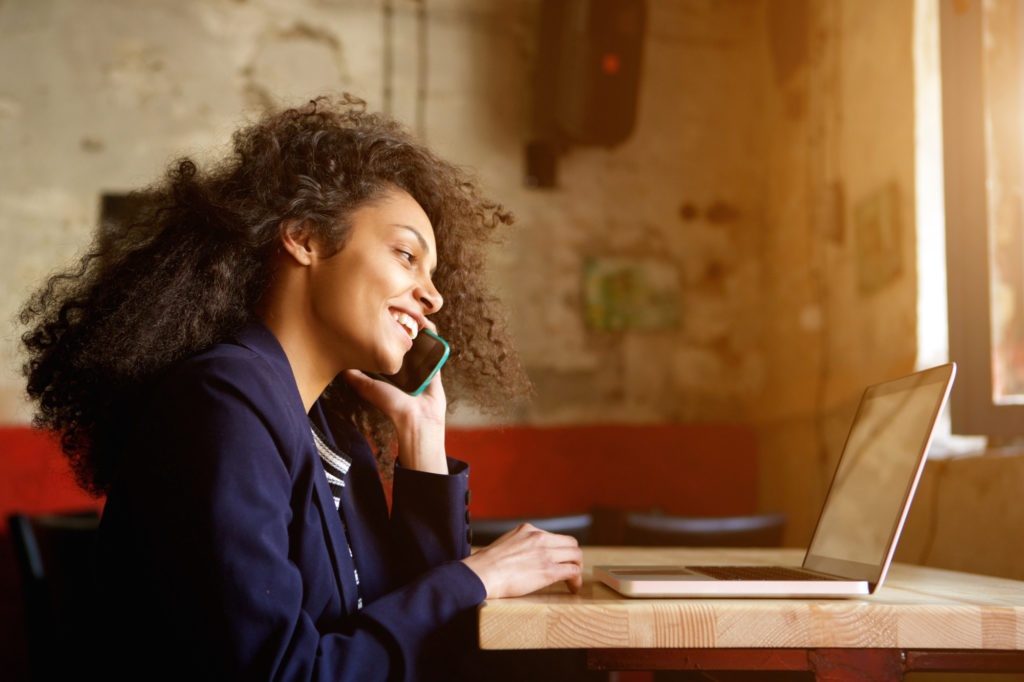 3) Update your contact list
Small business owners are personable. They have no problem striking a conversation with the person behind them at Starbucks, whereas for many that's an awkward task. These causal connections are future business opportunities that often fall to the wayside because a lot of small business owners don't have a strategy to nurture their contacts. Adding folks you meet to an automated email and social marketing platform prevents your business from missing out on opportunities from your network.
By adding these contacts to a system that nurtures your contact list, your business no longer misses out on new, referral, and repeat business. Throwing a monthly, recurring reminder on your calendar to update your contact list improves the organization of the business and the retention of customers.
4) Tag folks in related posts
We've all had excellent service at a restaurant. They offer specials that aren't on the menu, refill our drinks before we ask, and recommend a wine to pair perfectly with our dessert. As consumers, we appreciate the businesses that anticipate our needs, and proactively reach out to us.
Because small businesses often provide a variety of services, automated marketing focuses on general content that is relatable to a customer base with a wide spectrum of needs. Using your history with a customer, find areas of opportunity to tag them in posts that show you're thinking of them.
For instance, if you're a financial advisor and one of your customers recently told you they're getting married, tag them in the Facebook post that reminds them to make updates to their investment portfolio. This thoughtful reminder prompts a stronger connection to your business from this customer and takes your relationship past the original transaction.
Keep customers loyal
Follow these four simple tips consistently, and you are guaranteed to retain more customers and increase referral business. Don't let your marketing run only on autopilot without stepping in to supplement those efforts. Without maintenance, you're inevitably missing out on opportunities from the best opportunities in your network.
If you're interested in implementing a strategy that keeps you in front of the people who matter most, let us help. OutboundEngine helps businesses keep their customers and find new ones through content marketing, social ads, and more.