Smartphones can often be very distracting, and that distraction can feel overwhelming. But they can also help us be more efficient and productive. Since we've always got them on us, we made a list of productivity apps for everyday use that can help make life a little easier for all of us.
Everyone's business is different, but we all deal with similar stresses—forgetting passwords, wanting to spend less time in traffic, maximizing your time at work. Taking these into account, we've rounded up some of our favorite apps to help avoid these pains and others.
These productivity apps for everyday use are designed to win back hours in your day so you can spend more time running your business.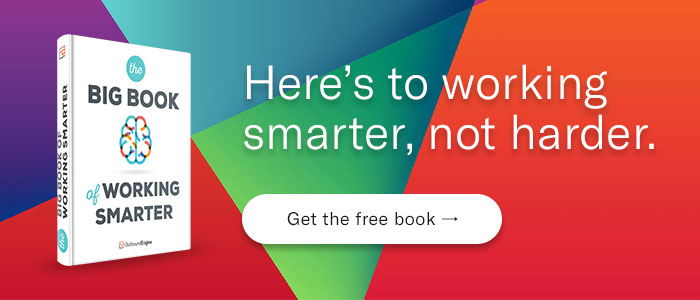 1. Scannable
Scannable turns your phone or tablet into a portable scanner for all of your documents. It allows you to easily scan documents, business cards, receipts, or even notes you've jotted down on a napkin and save them as a PDF or send them via email.
Once you've scanned in your document, you can edit the size and click done to save it within the app. The app also saves your important documents within folders that are searchable. Bonus: this app comes from the Evernote team, the company that developed one of the most loved note-taking software out there, so you know they care about users.
How you save time: No more taking a picture of something important, or that you want to reference again, only to forget to go back into your phone and find it. Scannable allows you to scan in papers from anywhere, at any time.
2. Waze
Waze is a GPS driving app that gets you from point A to point B and then some. It also monitors traffic, speed and user-reported incidents, such as road obstacles or car accidents. It has safety features installed to ensure you stay focused on the road, and pre-set destinations for easy navigation so you never miss an appointment.

How you save time: Waze shaves minutes off every car trip by giving you the quickest route available. It's great for commuting during rush hour or to unfamiliar locations. If you use Bluetooth (and we hope you do!) Waze will also connect to Bluetooth so you don't have to check your phone to hear your next turn.
3. Pocket
We've all found interesting articles that we want to read when we have time. Maybe you're in the waiting room and they call your name right when you find an interesting article that's a 10-minute read. Pocket allows you to save articles, pictures, videos, websites and just about anything else offline so you can view them later. It's great for catching up on reading between meetings or when you take a quick break.
How you save time: No more hunting around for pages and articles from earlier in the week online that you were sure you'd remember. Open Pocket on your phone, tablet or computer allowing you to read anywhere it's convenient.
4. Any.do
Any.do is a to-do list, calendar and personal assistant all in one. It integrates communication and day-to-day scheduling to be the ultimate to-do list. You can share your lists with friends and family members as well as sync them across multiple devices.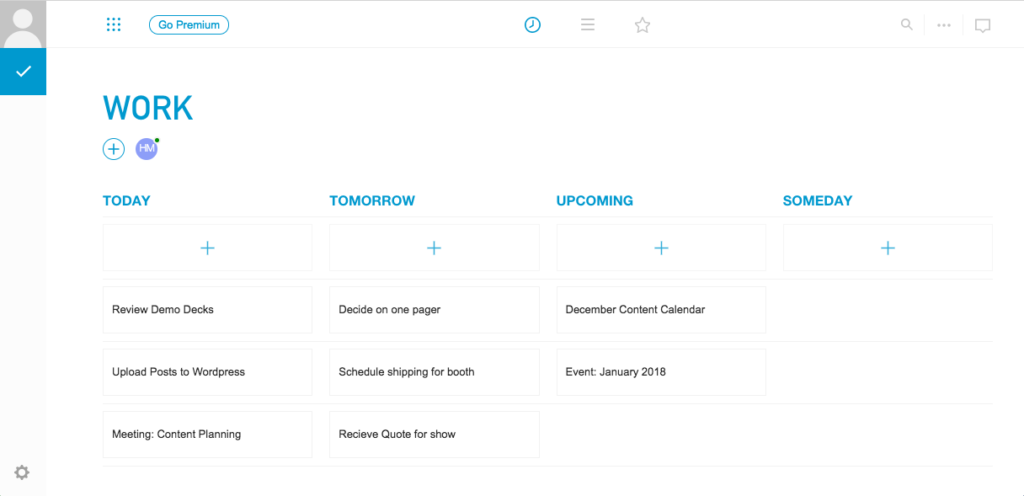 How you save time: Consolidating the organization of your personal and professional lives into one easy-to-use app keeps you and your network on-task while cutting down the amount of time you spend looking at your calendar and coordinating your projects. Imagine sending your spouse a calendar invite to a concert, your assistant a task list, and your client a to-do list all from the same convenient place.
5. LastPass
LastPass is a browser extension and mobile app password manager. The interface is easy and benefits from the highest level of encryption available in the current mobile market. It also works great for teams and eliminates the hassle and security risk of sharing passwords and managing employee permissions.
How you save time: Many of our customers spend time updating password spreadsheets and sending them to different devices. Others spend an equal amount of time searching for or resetting those very same passwords. This app handles all of those problems all while keeping you safe and secure, unlike emailing around a spreadsheet or hiding a handwritten list.
Log in and Start Saving Time
All of these productivity apps for everyday use are easy to learn and integrate into your life. We hope using them leads you to not only finding extra time in your day but spending that time in ways to help your business grow.
If you're looking to take even more off of your to-do list, OutboundEngine can take over the very time-consuming task of marketing your business. Our simple software makes marketing effortless. We research, write, design and promote content branded for your business and then we automatically send it to your network. Our mobile app alerts you of every opportunity and our built-in follow-up templates allow you to respond quickly.
Learn more about how OutboundEngine works with a free demo.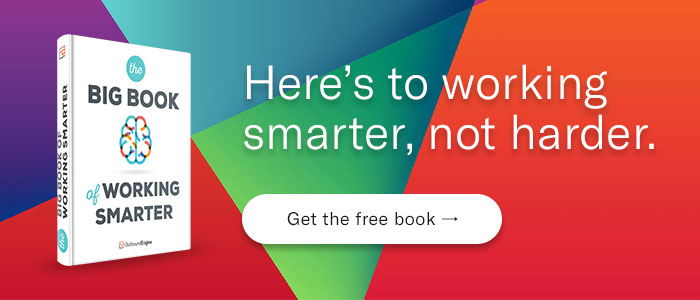 Almost There!
Enter your information to download the book.