See our updated post on time management for 2017.
There are few things more time-consuming than running a business, but being busy doesn't always equate to productivity. Often, we're so busy putting out small fires and dealing with the trivial details of our day-to-day grind that we never actually get around to the business of being truly productive.
That's not a habit you want to carry into 2016, and we're not going to let you. Here's a list of tips and tools we put together to help you improve your marketing productivity and free up more time to focus on your business.
Bonus Content: Get a copy of our 2016 Marketing Survival Kit.
Stop Wasting Time on the Internet
The Internet connects us socially and professionally. It can be a valuable resource for any given project, so tuning it out in full isn't an option. But that doesn't mean you can't limit the time you spend browsing around.
Even with the best of intentions, it's easy to get lost in the endless world of distractions that the Internet provides. By putting hard limits on the amount of time you spend online during the business day, you'll have an easier time keeping your online minutes productive.
But hey, nobody said it was easy! If you're having trouble staying away from online distractions, there are multiple apps designed to keep you on the straight and narrow.
StayFocusd for Chrome is one example.

This app allows you a certain number of minutes on "time-wasting" websites each day. Once that time has been used, you're blocked from further access. StayFocusd is highly customizable, allowing you to block entire sites or drill down to specific in-page content, such as images, videos or games that may be distracting.
Don't Let Email Run Your Life
Chances are you're spending entirely too much time checking your email, but you're not alone! We spend anywhere from 14 to 28 percent of our workweek sorting through inboxes, with the average person checking email 36 times an hour!
Though numbers vary from study to study, the message is clear. It's time to start thinking outside of the inbox.
Instead of checking email every few minutes — an action that keeps you constantly off task — set up a schedule. Limit the amount of time you spend sorting, deleting and responding to emails. Maybe you check your email first thing in the morning and then again at the end of the day. Experiment and figure out what works for you.
Another email problem: Sending a response lets the recipient know that you're at your desk. The next thing you know, you're receiving email responses or even phone calls that can force you into immediate action, despite the fact that you have a hundred other things to do.
Luckily, there's an app that can help with this too.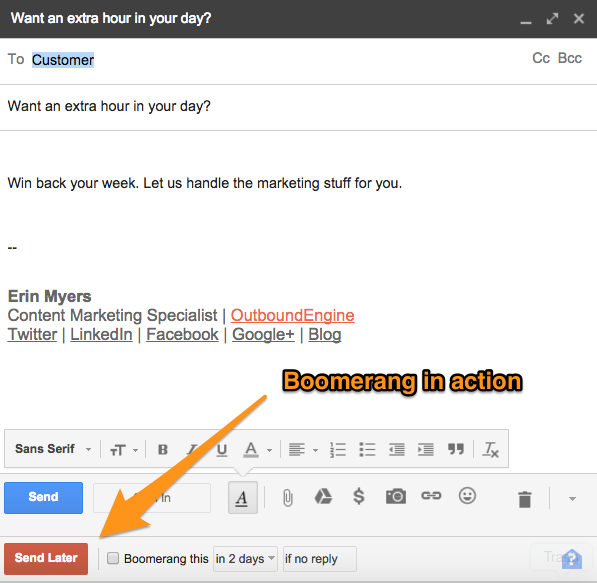 Boomerang for Gmail allows you to respond to email at your convenience and then schedule send times to avoid being bombarded by immediate client responses. (It also comes in handy when you're planning email newsletters!)
Another useful option is Gmail's Inbox Pause, which allows you to temporarily pause your inbox. What better way to take complete control over the flow of email during your workday?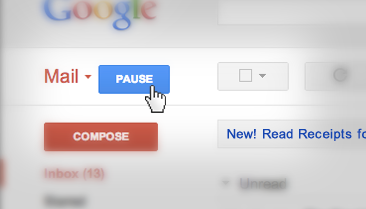 Put Down Your Phone
Like emails, phone calls can arise at random and distract you from the task at hand. But not every phone call requires an immediate response. If it can wait, let the call go to voicemail.
Schedule a set time each day to respond to phone calls. When you set aside time specifically for the caller, you eliminate distractions, reduce the chances of interruptions and allow for a more focused conversation.
You've likely got a smartphone in your pocket, which means you've also got texts, emails, game apps, calendar notifications, a camera, social media and all of the distractions of the Internet right at your fingertips. If your cell phone isn't your business line, shut it down already!
Manage Your Social Life
Social media marketing is a necessary evil, but if you're losing time because you're scrolling through your personal accounts, you're really wasting time.
Even business-related social media can negatively affect marketing productivity. It's easy to get sidetracked checking and responding to social media messages, and you can kill a lot of time gathering and creating content. Like anything else, this time has to be regulated to improve small business productivity.
If you need a little help, Buffer is a great way to improve social media marketing productivity. See something you like online? Save it using the mobile app or browser extension and queue it up later to engage your audience across multiple channels. In addition to sharing other sources, the platform allows you to write your own content and set it to publish later.
You can also let Daily by Buffer find the content for you. Receive batches of content tailored specifically to your interests. Simply swipe right to keep what you like and swipe left to eliminate what you don't — it's that easy. The content you keep will be automatically queued up so you can share it with your followers later.
Tired of combing through multiple channels and websites looking for top experts and influencers in your industry? Let BuzzSumo do the work for you.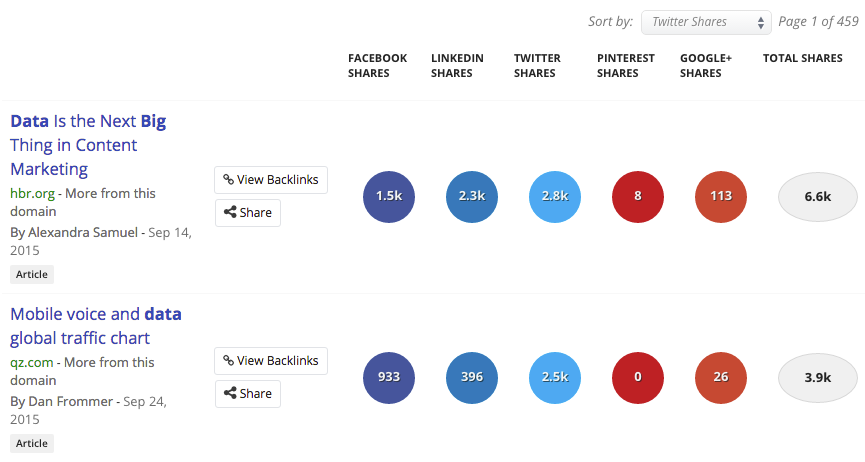 Keep your finger on the pulse of the industry's most-shared content and an eye on what your competitors are doing.
Make a New Plan
Would a professional football team take the field without a game plan? It may look that way sometimes but think about the chaos that would ensue if they really did play without a strategy. Small business is no different.
A solid strategy is essential to small business productivity. It's much easier to be effective and efficient when you're in control of your time rather than just reacting to random situations that pop up.
Organizing your tasks into to-do lists and calendars that will guide your daily, weekly and monthly business routine is a great way to take control and stay productive. This mock-up content calendar created by Buffer is one example of how to put a calendar to work for you.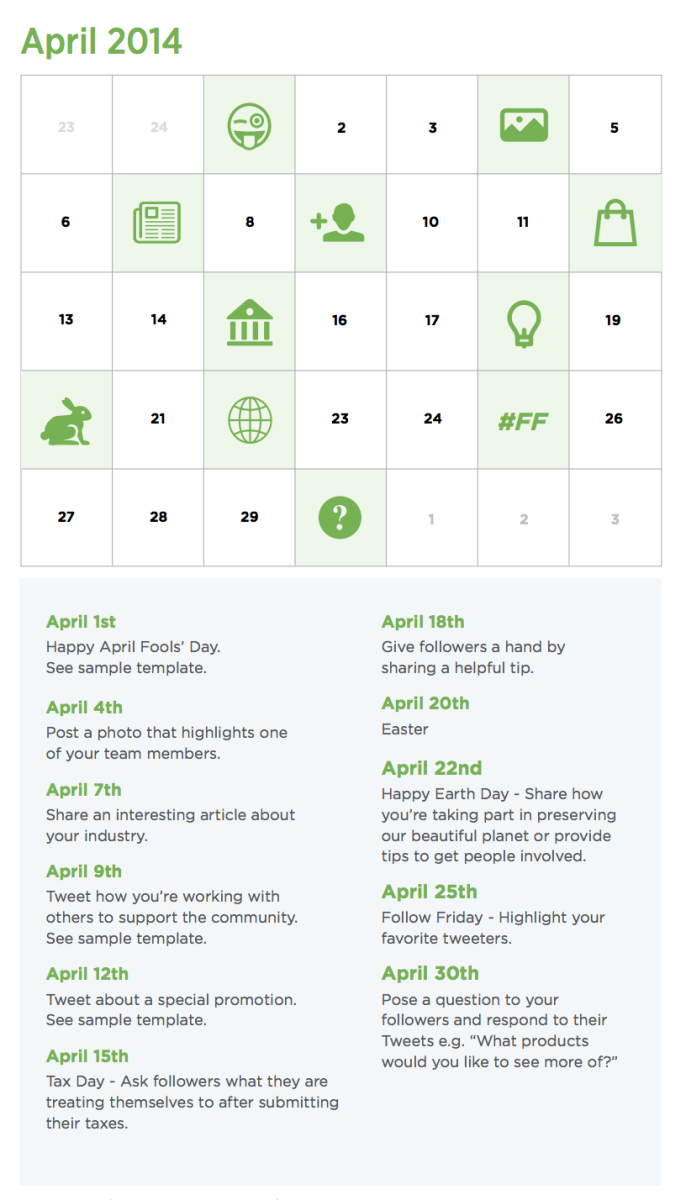 As you get organized, remember to keep your daily task lists reasonable. Too many items can seem overwhelming and dampen your spirits, making you less productive overall.
It's also important to focus on high-priority tasks. We often clutter our to-do lists with low-priority items and then try to focus on doing those first. Instead, start with the top priority tasks. They may be the least pleasant of the bunch but think about the sense of relief you'll feel when you're finished. Save the smaller tasks for your breaks.
Take a Break
Breaks are important to workplace productivity. Studies have shown that taking a microbreak of 30 seconds to 5 minutes can improve mental acuity by an average of 13 percent. Taking regular 90-second breaks can increase worker productivity by 6.45 percent, and longer two-minute breaks can increase worker productivity by 11.15 percent.
In other words, taking a few minutes to yourself can actually improve your productivity.
With that in mind, consider breaking up larger, more complex tasks into smaller, more easily achieved tasks. You'll feel more accomplished as you complete each item, and you'll have a means of measuring productivity as you inch your way toward the finish line.
Bonus Tip: To really maximize your productivity, dedicate your break time to something unrelated to work. Consider working out, taking a walk around the block or reading a book. Your mind (and body) will thank you!
Minimize Meetings
Did you know that the average person spends 31 hours per month in unproductive meetings? That's a lot of time down the drain, especially when you consider that many of those meetings could be replaced with a simple email. A bulleted email is much more effective long-term, letting the recipient return to it as needed to review objectives or deliverables.
Of course, you can't eliminate meetings altogether. Some are important and benefit from face-to-face interaction. However, by minimizing the amount of time you spend in meetings, you'll have more time to spend on your business elsewhere.
Make the Most of Productivity Tools
Start searching and you'll find there's no shortage of tools designed to help improve marketing productivity. We've mentioned a few already, but here are a few more that are worth checking out.
Wrap-Up
Small business productivity is really about striking a delicate balance. While you can't do without the Internet, email, phone or social media, you have to learn to use these tools productively. They can't take over your life. With a little planning and a few productivity tools in your bag of tricks, you can make 2016 the most productive year yet.
And if you really want more time to focus on your business, we can automate many of these processes for you. It's what we do!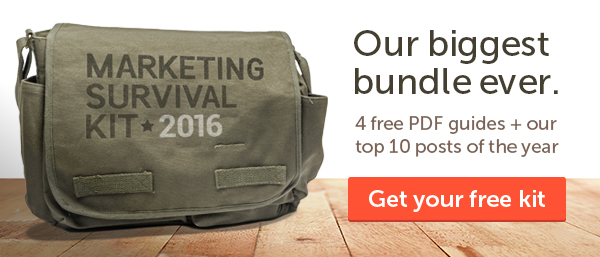 Almost There!
Get your marketing survival kit now.