Ready to give up on email marketing? Not so fast. Email is the most pervasive form of business communication worldwide; of the more than 196 billion emails sent each day, roughly 108 billion originate from the business world. But how do you stand out in that enormous crowd and avoid the dreaded "spam" label? Create content that recipients want to receive.
Content marketing is a natural fit for email. The key is to produce content that people look forward to reading. They won't mind seeing your name pop up in their inboxes once they realize you provide interesting, valuable information. Do this effectively and consistently, and you'll stay top of mind.
But great content can be tricky, and it's even trickier for email. Like a DVR, recipients will choose to skip (or tune out) obvious advertising if they're given the choice. And with email, there's always a choice. Plus you've got modern email providers with DVR-like features, filtering out the content they think recipients won't want to see. This means you have to work extra hard to grab and keep customers' attention, particularly since 69 percent of recipients determine whether an email is spam based on the subject line alone.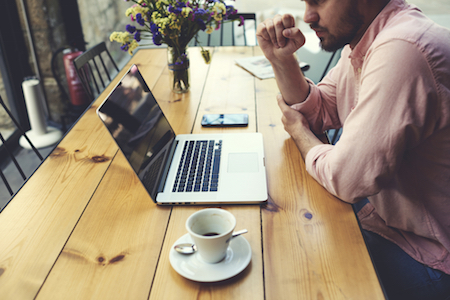 OutboundEngine is in the business of email marketing, and our team of marketing experts has it down to a science. We've found there are three keys to creating quality content to get results from an email marketing campaign:
1. Relevance
Delivering relevant information means your recipients are more likely to open, click and consume your content. This puts your name and logo in front of their eyes more often and for a longer period of time. But what is relevant? It depends on your audience. The email list of a real estate agent, which is likely made up of homeowners, might appreciate info about how to stage a home for sale or renovations that increase home value. To determine relevancy, put yourself in your client's' shoes and think about what you would find compelling and click-worthy.
2. Restraint
The adage "first, do no harm" applies in marketing as in medicine. An easy way to turn off clients with your email strategy is to come on too strong. Don't waste their time with pitches; give them expertise instead. Savvy consumers know how to spot and filter out an obvious marketing message, so the key is to craft content marketing that doesn't look or feel like marketing. Content is king; save the hard sell for later in the sales cycle.
Bonus Content: Want to increase your email open rate? Download our Email Preflight Checklist and make sure your emails are fit to fly!
3. Regularity
It's simple. Just develop a schedule and stick to it. Consistent email communication helps you stay top of mind, even if it doesn't elicit an immediate action from the recipient. (We've found that two campaigns a month hits the sweet spot when it comes to frequency.)
When your relevant, engaging content shows up in clients' inboxes on a regular basis, you cultivate brand awareness on an almost subconscious level. The next time that customer is in the market for your services, they're more likely to naturally think of you first. That's a direct effect of staying top of mind thanks to strategic and well-crafted content marketing.
Also Read:
If all of that sounds time-consuming, that's because it is! But putting in the effort to create and maintain an email marketing program is worth it for your bottom line. Don't have the bandwidth to do it yourself (and who does)? That's what we're here for.
Bonus Content: Want to increase your email open rate? Download our Email Preflight Checklist and make sure your emails are fit to fly!
Updated on 10/15/15; originally published 11/6/13.
Email Preflight Checklist
Get your instant download now.