It used to be that you couldn't walk down the sidewalk or drive down the street without seeing advertising. Now we can't browse the internet or go on social media without seeing them either. One of the marketing questions we frequently hear is, "do Facebook ads really work?" The short answer is: yes, they do. And it's important for potential advertisers, like small business owners, to understand why. Paid ads can get pretty complicated, pretty fast. Here's everything you need to know about why Facebook advertising works.
First of all, there are multiple ways to promote your business on Facebook. All of these methods require spending marketing dollars and varying levels of time and expertise. We'll be breaking down three types of Facebook ads:
1. Boosted Posts
2. Page Promotion
3. Lead Generation Ads
1. Boosted Posts
Boosted posts are a good option if your goal is to find a quick way to get one of your posts in front of more people. Oftentimes, Facebook will proactively ask if you want to boost a post that your followers have been engaging with or is performing well. This can help take some of the guesswork out of what posts you should boost.
We see them all the time in our news feeds. They have the small "sponsored" label in the top-left corner. Boosted posts are easy to implement, but limited in their abilities and reach. Another benefit is that these posts easily slot into users' news feeds, making them less obnoxious than other ads. It could also be one reason why this type of Facebook advertising works well.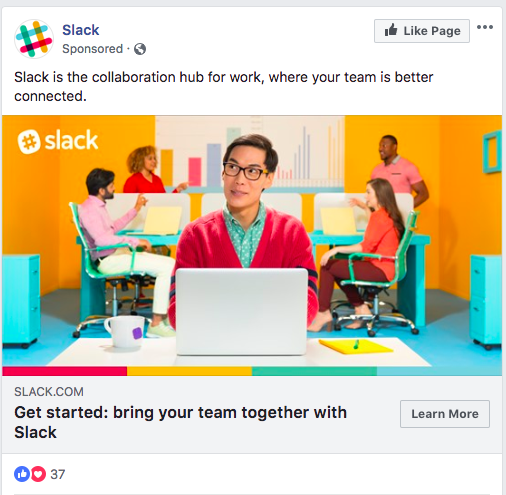 Here are the pros and cons of boosted posts:
✔ Fairly quick implementation
✔ Small starting budget
✔ Access to post analytics
✘ Cannot change the creative of the post you choose to boost
✘ Not ideal for those focused on leads or sales conversions
✘ Ad spend quickly increases to reach a substantial audience
2. Page Promotion
Page promotion is probably the most basic way to get more people to like your business page or follow it. Keep in mind that this type of promotion doesn't direct visitors to any specific content, landing page, or any call to action beyond "liking" your page. It's truly just a general ask to get people to visit your business page and hopefully start following along.
Much like boosted posts, the page promotion option can also be done fairly quickly and on a flexible budget. If you want to see better reach and results, be ready to spend more money and dig deeper into analytics.
This method of Facebook advertising works well to increase name recognition and add a few followers. Another important point to remember is that you don't want to promote your page too often. If you have a big change like a merger or a rebrand, this can be a great time to try page promotion. Otherwise, stick to trying this quarterly, at most.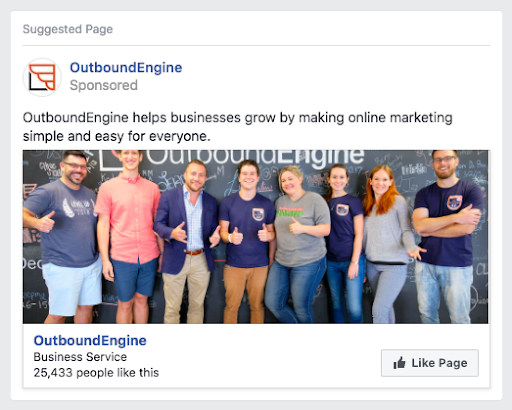 Here are the pros and cons of focusing on page promotion:
✔ Minimal effort in the creative process
✔ Adjustable budget
✔ Access to more ad tools
✘ Creative is auto-generated
✘ Targeting is more complicated
✘ Limited call to action options
3. Lead Generation Ads
Lead generation ads are the most advanced option for Facebook advertising. For advertisers who want to create ads from scratch, monitor performance, and get their hands dirty with testing and optimizing, this is your best route.
To be successful, be sure you set time aside to get to know the ins and outs of ad sets. There are a lot of tools and metrics available, but they get into the more complicated details of paid advertising and targeting fairly quickly. While learning about lead generation ads can be fun, many business owners choose to delegate this to dedicated professionals who work in these types of ads every day.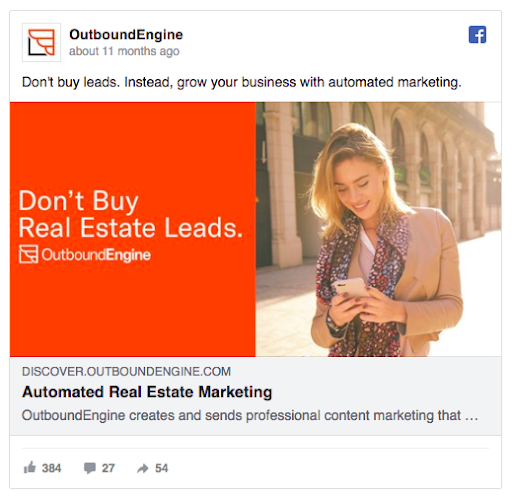 Here are the pros and cons of running your own lead generation ads:
✔ Room to create various creatives
✔ Able to get specific on targeting
✔ Access to robust ad tools
✘ Multi-step process
✘ Requires performance monitoring
✘ Campaign structure gets complicated
Start Facebook advertising today
Now you have a basic understanding of boosted, promoted, and lead generation ads on Facebook. All three are great options for expanding your reach on Facebook, but demand time and a level of expertise to make the most of the investment.
Want more details about how you can implement social advertising for your business? Watch this recent webinar we held to learn more about social ads strategy.