There are lots of practical and straightforward ways to improve your mortgage business and accomplish professional goals. You can ask Google for advice, but sometimes the results are overwhelming. We've put together a list of 5 daily practices that can help you become a more successful mortgage loan officer.
1. Gather client referrals
The importance of reviews cannot be overstated. One place where reviews play a massive part in transactions is Amazon. When you're shopping for a product there, how often do you buy one with zero reviews?
According to a study by Power Reviews, a product with even just one review is 65% more likely to be purchased than a product that has none. This study also found that about 30% of shoppers refuse to purchase products that have not received positive feedback from customers. It's likely those shoppers who lean heavily on reviews apply this same method to all their business transactions.
Asking for and collecting reviews and referrals needs to be part of your marketing and business strategy. One way to gather referrals is through email marketing. Another method is, well, asking! Once you're ready to ask your clients, here's more information on how to ask for those reviews.
It can be uncomfortable to ask for reviews and referrals, but if you do good work and have satisfied clients, they will be more than happy to provide them. Feedback, both good and bad, will give you some real insight into what your clients like and what they need. Learning this will ultimately assist you to become a more successful mortgage officer.
Daily practice: While asking for reviews every day is unnecessary, you can take actions that will help make your goal of getting referrals to happen. Leave reviews for fellow companies or small business owners. Paying it forward may get you referrals back without asking. At the very least, you are getting your name out in front of other businesses and potential clients.
2. Get active on social media
If your business isn't already on social media, make this your first priority. Your friends, family, and professional connections need to know what you do for a living and how to contact you. Most importantly, potential clients need to be able to find you and learn about you.
Think about it. When you need to find an auto body shop or an A/C repair service, what steps do you take? If you're like most people, you'll do two things: ask your network and search online.
Having business accounts on Facebook, LinkedIn, Twitter, and other applicable platforms give people an easy way to pass on your contact info. They also allow you to be found via Google searches. It's tough to become a more successful mortgage loan officer if your contact info can't be found quickly.
Daily practice: Engage with other social media accounts, clients, and thought leaders every day. Comment on, like, and share other content you find interesting. Most of all, be sure to post your own content.
3. Remember to network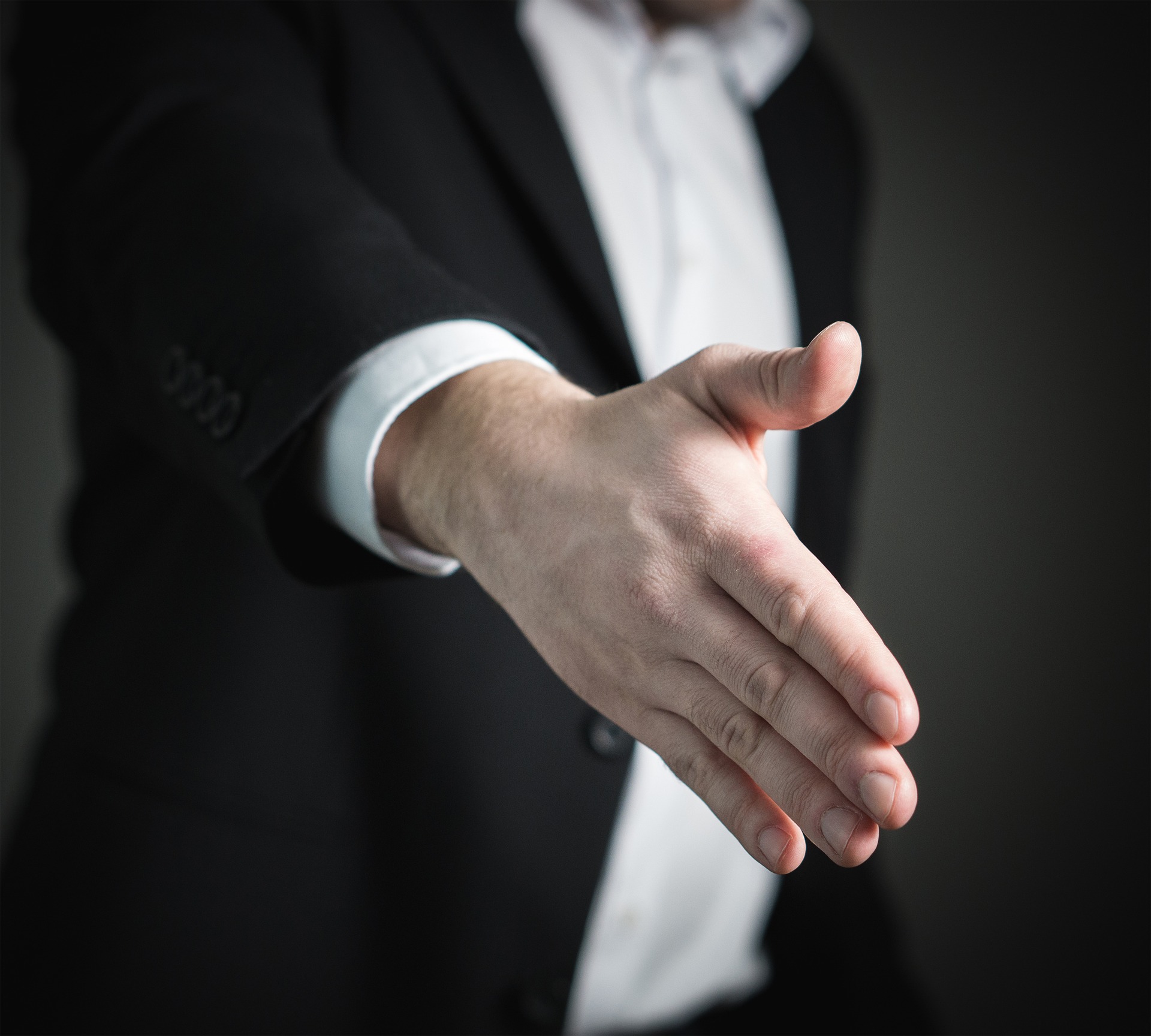 The mere mention of "networking" can cause the instant sweaty palms and an overall sense of dread. But networking doesn't always mean attending a massive industry event and handing out hundreds of business cards to people you've never met. Networking can be as simple as getting to know other mortgage loan officers, real estate agents, home inspectors, and other local professionals that work closely with your industry.
In one study, 72% of people surveyed said their first impressions are impacted by someone's appearance as well as their handshake. By meeting other professionals, you add a personality and bring to life your name on a screen or social profile. Networking will expand your industry knowledge and more knowledge means you can better serve your clients. All of these benefits combined will make you become a more successful mortgage loan officer and continue to build your business.
Daily practice: Larger scale: Seek out industry events that may be good opportunities to meet new people and make new contacts, set up lunches with mentors, and get active on industry-specific blogs and websites. Smaller scale: Follow professionals and small businesses in your area on social media and engage with someone every day.
4. Make technology work for you
Modern technology is a beautiful thing. Our smartphones are tiny computers that power business in a way that wasn't possible even 10 years ago. For example, marketing automation software.
Marketing automation is a tool that can take time-consuming work off of your daily to-do list. OutboundEngine's team of professional writers will research and write the content to your business's Facebook, Twitter, and LinkedIn pages and our software with automatically post it.
OutboundEngine also handles your email marketing campaigns, help you generate reviews and find referrals, plus a whole bunch of other cool stuff. Having time to focus on strategy and the big picture are two important steps to become a more successful mortgage loan officer
Daily practice: Find and use apps or software (like OutboundEngine) to use your time and attention more efficiently. You don't have to be an expert at everything, and figuring out how and what to delegate can give you back hours in your day.
5. Be sure to have fun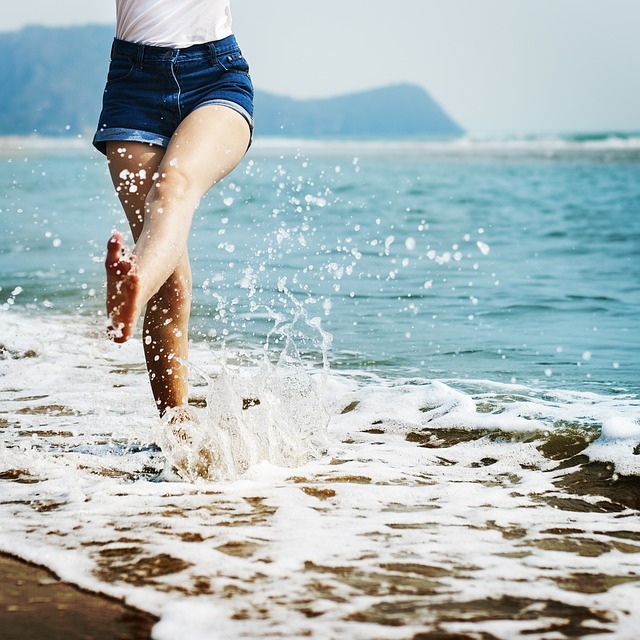 Burnout is real. When you are the one in charge of keeping all the plates spinning, it's especially important to make time for yourself. It can be hard to take time off, but it's crucial to professional success.
One study found that small business owners are nearly four times less likely to disconnect on vacation than the average American worker.
Check out these stats:
93% of millennials (ages 18-34), 84% of gen X members (ages 35-50) and 59 percent of baby boomers (ages over 50) report feeling burned out by work in the last 12 months.
91% of millennials, 89% of generation X members and 76% of baby boomers say they work while on vacation.
Only 9% of millennials, 11% of generation X members and 24% of baby boomers say they do not work while on vacation.
You know how people often say they get their best ideas in the shower? That's not because they have a whiteboard stuck to the wall; it's because they aren't actively thinking about work. Taking time off, whether it be a week-long vacation or an extra long shower, can be enough to refresh and recharge.
When you're able to get some perspective away from work, you'll become a more successful mortgage loan officer without noticing it.
Daily practice: While you can't leave town every day, there are other ways to recharge. Walk around the block while you take a phone call, hit the gym before you start your day, or play with your dog when you get home. Take advantage of the time you can get away, no matter how short it may be.
Above all, focus on relationships
If you have one takeaway from this post, let it be that providing great service should always be a priority. Meet and exceed your clients' expectations and you are already well on your way to become a more successful mortgage loan officer.
Focusing on your relationships with your clients and network is the best way to grow your business and build on your success. Yet for many professionals, it's common to feel overwhelmed by day-to-day tasks and unable to devote the time needed to these relationships. If this feels all too familiar, OutboundEngine is here to take a weight off your shoulders.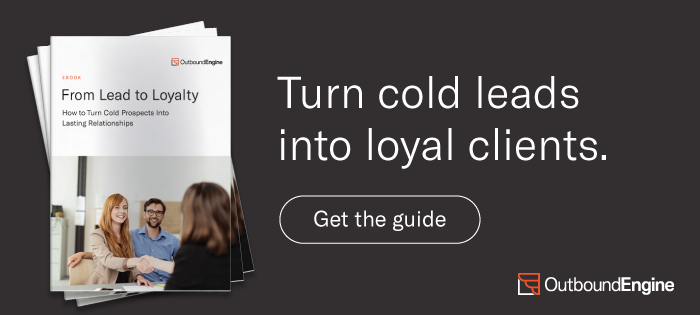 Almost There!
Get your free guide now.