Stay in touch with your client base and connect with the next generation of investors.
"OutboundEngine has made cold calling a thing of the past. Your solution is a perfect fit with our business culture, and your focus on revenue-producing activities allows us to focus on everything else."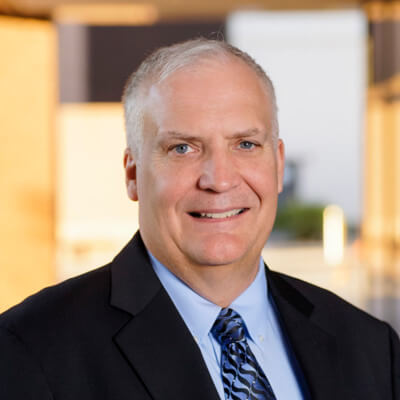 CRAIG MORNINGSTAR
CHIEF OPERATING OFFICER AT DYNAMIC WEALTH ADVISORS
Get a demo
Read Craig's story
10,000 customers and counting




Encourage high-value conversations with your clients.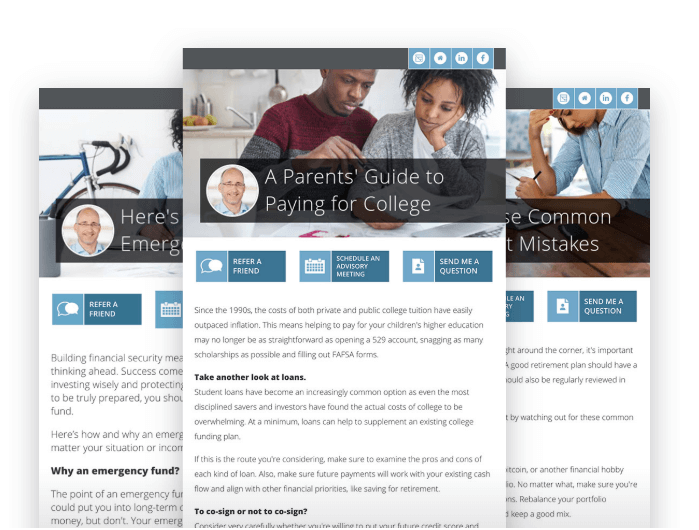 Open a dialogue with prospects and new opportunities.
Your clients and their networks are the best sources for new and expanding business. Our email experts create and send high-engagement campaigns that put your brand front and center.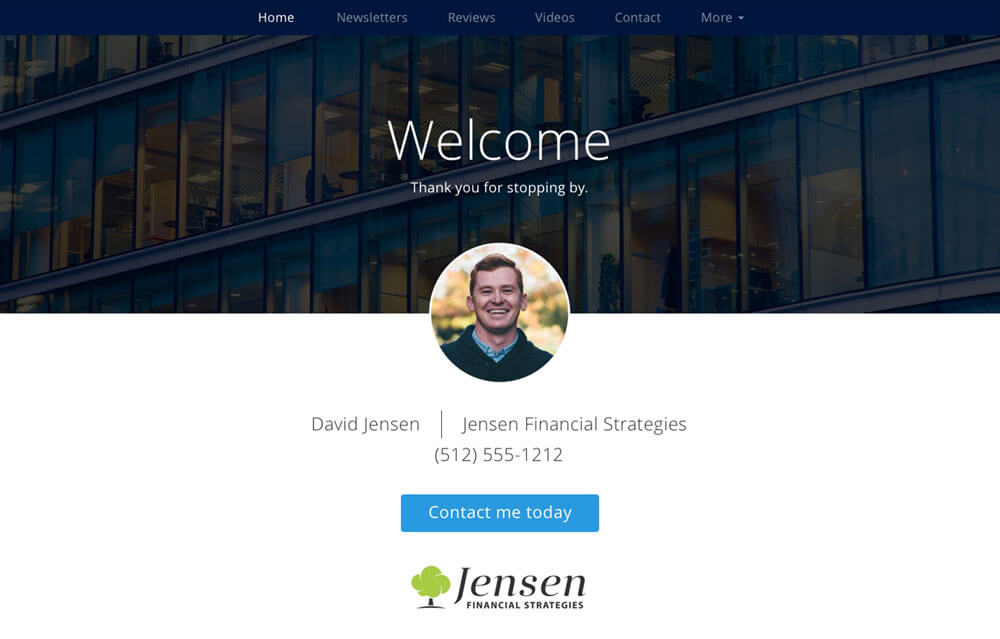 Your online brand, all in one place.
Your website should work for you, not the other way around. We create a mobile-friendly, customized business webpage that showcases your practice and makes it easy for clients to reach out when the time is right.
More ways we do it for you:
Uncover the best opportunities in your network.
We're your marketing team, and we're here to help.
The mission of our Austin-based team is to help you achieve your marketing goals, whatever they may be. Customer happiness is our number one priority, and we'll go the extra mile to make sure you get the most from your investment.
Recommended Content for Financial Advisors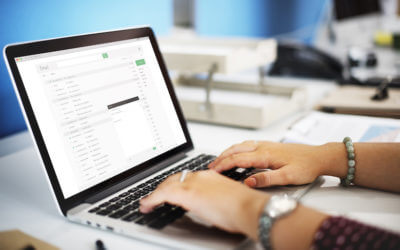 In an age where a first impression may be made without meeting someone first, it's crucial you're aware of email marketing etiquette. If you want to make the most of your efforts, you need to be...
read more
We Follow Compliance Standards for Financial Advisors
Keep it compliant. Break free from dry, technical, financial content. Everything we craft for you is editorial in nature and doesn't offer advice or act as an endorsement.
Email Marketing for Financial Planners & Investment Advisors
OutboundEngine offers email marketing solutions for wealth management professionals. While you're busy running your business, we'll run contact with your clients, keeping them in the loop through branded email newsletters sent from your account twice monthly. These newsletters contain relevant, SEC-compliant content designed to engage and inform readers. Articles on "How will you give back?" and "Are you going to outlive your retirement savings?" keep finances on your clients' minds and encourage proactive investing. Frequent contact also humanizes the relationship, making it more likely for them to reach out to their trusted financial advisor when investment questions arise.
Social Media Marketing for Financial Advisors
In addition to email marketing, our campaigns target the major social media networks, including Facebook and LinkedIn. The next generation of investors are already active on social media, so content like "Time to Take Your Financial Temperature" and "Fortune 500's Top Moneymakers" is sure to get retweets, likes, shares, and comments. Leveraging these social platforms increases user engagement and spreads awareness of your brand.