BUILD YOUR BRAND AND BUSINESS ONLINE WITH EASE

Make your business stand out with a mobile-friendly website that captures leads, showcases your expertise, and highlights your contact information.


Optimized to drive conversions

Integrated forms help you grow your contact list and generate inbound referrals, inquiries, and new business.
Looks great on any device
Your clients are always on the go, so your website needs to meet them wherever they are. We build responsive sites that look great on smartphones, tablets, laptops and desktops.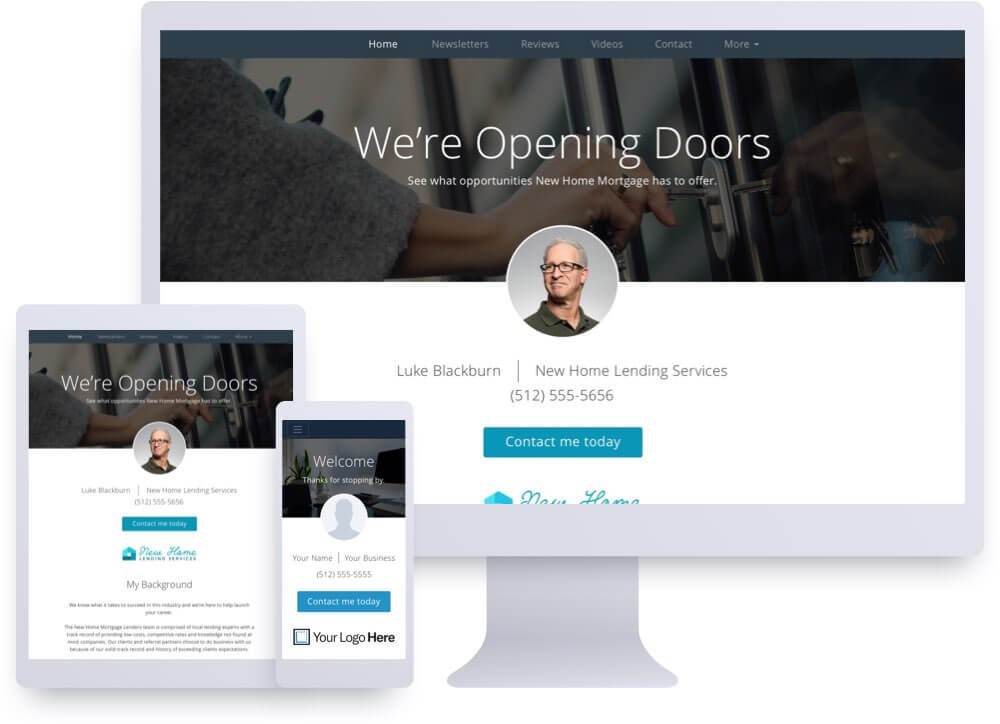 Starting with a blank slate can be hard

That's why we build you a streamlined, professional website that you can customize to fit your brand and style. Upload your headshot and company logo, pick your accent colors, and know we've got the rest covered.
Engage and convert website visitors with chat
Visitors are greeted proactively, and the information they type into the chat tool is sent directly to your inbox and mobile phone.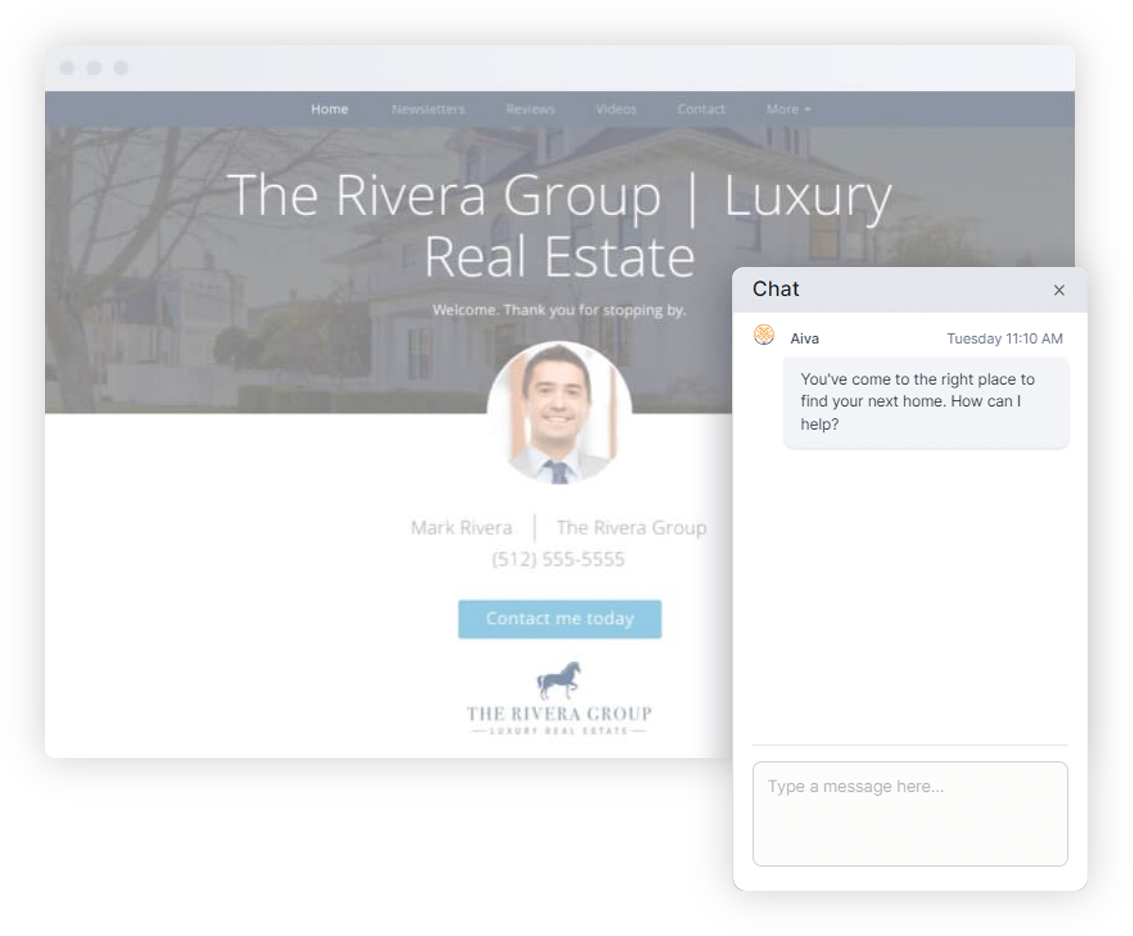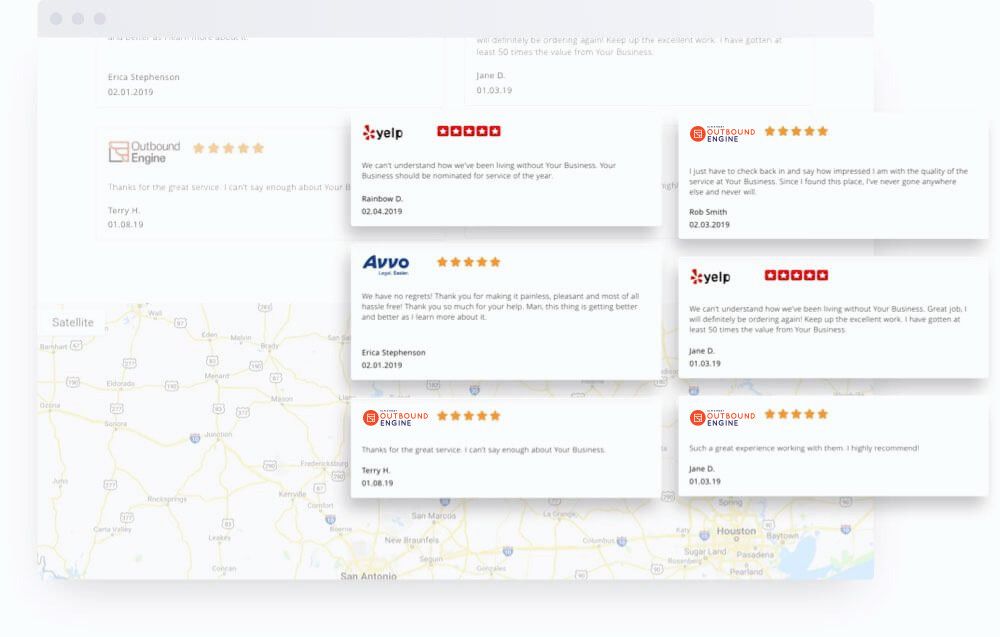 Showcase your best reviews

People trust online reviews. With our reviews product, you can easily display your stellar reviews, reinforce your credibility, and generate new reviews directly on your website.
Highlight your expertise
Your website is a centralized location for your past newsletters, making it easy for customers to browse and engage with the content on your site. Fresh content is a great incentive to grow your email list too.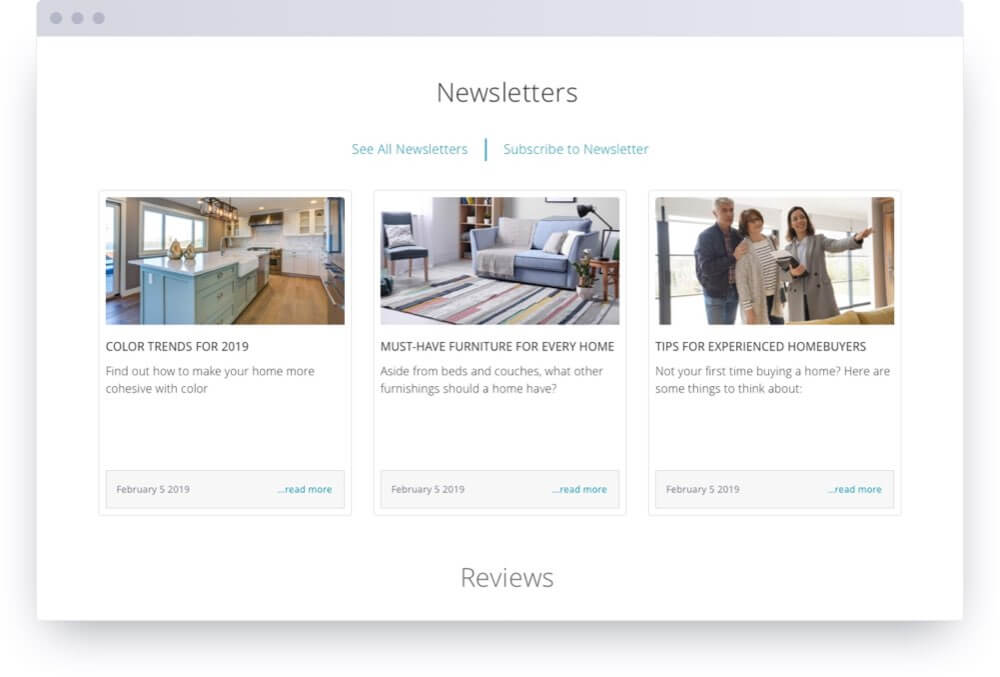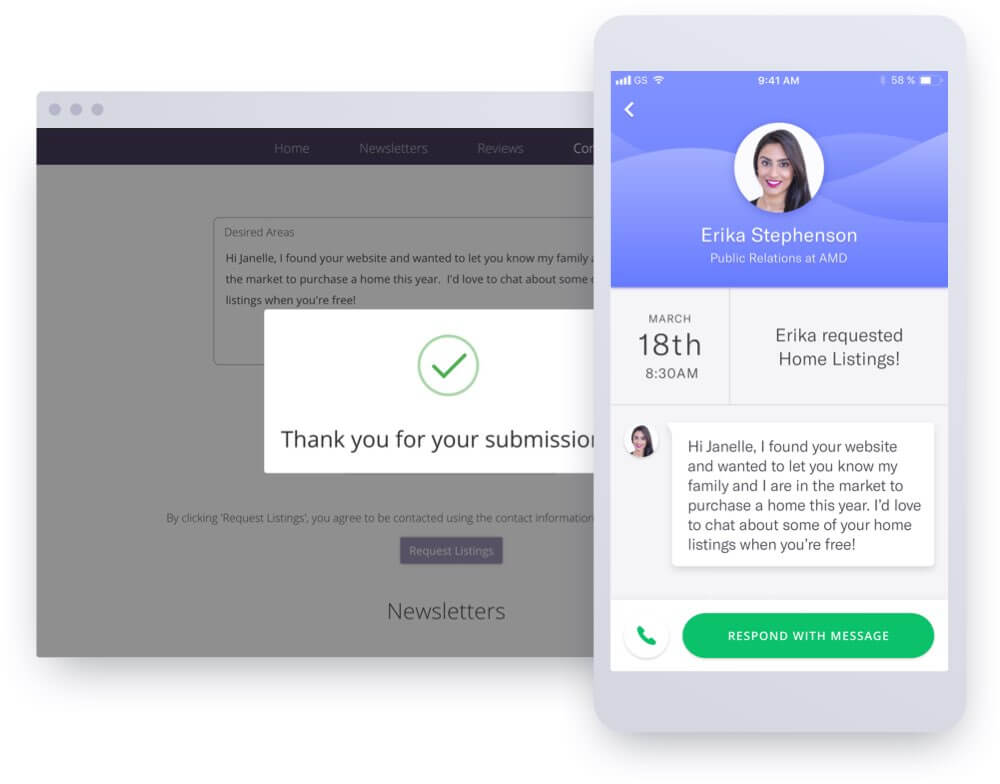 Integrated with the mobile app
When a new lead comes through your website, you'll know about it instantly no matter where you are. You then have the option to engage with them in real time with one of our email templates or a custom response of your own.
Don't have our mobile app yet?
Want to see what your brand could look like online?