Pricing
 Choose a plan that's right for your business.  
All the basics a small business needs to get started. Newsletters, social posts, a website and more.
Perfect for growing businesses with greater needs. More contacts, more content and quarterly referral campaigns.
Established businesses can maximize their results with online listings management, reviews and live chat.
Not sure which plan is right for you?
To speak with an advisor, call 1-800-562–7315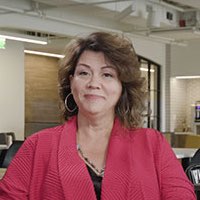 "It was good quality content, and I needed something that my customers would enjoy. It was unbelievable, within the first month I saw my Facebook engagement increase 700%."
 

Essential

Value

Premium

Monthly Price

$219
$339
$599

Contacts

OutboundEngine allows you to manage your contact database all inside of our desktop & mobile apps.

500
3,000
10,000

Content Customized for Your Business

The professional, industry-specific content we write for you that positions you as an expert and helps you stay top of mind with your network.

2 Email Campaigns per Month

These are the email newsletters that we send on your behalf to your network with that content that's tailored for your industry.

Specialty Content Blocks

Supplemental content that can be included in your email newsletter meant to drive further engagement with your network.

1
2
4

Facebook & LinkedIn Social Posting

In addition to your email newsletters, we post click-worthy content on both your Facebook and LinkedIn accounts.

Website

A website branded for your business designed to capture potential clients and increase your online presence.

Engagement Tracking & Analytics

Know exactly who is reading your newsletters and clicking on your social media posts so you can reach out and connect and never miss and opportunity.

Unlimited Live Support

Got a question about your account? Our Austin, TX based Customer Success team is available Monday-Friday to answer any and all questions.

Ongoing Marketing Consultation

Our Customer Success team is always available to chat about your marketing goals and how to achieve them. Just drop us a line!

Mobile App

Get real time alerts when folks interact with your campaigns and follow up instantly with customizable response templates.

Quarterly Referral Campaigns

Once a quarter, we'll send a campaign specifically designed to generate referrals from your existing network.

Profile Reach

Profile Reach analyzes all the places your business information may be posted online and helps correct inconsistencies (old phone numbers, addresses, etc.) across those sites.

Review Engine

Collect reviews from across your review sites (Zillow, Yelp, Facebook, Google, and more), manage them in one spot in our OutboundEngine account, then choose which to share on your website.

Website Live Chat

Implement a chat box (managed by real humans!) on your website and turn the visitors to your website into customers.
Frequently Asked Questions.
Where can I find your Terms of Service?
You can find the Terms of Service here.
Is there a contract?
All plans require a twelve month commitment and then transition to month-to-month following the first year.
Is my contact list secure?
Your contacts are secure and password protected. OutboundEngine will never use, sell or share your contact list.
How long does account setup take?
Account setup typically takes one or two days once you have provided all of your account information. For example, we will need your logo, contact list, and branding preferences in order to set up your account.
Can I change plans?
Yes, you can change plans at any time by upgrading or downgrading your account.
Can I have more than 10 users?
OutboundEngine offers customized pricing for large group accounts. Give us a call at (800) 562-7315 so we can discuss your needs.
Are there discounts for small groups?
We offer discounts for accounts added to existing Premium plans. Contact us for details on how to sign up for small group discounts.