Great insurance agents deserve great marketing.
"Without OutboundEngine I would have to hire somebody else. Or it would just take up all of my time and I wouldn't be able to focus as much time on taking care of my clients."

HEATHER BRUMMELS
AGENT AT AFFILIATED BROKERS INSURANCE
OutboundEngine offers content for life, health and property and casualty insurance for agents and brokers. Which content best suits the core of your business?
Overwhelmed by marketing technology? We can help.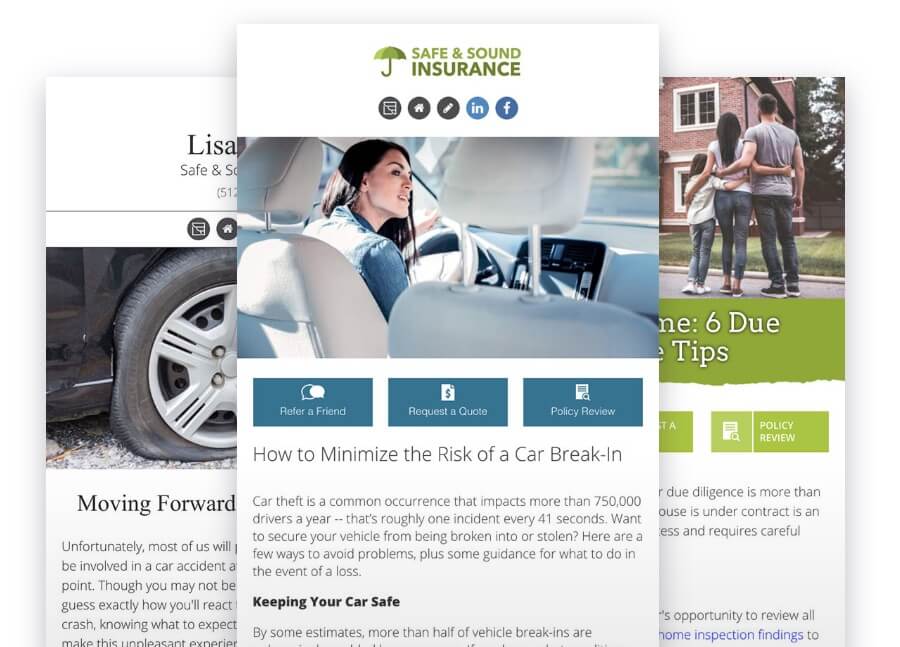 Stay in touch with the most important people: your policyholders.
The people who know you best are your best source of repeat business and referrals. Our email experts create and send beautiful, high-engagement campaigns that keep you top of mind with your contacts.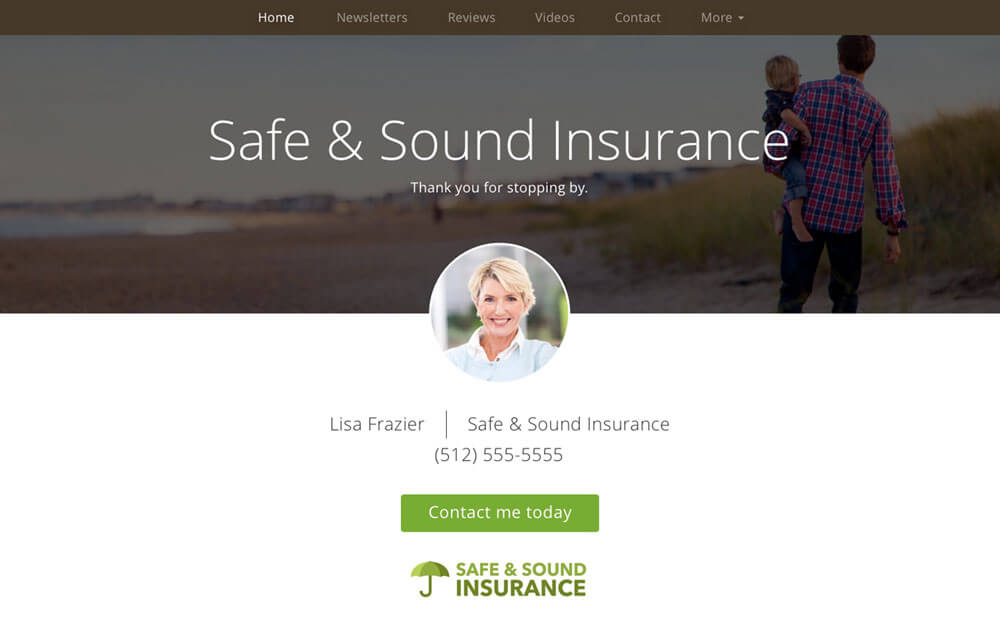 Your online brand, all in one place.
Your website should work for you, not the other way around. We create a mobile-friendly, customized business webpage that showcases your expertise, highlights your contact information, and even captures leads for you.
More ways we do it for you:
Uncover the best opportunities in your network.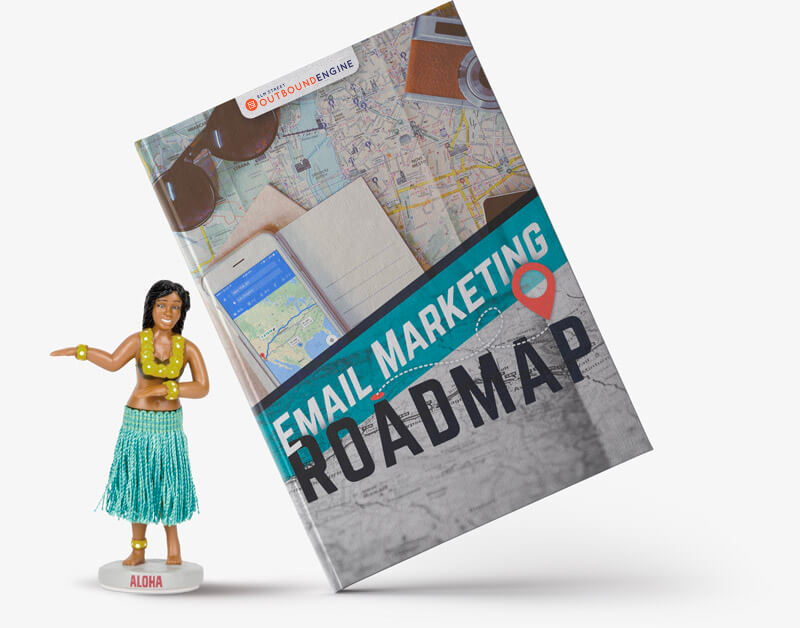 Email Marketing Roadmap
Everything you need to know about email marketing strategy.
Almost There!
Get the latest Email Marketing Roadmap now.
We're your marketing team, and we're here to help.
The mission of our Austin-based team is to help you achieve your marketing goals, whatever they may be. Customer happiness is our number one priority, and we'll go the extra mile to make sure you get the most from your investment.
Recommended Content for Insurance Agents and Brokers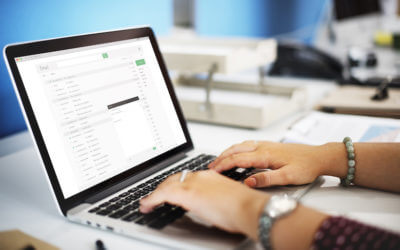 In an age where a first impression may be made without meeting someone first, it's crucial you're aware of email marketing etiquette. If you want to make the most of your efforts, you need to be...
read more
Do I need to sign a contract to use your insurance marketing software or services?
You will need to sign a contract to use our insurance marketing services. All of our plans require an initial twelve-month commitment. After the first year, you can transition to a month-to-month agreement.
Will my contact information be kept confidential?
Yes, your information will be kept confidential. All contact information is kept secure and password protected. We will never use, sell, or share the contact information of anyone who has signed up for our insurance marketing system.
How many user accounts can I create to manage my plan?
Up to 10 users that you have chosen may access your account and manage your insurance marketing content. Custom plans are available if you need to manage more users. Please call directly to set up a custom plan.
Do I need to use your software to create the insurance content, or can you do it for me?
We create all of the content for you. Once you set your account up, our team will craft the content you need to position yourself as an expert in the insurance industry. You'll receive email newsletter campaigns, click-worthy social media posts, and a mobile-optimized website.
Can you post the insurance marketing materials you develop automatically?
Yes, we can post the content that we create for insurance marketing campaigns automatically once service begins. We schedule and send email newsletters to your policyholders and post to your social accounts automatically throughout the month. This will help you stay front-of-mind with your network.
How does your marketing software for insurance agents help me get more business?
Our software helps you keep and attract new clients by increasing your profile in your network and creating a more robust online presence elsewhere. Regular, crafted communication improves trust, makes your company easier to find, and makes your branding more memorable.
How much does it cost to use your insurance marketing system?
Our prices can be customized to fit your needs. Choose from one of our convenient plans, or contact us to develop a marketing software plan that meets your specific needs. Get started with a free demo.
We Follow Compliance Standards for Insurance Agents
Keep it compliant. Break free from dry, technical content while keeping your business compliant. Everything we craft for you is entertaining and editorial in nature. We don't solicit loans, discuss mortgage programs, quote interest rates or write about topics that would trigger possible Truth in Lending Act violations.
Email Marketing Software for Insurance Agents
No matter your specialty, we have templates and materials designed to highlight the best parts of your business. Building stronger and more meaningful client relationships is crucial to staying top-of-mind when someone in your network (or someone they know) is looking for an insurance agent. But even if you send handwritten letters or seasonal cards, you may be missing out on key moments when customers are looking to expand coverage. Our team of experts researches the latest trends, tips, tools, techniques, ideas and best practices to keep your clients informed and engaged. We write and design award-winning campaigns to appeal to your entire network, so that every client in your CRM or database remembers your name when it matters most. We focus on relevant life and health insurance topics (like "The Importance of Life Insurance After 40" or "3 Simple Tips That Help Prevent the Flu") and and property and casualty topics (such as "Tips for Creating a Home Maintenance Checklist" or "Do you know what to do if you've been in an accident?") to help you resonate with readers and add value in between meetings.
Social Media Marketing Services for Your Business
Social media is now essential to any online marketing strategy. For years, insurance companies have successfully used Facebook, LinkedIn and Twitter to drive client engagement. And if you're not social-savvy, you're missing out — as adults over the age of 65 are now the fastest-growing user base on social media outlets. Our team follows a tried-and-true system to write and post content on your behalf, so it always matches your brand and looks professional. We use insightful topics (like "Before Your Road Trip" or "Leaving Your Legacy") to generate shares, likes and comments within your network. Our posts help you add value, build trust and stay top-of-mind, so you can truly stand out.