All too many business owners fall into the trap of sacrificing long-term relationships for short-term gain. Our free ebook, "From Lead to Loyalty," breaks down why you should focus your efforts beyond immediate short-term sales goals and consider the impact long-term relationships have on your future.
Easier said than done, we know. Your bottom line is a priority, and hitting revenue goals is crucial to a successful business. But as most business professionals know, referrals spend more and engaging repeat customers is much less expensive than acquiring new clients.
Therefore, we've put together this free ebook that follows a lead through a positive lifecycle. Our Lead to Loyalty ebook will help you navigate how to take a cold lead and turn them into a long-lasting relationship.
What's In It
You will find information on:
When and how you should contact prospects
Creative ways to thank clients and leave positive impressions
How to turn a single transaction into many future businesses opportunities
Industries that may encounter a long shopping or browsing period can mean lots of prospects may not need your services right away. As a result, it can be difficult to know how to stay top of mind without overwhelming your audience.
We hope the From Lead to Loyalty ebook will help you as you grow and expand your business. If you need more assistance with your marketing strategy, we are always here to help.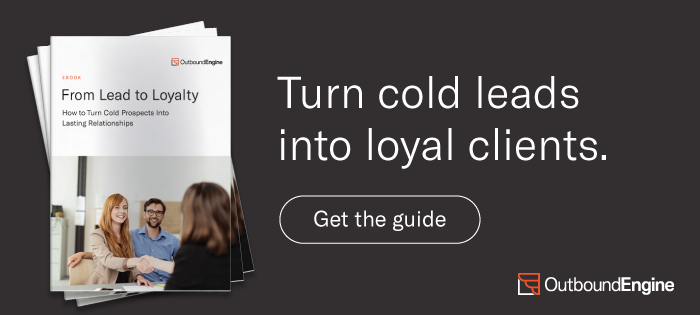 Almost There!
Get your free guide now.