'Tis the season for festive dinners and spending time with loved ones. And if you're a business owner, it's time to send out the annual holiday card…
You do have your cards designed, printed and ready to send, right? Riiiight?
If not, don't fret. Cards are quickly phasing out as business owners look for more economical ways to share season's greetings. And today a growing number of customers actually prefer an online alternative to cards.
The even better news? Many online alternatives to holiday cards are free and, as an added bonus, you can put them together while you're watching the evening news (or catching up on Dancing with the Stars, we don't judge).
Make the most of your holiday outreach this year and thrill your customers by trying some of these holiday card alternatives that will leave a lasting impression year round.
1. Make a playlist
Tired of the same old retail store tunes on repeat? Take the reins and create a free Spotify holiday playlist to share with your customers. As the DJ, give it a unique name, select your favorite tracks and invite others to listen or even contribute to your playlist.
The Ultimate Happy Holiday Playlist:
2. Bring in the photo booth
No holiday party is complete without a photo booth to capture the night. After all, a picture is worth 1,000 likes. Facilitate the fun by sending out a PDF of printable props for the next office party. Encourage your followers to post their photo booth pics on social media and tag your business. You can also create a unique hashtag for the evening so everyone can follow along. As an example, the one we use around the office is #InsideOutbound.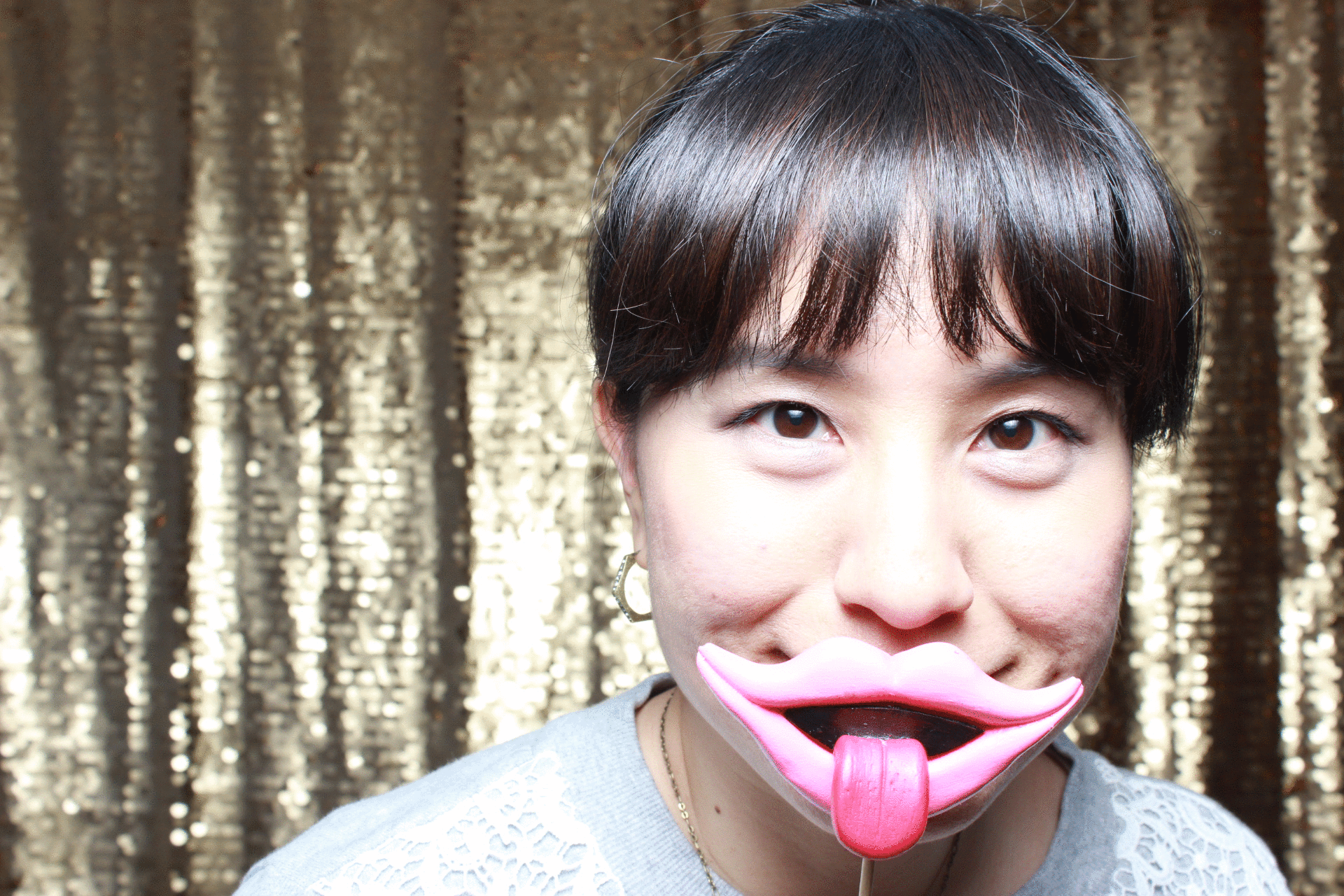 3. Create a holiday map
Locals are scouring the web for holiday events around the city and they don't want to miss out on the fun. Make it easier for them to find family fun in your area by creating a holiday-themed map.
One tried and true idea is to find the best light displays and decorations around town and drop pins in those locations so you can share the route for a magical evening stroll.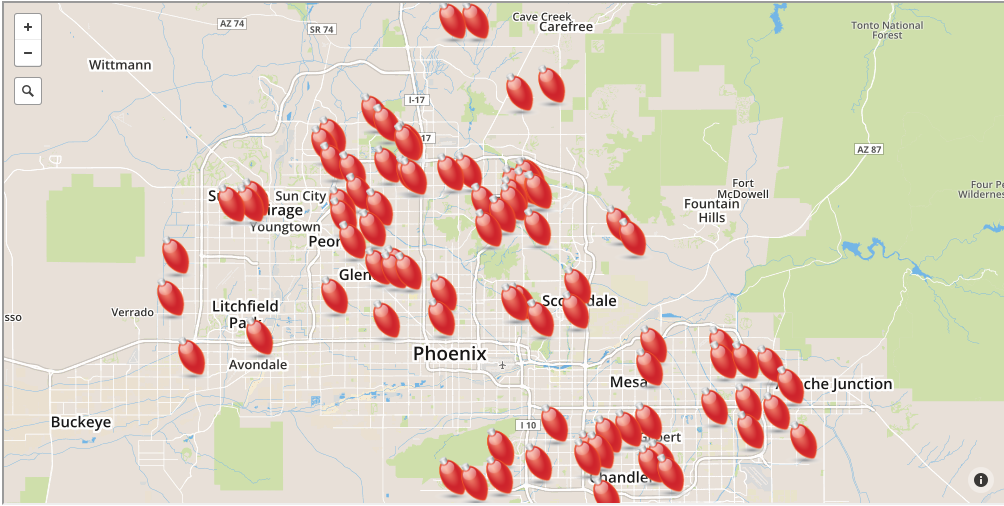 This is a great way to increase engagement and make local connections for your business. Need more ideas? Check out Google's Santa Tracker for inspiration.
4. Share your year in review
Relationships are the lifeblood of your business and it's these relationships that have brought you this far and will carry you through a prosperous 2017. Ivan Misner, Founder of BNI says, "It's not what you know or who you know — it's how well you know each other that counts."
Nurture new relationships by letting your customers know what you're all about. You can share some gratitude in a post or video that gives thanks to your friends, family, and customers who make it all possible. Be sure to tag them in the post so they can see it once published!
Here's what we put together to share with our customers this year:
5. Do some good
Give back to your community by volunteering at an event or sponsoring a local family. Generate interest by suggesting 2-3 events to your audience and find out which they prefer by having them leave a comment on the post or reply to your email.
Encourage them to share the charity selection to their network and spread the word! After the votes are in, announce the winning charity or event and create a follow-up post to share the outcome. Check out this list of top charities.
6. Caption the moment
Lighten the mood with a fun 'Caption This' contest. Choose an image in need of a little explaining and share it to your page. Ask your followers to suggest a caption and vote for the best one. To take this up a notch, make it a contest and give away a small prize for the winning caption.
7. Throwback Holiday
Everyone loves a good walk down memory lane. Share your favorite holiday pictures from the past with a little context. Create a Facebook event and invite your followers to share their holiday throwback photos too.
There are no hard fast rules here. Make it fun, make it serious, or seriously fun! Either way, this is a chance to make a real connection, show your personality and learn about your customers along the way.
Everyone has a favorite holiday pastime and share-worthy story so open up, be personable and you'll get the same in return.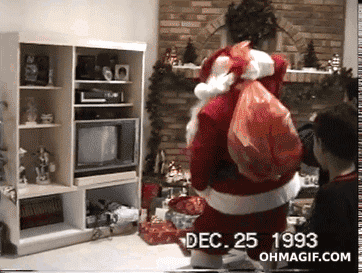 8. Deck the desktops
The new year brings a new start, new resolutions, and to some, a new Desktop Background. Offer your customers some options for new desktop backgrounds and add a small copy of your logo on top so you can stay top of mind year round. (Important: Before adding your logo, make sure it's an original photo or an image you've purchased the rights to.)
9. Seasonal business cards
Networking during the holidays? Stand out from the crowd with a unique business card to share and impress. Create a holiday-themed business card and customize it with a holiday-inspired message so you can stand out. Even easier, hand out candy canes with your usual business card!
Wrap-up
It might feel like a shift from your usual tradition, but these alternatives offer a lot of opportunities for you to highlight your personality, make meaningful connections and give your customers a smile.
"Going above and beyond during the holiday season helps a business stand out in a time where everyone is competing for share of voice. Businesses should aim to disrupt this time of year." — Amy Jo Martin, Founder of Digital Royalty and New York Times bestselling author
It's easy to get wrapped up in the hustle and bustle of the season, but when it comes to your business, don't leave your customers out in the cold. Get creative and have some fun with your marketing! This is the perfect time to nurture your relationships and bring a personal touch to your message. Try some of these novel marketing ideas to connect and make a lasting impression year round.
Got the holiday covered? …how about beyond? If your online marketing strategy for the upcoming year could use a boost, we're always here to help.

Almost There!
Enter your information to download the guide.