Are you interested in increasing leads, improving brand awareness, converting prospects, and boosting website traffic? If you're a small business professional, then you surely spend a lot of time thinking about these goals. These small business marketing goals are among the most popular benchmarks business owners use to measure how good their marketing is.
And, thanks to the power of technology, there are lots of great apps, websites, and software available to help you crush those objectives. These 8 essential marketing tools small business owners should use include some of our favorite marketing technology brands. Here's what they are and why you'll love them:
Is your business findable on Google? Be sure by setting up a profile on Google My Business. Your customizable profile is totally free and will show up on search results for both Google Search and Google Maps.
Google is obviously important, but there are countless other sites where your business should be found. Most of all, your information needs to be correct and consistent across these sites. The good news is there are services that can manage this important and complicated process for you.
Project management – Monday.com

Monday is a project management software that is loved by small businesses. It provides a single visual dashboard for all your open tasks, assignments, and goals. Their handy tool is color-coded with simple labels: working on it, done, stuck. You can also see how much room you have left in your timeline directly next to the project status. Plus it's easy to add new participants, rearrange the workflow as you go, and customize your dashboard view.
This free, all-in-one SEO toolbar can be added to any Chrome web browser. Its primary functions include scoring domain authority, discovering link types and metrics, and optimizing page details to perfect your SEO strategy. For those interested in getting involved in the technical world of SEO, the MozBar is a great start.
We're a little biased but our marketing tool really is worth the hype. Small business owners who use OutboundEngine get to work with a team of marketing experts. These experts help automate every aspect of digital marketing in clear and simple terms. It's a must-have for any small business owner who needs a little extra help keeping up with it all.
Content organization – Pocket
This nifty little app is a lifesaver when it comes to saving digital content you want to read but can't at the moment. Whether you're gathering info for a new marketing campaign or want to stay up-to-date with the latest industry news, Pocket can beautifully organize every bookmark into one cohesive dashboard. Pocket will also suggest articles based on your tastes and interests, so your daily source of inspiration is only a click away.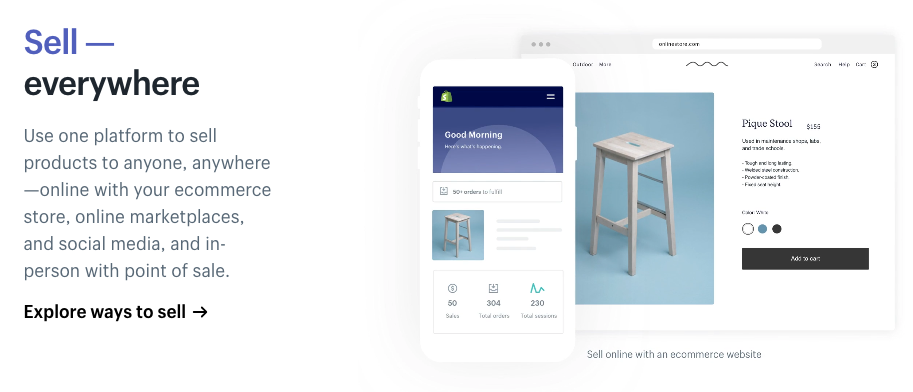 Shopify is a well-rounded tool for helping small business owners market and sell physical products. With Shopify, you can easily create your own website, streamline the sales process, and professional shipping confirmations. You can also use Shopify to market and monitor sales through social media.
Graphic design – Easil
Easil is a graphic design tool for solopreneurs and small business teams alike. In addition to thousands of free customizable templates, Easil offers incredibly simple yet elegant design tools for personalizing your every work of art.
One especially cool feature is their Brand Kit. Although it does require an upgrade from the free plan, the Brand Kit saves custom color palettes, fonts, logos and more. It's a great way to make cohesive marketing content no matter what platform you're sharing it on.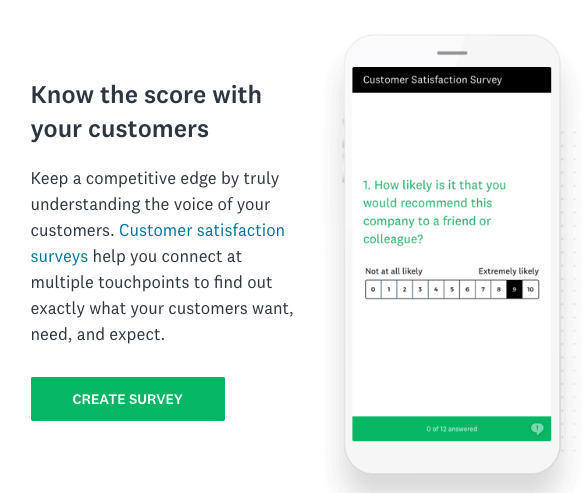 Customer feedback apps like Survey Monkey are definitely one of the most essential marketing tools small business owners should use. Create and send beautifully designed surveys to customers and event attendees. These surveys give you a better idea of how well your marketing is doing. They can also be used to collect valuable data and get a clearer picture of who your target audience really is.
Characteristics of the best marketing tools for small businesses
In conclusion, the best marketing tools small business owners provide simple and elegant solutions to the challenges they face. No matter which tools you choose, make sure they have one or more of the following:
User-friendly design. The essential marketing tools small business owners use must be user-friendly. Above all, they shouldn't require too much extra training to learn how to use them.
Excellent customer service. The right small business marketing tool will make you feel like you have a whole team behind you. Or in some cases, like with OutboundEngine, you actually will have an entire squad of marketing professionals helping you along the way.
Real-time data. The marketing tools you choose should give you a convenient dashboard. Measuring progress is half the battle in marketing, so make sure your tools help you do just that.
Now it's time to start using these marketing tools for your small business! If expert-led marketing automation caught your eye, consider getting a demo of OutboundEngine. We love helping business owners save time on marketing tasks so they can achieve their larger business goals.