Referrals or leads — which is more powerful for real estate agents?
In case you missed our Real Estate Marketing Benchmarks Report, we recently surveyed over 300 agents to find out which marketing strategies work best. The result? 89.3% of agents have had success with referrals — making referral marketing the clear category winner.
But how do referrals compare specifically to leads?
We wanted to find out, so we asked 300+ real estate agents weigh in. Here's a closer look at how they responded: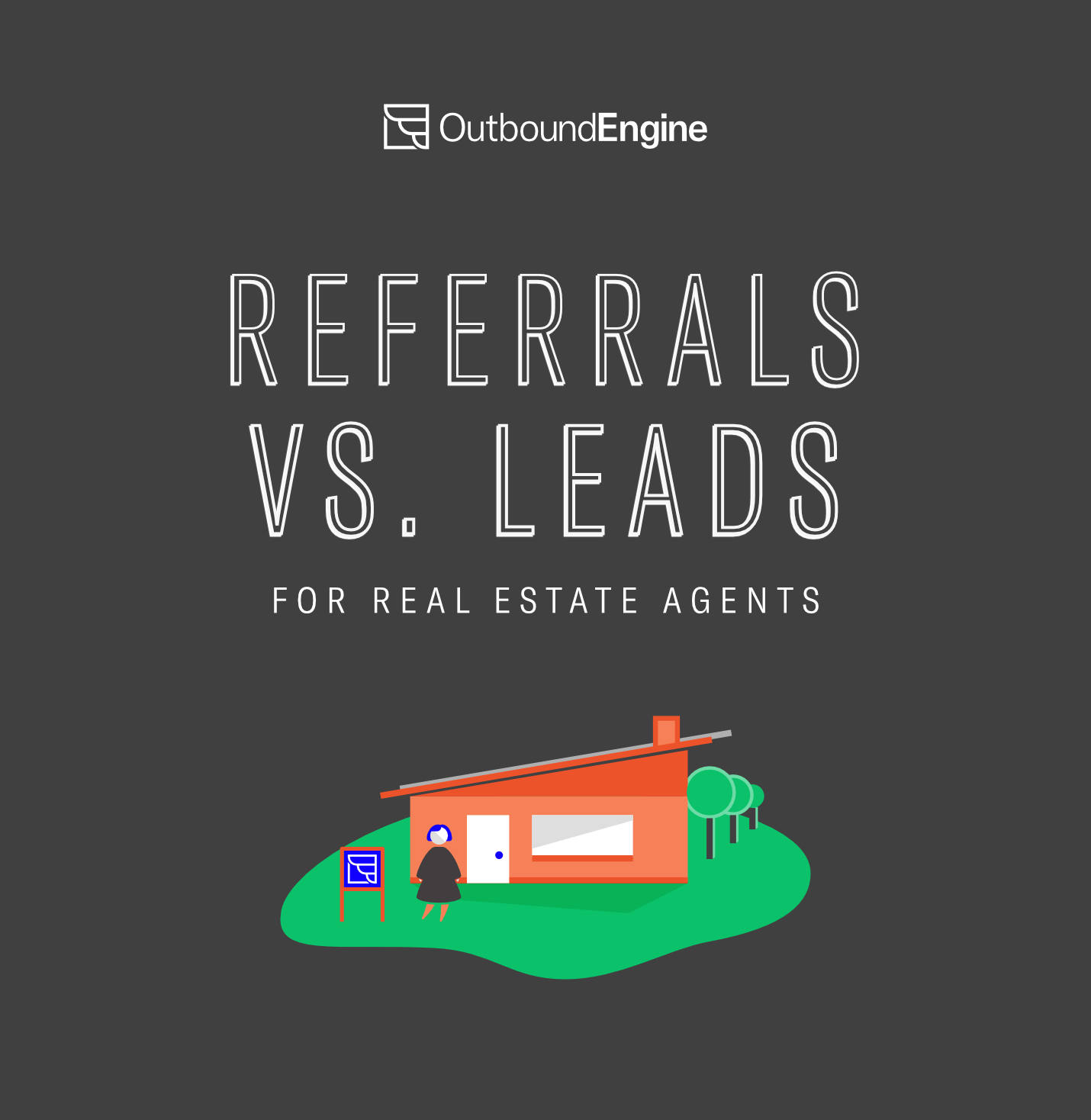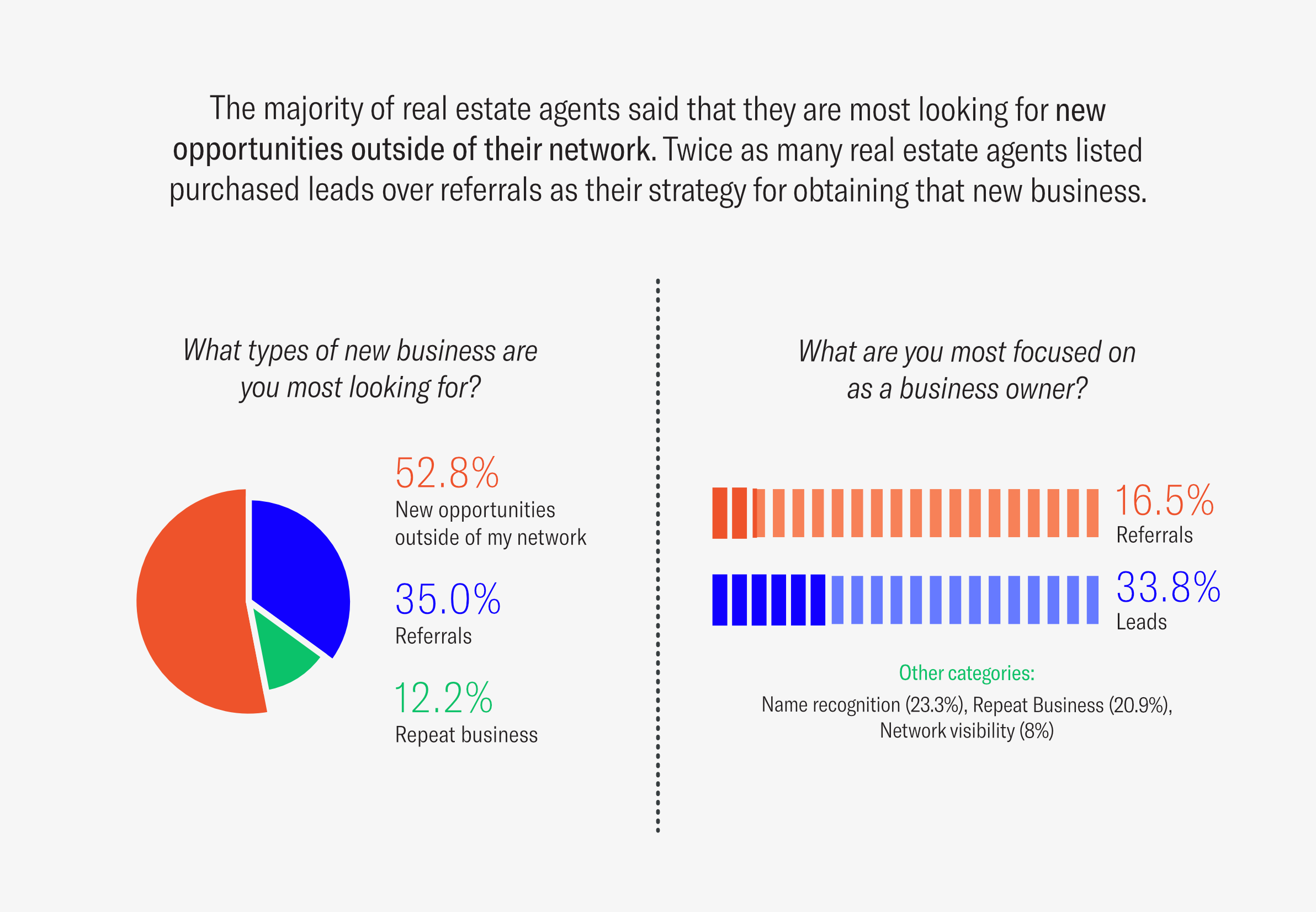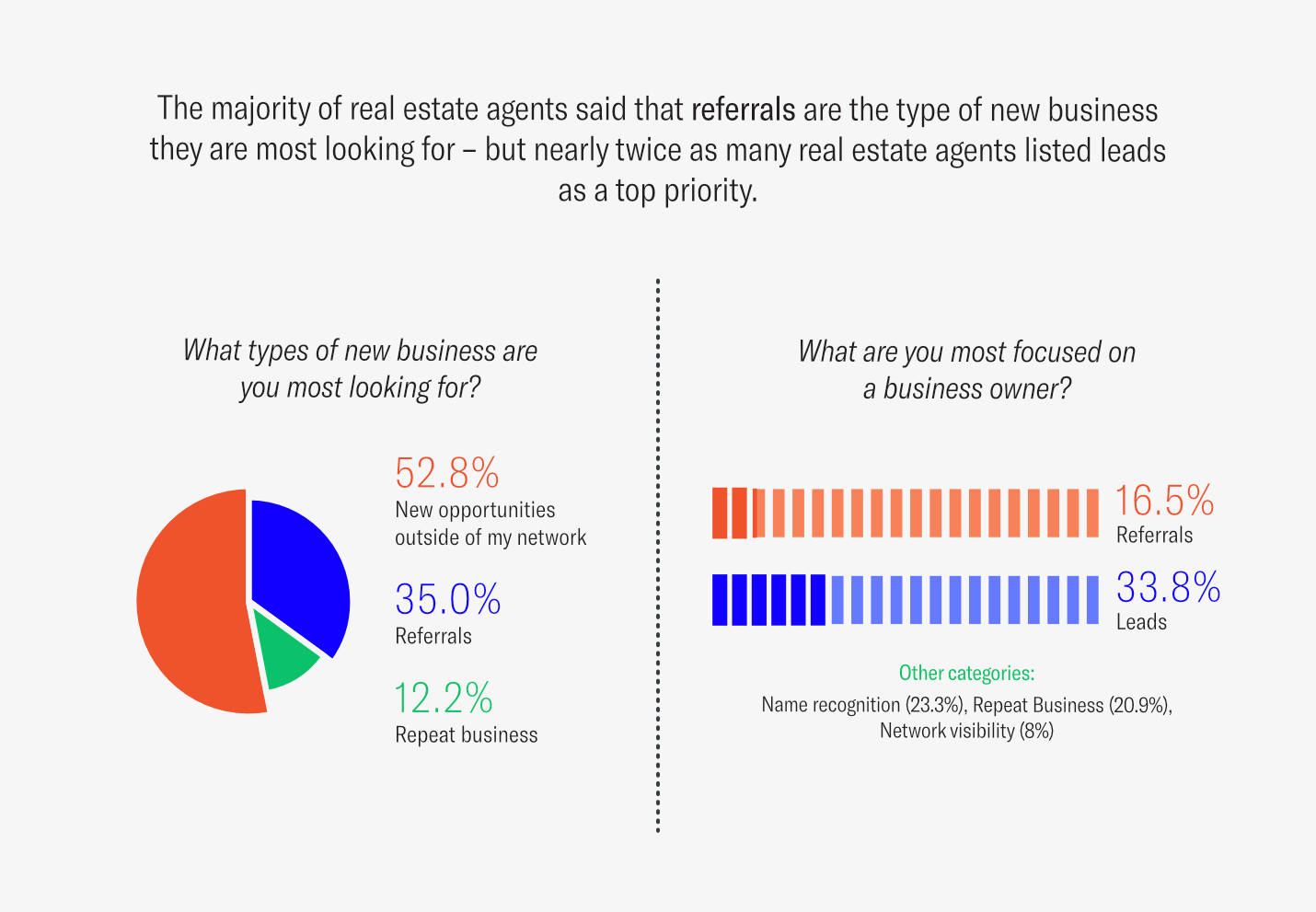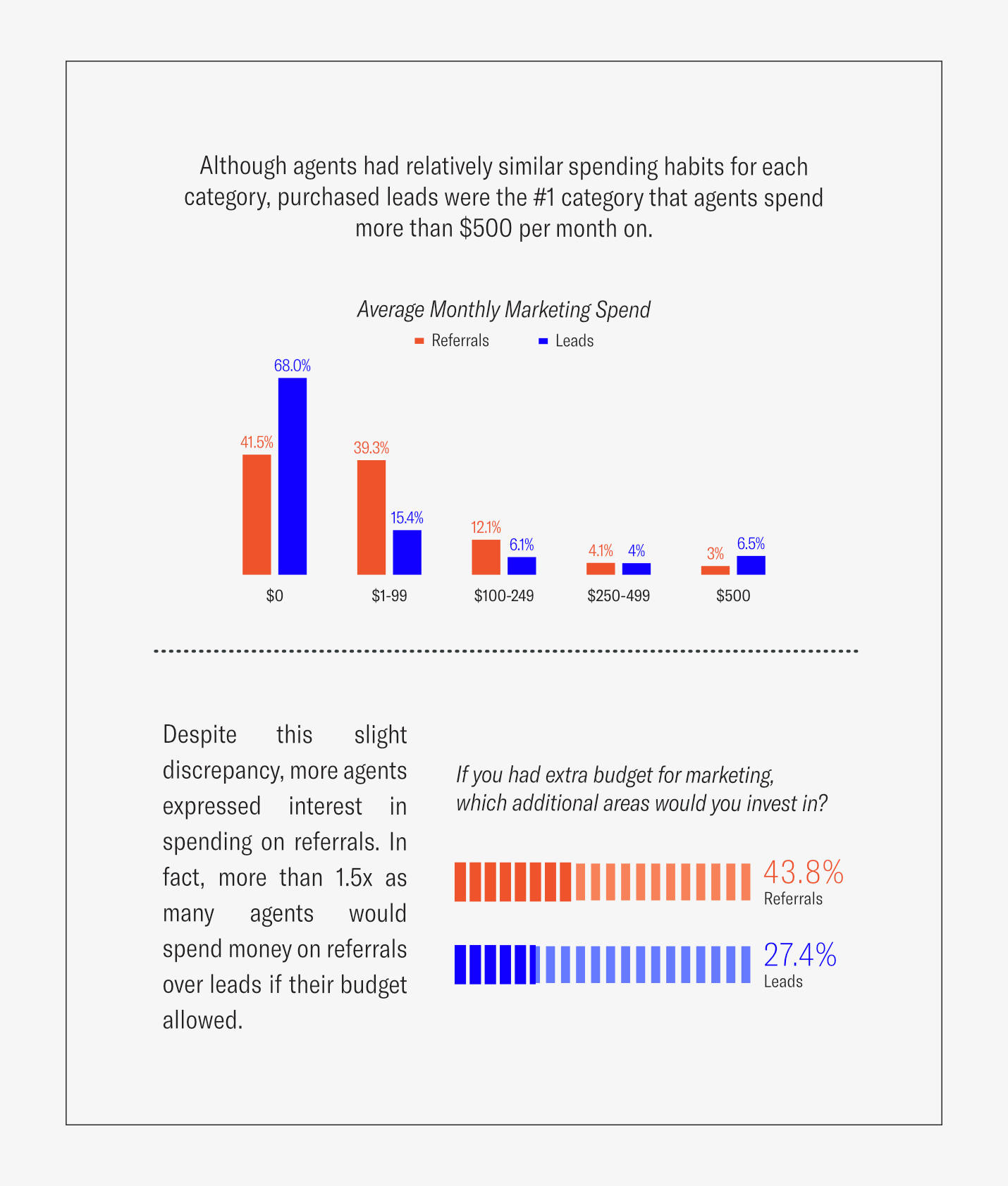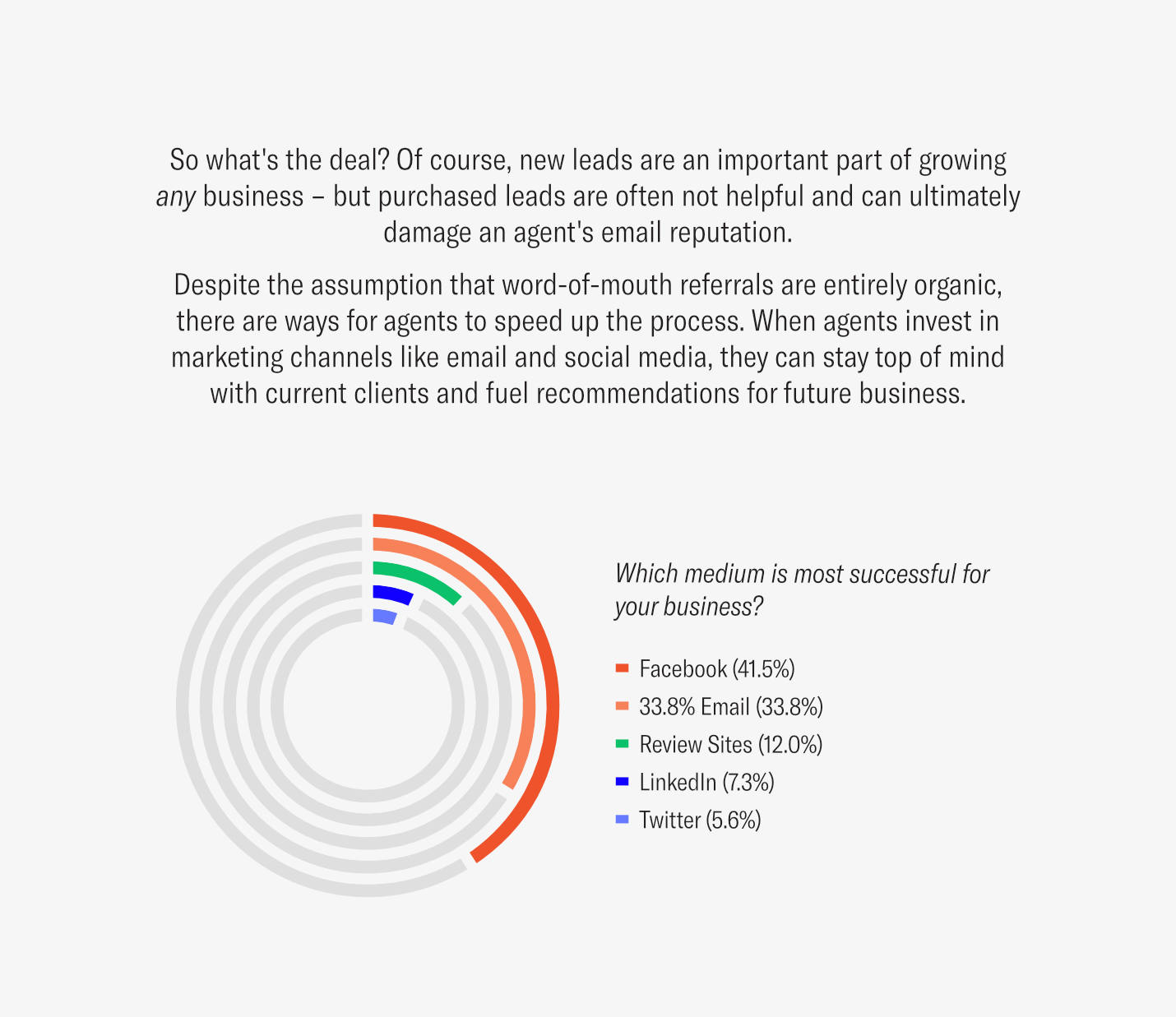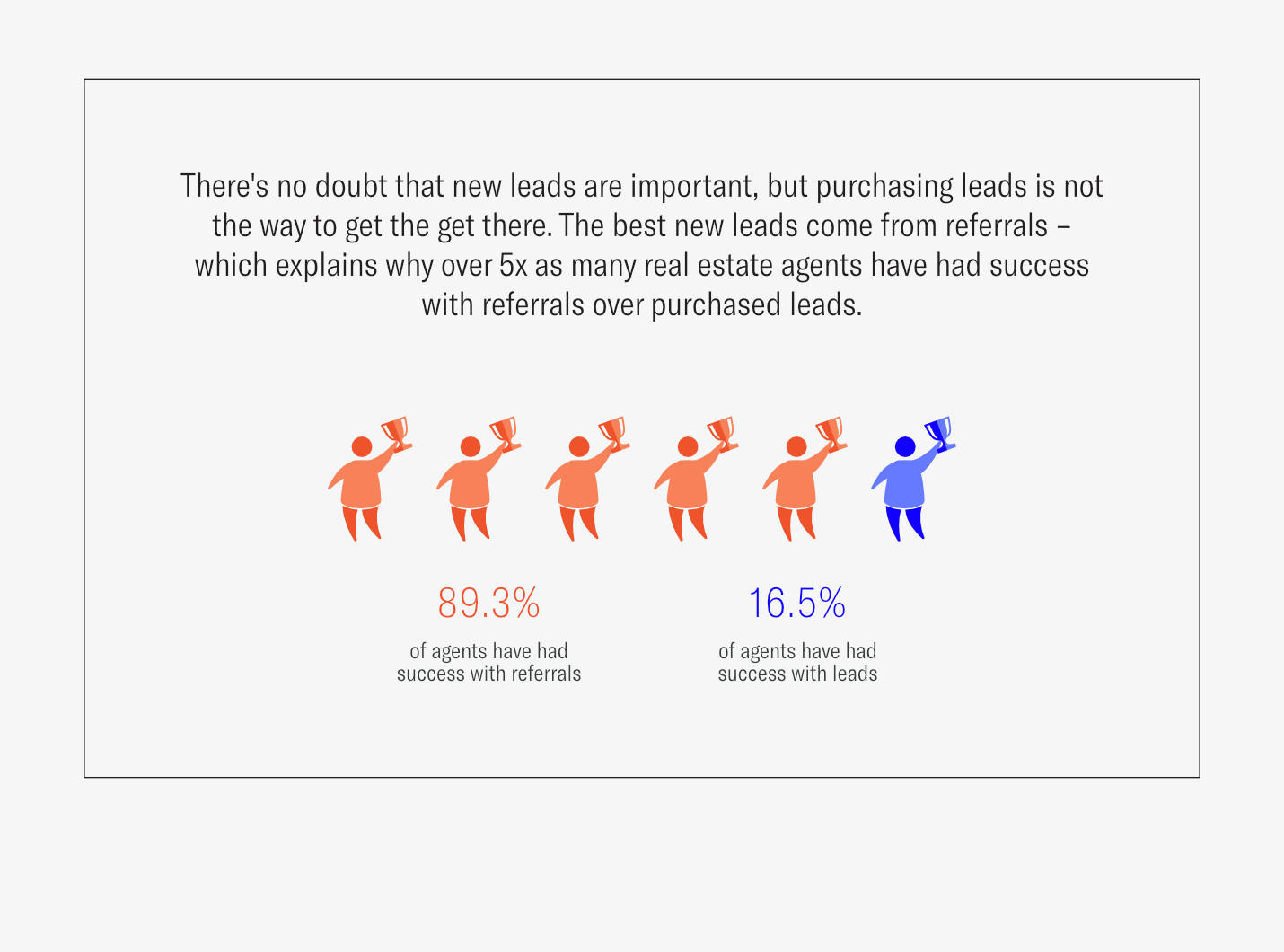 What types of new business are you most looking for?

52.8% New opportunities outside of my network
35.0% Referrals
12.2% Repeat business
What are you most focused on a business owner?

16.5% Referrals
33.8% Leads
Other categories: Name recognition (23.3%), Repeat Business (20.9%), Network visibility (8%)
Although agents had relatively similar spending habits for each category, purchased leads were the #1 category that agents spend more than $500 per month on.
Average Monthly Marketing Spend (see chart)
Despite this slight discrepancy, more agents expressed interest in spending on referrals. In fact, more than 1.5x as many agents would spend money on referrals over leads if their budget allowed.
If you had extra budget for marketing, which additional areas would you invest in?

43.8% Referrals
27.4% Leads
So what's the deal? Of course, new leads are an important part of growing any business – but purchased leads are often not helpful and can ultimately damage an agent's email reputation.
Despite the assumption that word-of-mouth referrals are entirely organic, there are ways for agents to speed up the process. When agents invest in marketing channels like email and social media, they can stay top of mind with current clients and fuel recommendations for future business.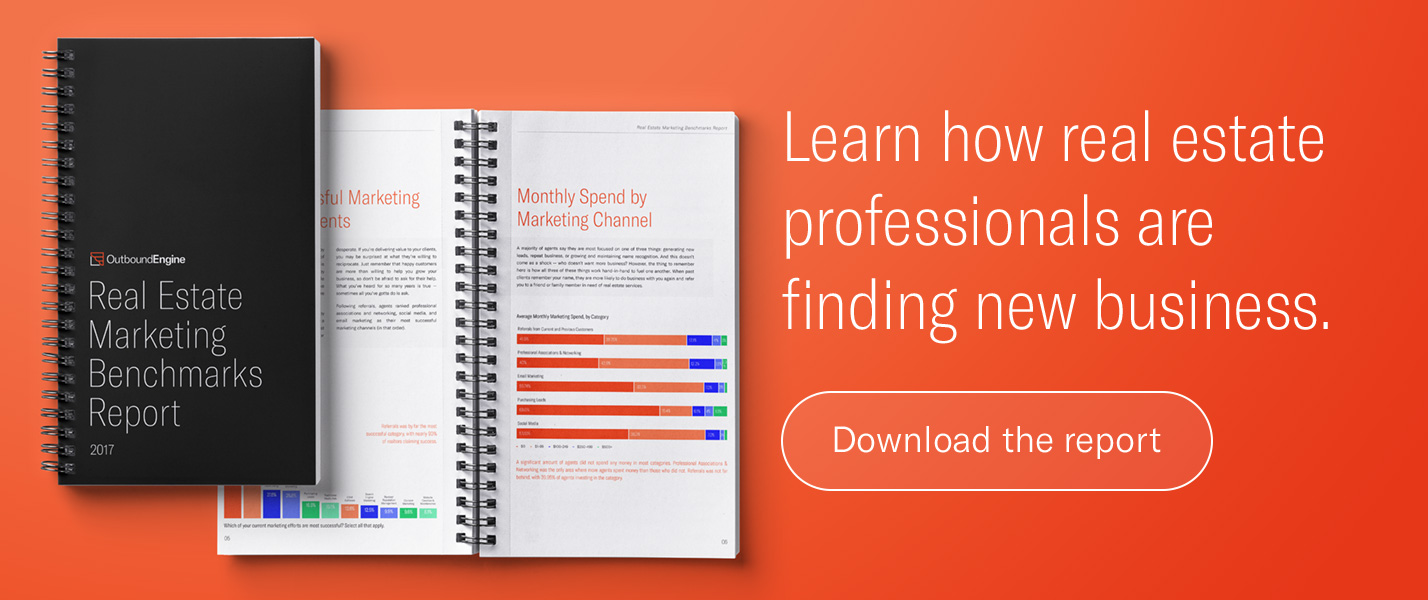 Here you go!
Get the 2017 Real Estate Marketing Benchmarks Report Now.