Videos go viral and unexpected topics trend on Twitter every day. Wouldn't it be great if you could capitalize on what's trending on Facebook and Twitter and show your followers that you're not just a small business owner, but also a social-savvy conversationalist?
Good news! It's easy to use what's trending on Facebook and Twitter to gain exposure for your business. All you need to know is how to find trending topics and use them to spark conversation with your followers. So let's sort it out, shall we?
Bonus Content: Grab a copy of our Marketing Survival Kit.
What's Trending on Facebook?
On Facebook, trending topics are personalized based on your location and social behavior (posts and pages you've liked) as well as what's popular in general. Trends are shown in real time so you can stay current on the day's events and join the conversation before it becomes old news.
Trending topics appear to the upper right of your news feed. You'll see the topic first, followed by a blurb that sums up the story.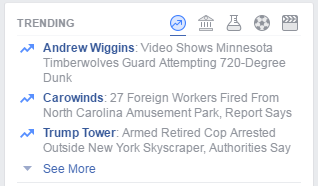 By default, Facebook will show the current "Top Trends," but you can also toggle between categories for politics, sports, entertainment, and science and technology.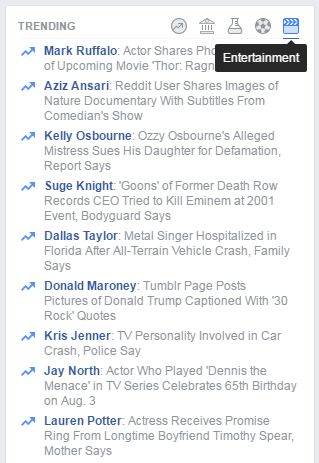 To find out what's being said about the latest trend, just click on the topic. For example, we've clicked on a trending topic "90th Academy Awards."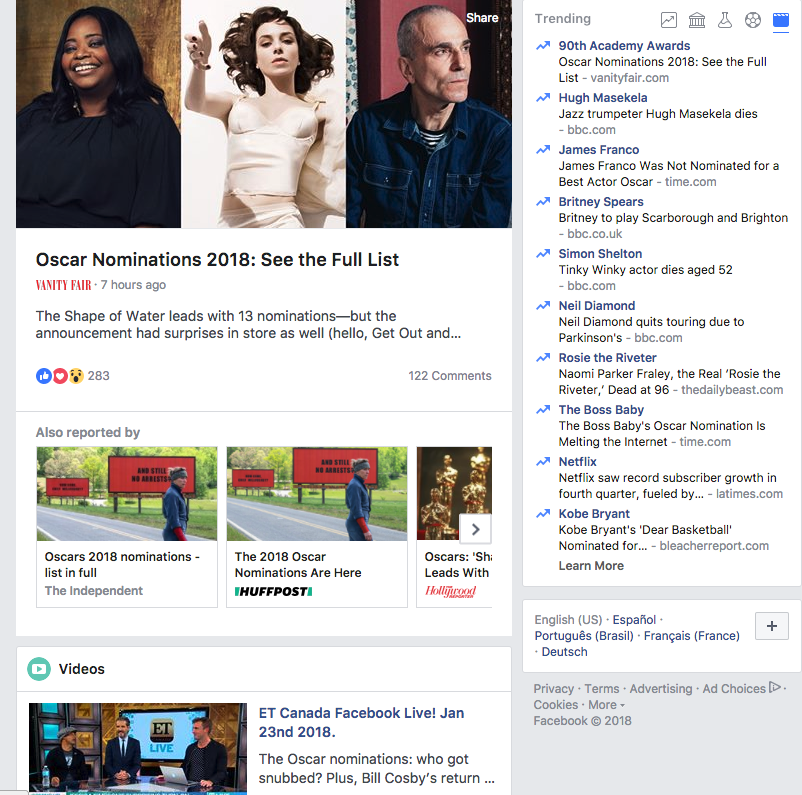 The first thing we see is the trending story, followed by the "Top Posts" on the topic. If we scroll down farther, we also see videos and videos on that trending topic, followed by friends posts and then public posts. When one of your Facebook connections comments on a trending story, it gets higher priority in your news feed and receives the trending topic label.
Facebook also allows you to customize your trending topics by eliminating topics that don't spark your interest. Hover over a topic in the list, and a small X will appear to the right of the topic. Click the X to hide the topic. Facebook will then ask for feedback on why you're hiding the topic. If you've clicked the X by mistake, you have the option of undoing your selection.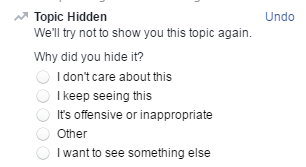 What's Trending on Twitter?
On Twitter, trends will appear to the left of your timeline on both the home and notifications pages. On profile pages, they appear to the right of tweets, as seen here: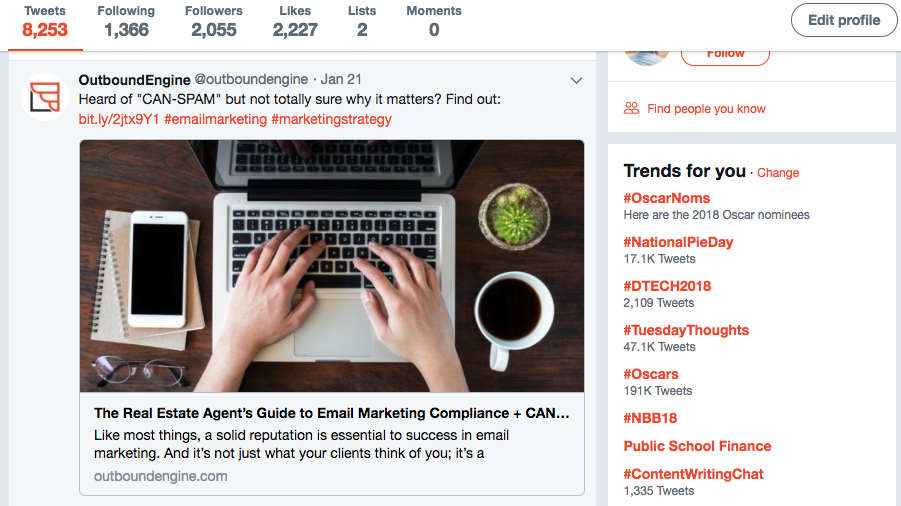 By default, Twitter trends are based on your location and who you follow, and worldwide trends are also included. There is also a "Change" option next to the trends headline that allows you to switch from the default tailored trends to a new location.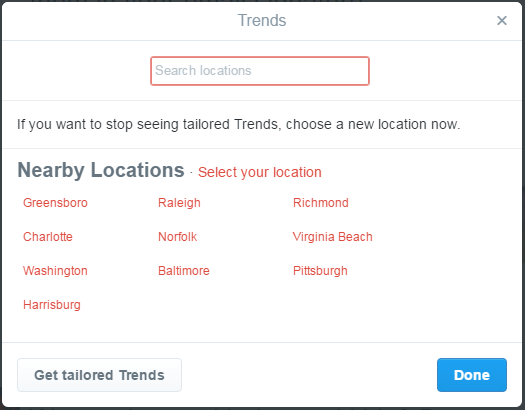 To access Twitter trends on your mobile app, just click the search option.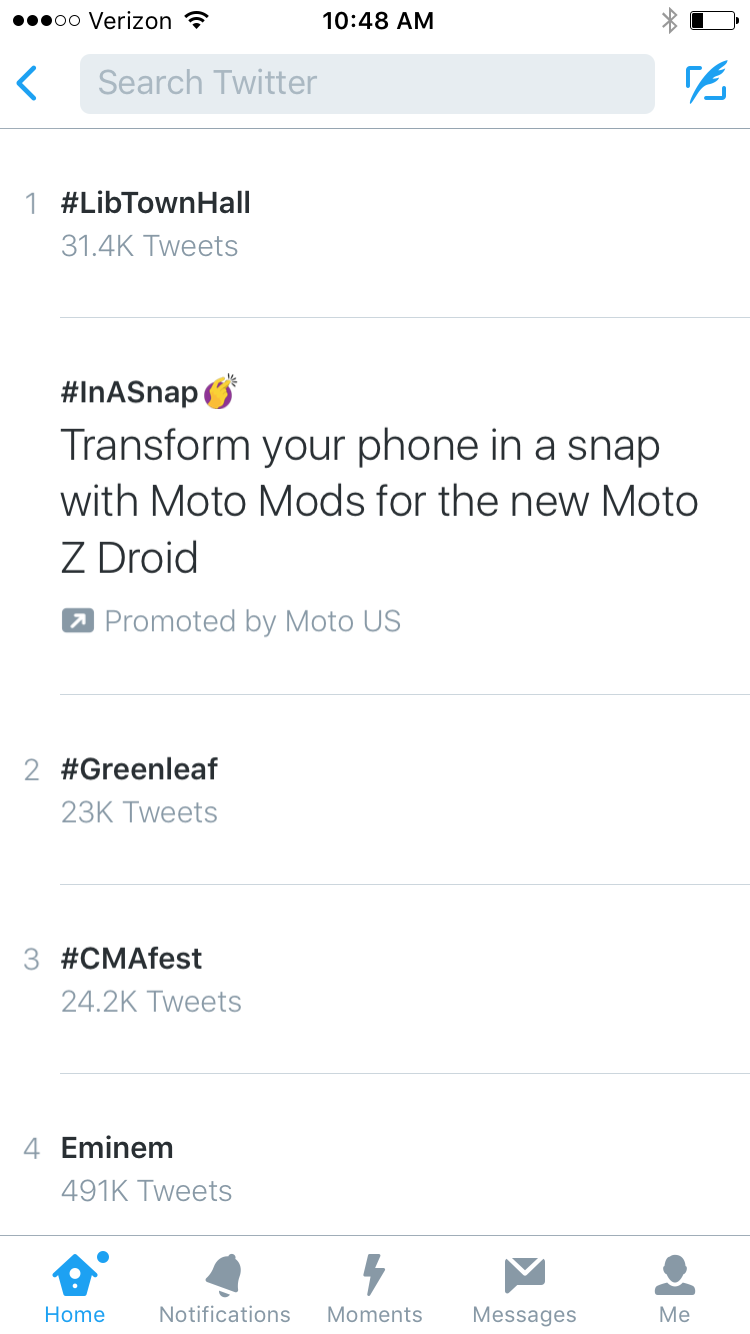 You'll notice that some trending topics also include a hashtag. This links them directly to that hashtag in the Twitter search and makes it easier for you to get involved in that particular conversation, thus expanding your potential audience.
To view the conversation about a specific Twitter trend, click on the topic or hashtag. You'll be taken to the relevant Twitter search, where you can narrow your results by switching from top stories to live results, accounts, photos or videos on the topic. Click "More Options" for additional filters.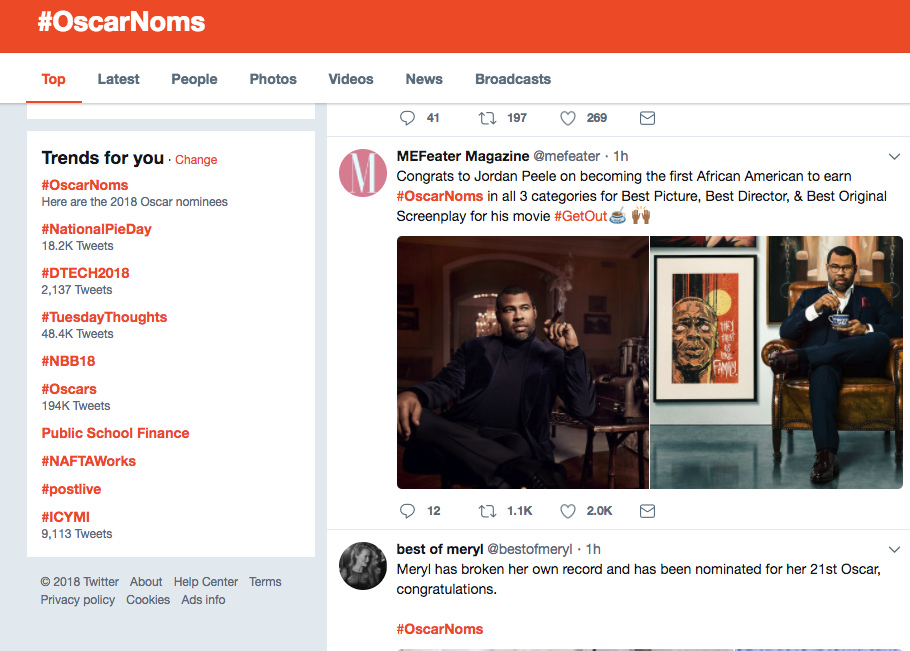 How Advertising Can Help
When you see what's trending on Facebook and Twitter, you can be sure people are searching for it. Creating a Facebook Ad or boosting a trend-specific Facebook post can give you added exposure.
On Twitter, you can not only promote tweets but now you can also promote Twitter trends.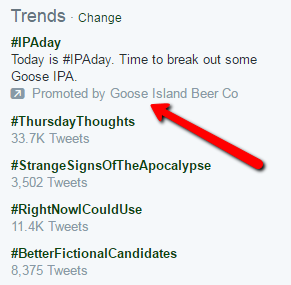 Promoted Trends are clearly labeled and appear at the top of the trending topics, so you're automatically guaranteed an increased audience. Promoted Trends can show within timelines as well.
How to Use Trending Topics in Your Social Media Marketing
It's important to realize that not every trending topic will be appropriate for your marketing needs. For example, an entertainment industry insider will probably have unlimited options to choose from, but a general contractor or mortgage loan officer will need to be a bit more discerning.
That said, not everything has to be specific to your industry; you can have fun once in a while. But keep in mind that your followers did sign up for industry-relevant content and value, so you don't want to stray too far from home.
In short, take these actions:
Start or join conversations around trending topics, using the exact trending phrase or hashtag.
Target your posts. Not every trend matters to your audience, so don't waste their time on irrelevant topics.
Be creative. Find ways to inject life into your posts.
Plan ahead. If you know something will generate trends in the coming months, prepare a post focused on that topic and tweak as necessary once it appears.
Be quick about it. Most trends don't linger. If you see something that relates to your small business, post about it immediately and enjoy the expanded audience while you can.
Use hashtags properly. Remember, hashtags have to be one continuous word — no punctuation breaks or spaces.
But avoid the following:
Don't underestimate the intelligence of your audience. Your followers know when you're trying to sell something. To get the most out of trending topics, start genuine conversations.
Don't use hashtags you don't understand. This can lead to disaster. Just ask DiGiorno's Pizza, who infamously latched onto a hashtag related to domestic violence.
Don't spam trending topics and hashtags. Twitter filters out

t

weets that are redundant or fail to add value to the conversation.

Don't try to make gains on controversial topics or tragedies. Trending topics often include national tragedies, political disagreements, and religious unrest. For small business owners, it's best to avoid these topics altogether.
Stay on top of the right trends
Monitoring what's trending on Facebook and Twitter is a great way to let your followers know you're up to date on current events. And creating content that mirrors those trending topics will help you gain followers and exposure for your brand. It's a win-win!
If you need help staying on top of your social media game, talk to us about social media automation. It's what we do!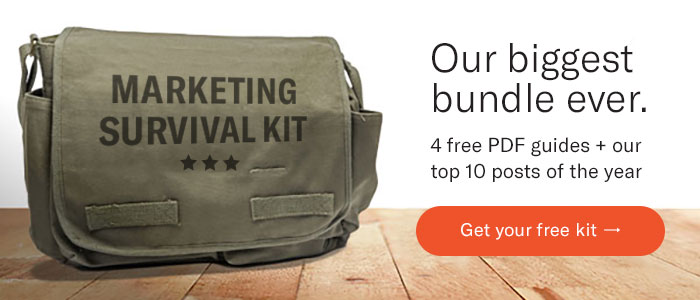 Almost There!
Get your marketing survival kit now.
Last Updated: January 2018, Originally Published: August 2016.