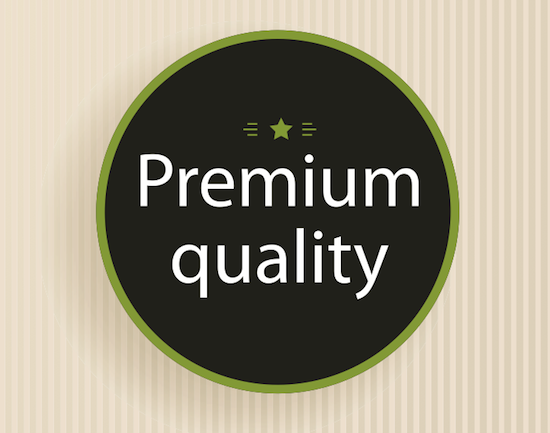 Finding good marketing ideas for promotion products distributors can be tough and even with good ideas, it's even harder to stand out. At OutboundEngine, we work hard to make your life easier by doing the work for you. However, even with or without our help, promotional products distributors are always looking to get more customers and to keep them coming back. That's why we put together blog posts to help you do just that. 2013 was a big year for taking big strides in email marketing and social media marketing for promotional products distributors and while you should always be looking forward to plan your year, it's smart to recap what you learned the previous year. Without further ado, here are the top 7 best blog posts from 2013, full of marketing ideas for promotional products distributors.
Finding updated social media statistics for small businesses can be challenging, especially since these are changing almost daily. However, there are a select few stats out there that can really help convince you as a small business owner to keep doing what you're doing, or show a sideline skeptic that there really is some value here. Whatever the case might be, one this is certain: small businesses can (and should) use social media to help grow their word-of-mouth referrals.
As a Promotional Products Distributor, you're sending relevant email campaigns on a consistent basis that look professional and are getting opened by your potential customers. This is a huge leap forward in helping you build your business. But, email opens and clicks alone won't turn into immediate orders. You must have an effective plan to follow-up and continue to nurture those relationships beyond the initial email contact.
Using Facebook for small business marketing can be challenging, especially if you've never used Facebook for your business before now. While business of all sizes have helped pioneer the way in which Facebook users interact with businesses online, there are still plenty of small business owners who have yet to get started. That's why I put together this guide.
Whether it's getting a new client or keeping an old one, how do you calculate customer worth? In the world of "best practices" and professional marketers, they call it lifetime value (LTV). Listen up, Promotional Products Distributors, I'm going to walk you through how to quickly find out what your customers are worth and what to do with that information.
Having a social media guide for small business owners is something that I've been hearing a lot about lately. Even though its 2013 and social has been around for years, for a lot of businesses, especially smaller ones, it's tough to break the seal and get started. That's I put together this helpful guide for you to use when getting started on turning your small business into a socially thriving presence.
Are you a LinkedIn "newbie"? Do you rarely update your LinkedIn profile or maintain your LinkedIn connections? Do you know how to "Connect" on LinkedIn or even what a "connection" is? If you answered "Yes" to one or all of these questions, do not fret! Below are quite a few easy ways to boost your profile and shine like a star…
For most promotional product distributors, finding free marketing tools can be a challenge. For one thing, the ones that are free are tough to judge their usefulness. And if you find one that you have to pay for, it can be expensive, take a lot of time to use, and involve a lot of planning and follow up too. Most of the time, it's hard to know if those efforts are really driving ROI. One thing we do know, distributors will never know how good marketing can change their business if they don't get out there and try.
2013 might be done but it's certainly not soon forgotten. It's time to take everything we've learned from last year and apply it to our businesses this year. Also, be sure to subscribe to this blog in the side bar to the right for all of the upcoming blog posts, white papers, guides, webinars, and more to come this year.

Almost There!
Enter your information to download the guide.