Real estate marketers spend countless hours finding new ways to drive traffic to their sites, but too often visitors are ignored and opportunities to win new business are missed.
When it comes to website conversion, live chat is one of the most effective marketing tools available. If your website offers live chat, potential clients can easily ask questions and receive real-time answers. This not only creates a better user experience, but also provides you with valuable information for a more effective follow-up call.
Here's a closer look at some of the benefits of live chat that you can expect:

Source: The Efficacy of Live Chat Services for Real Estate, REAL Trends
Design: Claire Queally, Product Marketing Associate, OutboundEngine
Key stats:
36% Increase in Leads: On average, brokerages that use live chat on their website see a 36% increase in leads. This is higher than several other major lead sources, including website contact forms and prominent listing portals.
49% Average Agent Assignment: The average agent assignment for qualified leads was 49%. This means that approximately 49% of live chat leads were promising enough for an agent to follow up with.
3x Higher Conversion: Live chat leads convert at an average rate of 7.5% – nearly 3x higher than the 2.7% average for general online real estate leads. When triggered properly, live chat lead conversion rates can increase up to 11%.
Wrap-up
Don't leave visitors to wander around your site before going elsewhere to find an answer to their question. Instead, capture clients when they are ready to engage by enabling live chat services on your website. It's one of the easiest ways to increase site conversion, and these numbers back that up.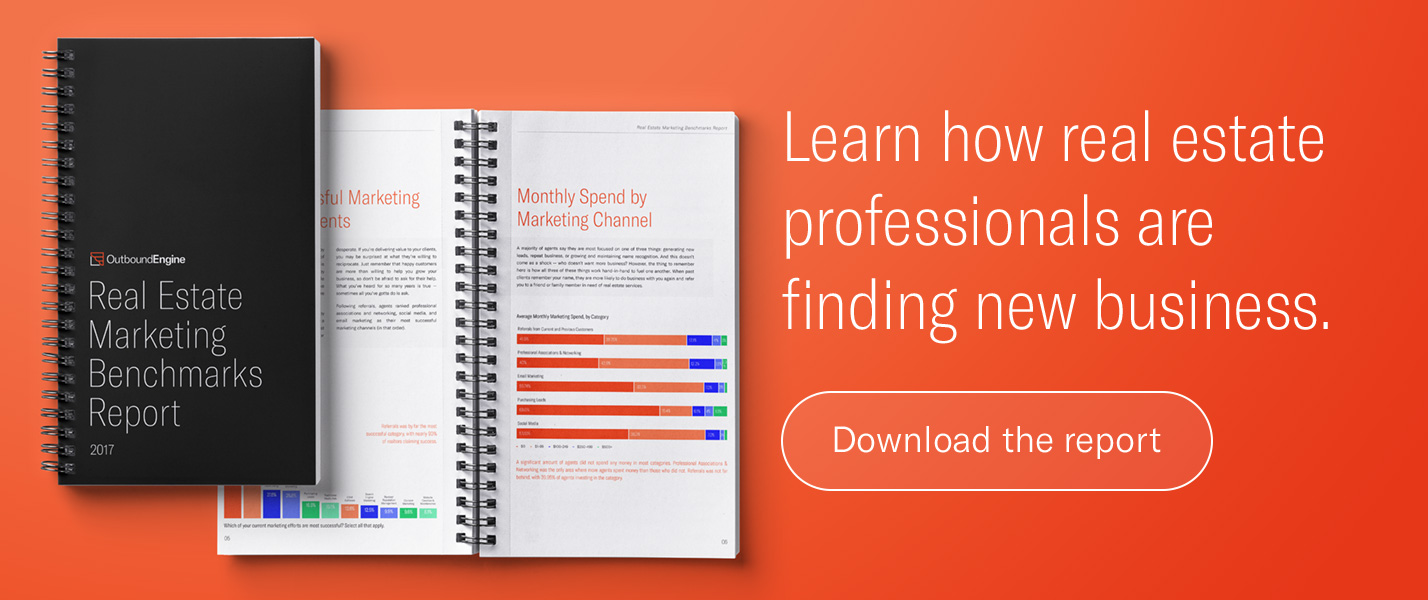 Here you go!
Get the 2017 Real Estate Marketing Benchmarks Report Now.