The benefits of email marketing for small businesses are not always obvious. Email marketing is being used by thousands of organizations to promote their businesses and to grow revenue. If you're on the fence about email or overwhelmed with information, we want to help you get started. Here are five benefits of email marketing for small businesses.
1. Reaching The Right Audience


Stat courtesy of Campaign Monitor
This is perhaps one of the biggest benefits of email marketing for small businesses– it allows you to hit your target audience wherever they are. People are more programmed than ever to ignore billboards, recycle printed promotional materials, and fast-forward through commercials. Email is another story.
In fact, research has shown that people spend 30% of their time at work and 50% of the time working from home on checking email. That's a lot of time spent in the inbox! Email marketing software can help ensure your email gets to those people and gets opened.
This isn't to say you should send emails every day, but you should be sending innovative, creative, and effective emails. Why? Because your network wants to hear from you.
According to MarketingSherpa, 91% of US adults like receiving promotional emails from companies where they do business. So not only do people frequently check their email, but they want to receive email.
Email marketing software is a way small businesses can easily reach an audience already willing to read their message.
2. Tracking Metrics Over Time
Knowing what works is great. You can continue building on previous success. Equally as important is to recognize where you can improve. While it's easier (and more fun) to focus on the positive, acknowledging where you can make adjustments will improve your products and services. With email marketing software, it becomes easy to gather such data by tracking conversion and click-through rates.
When you see an email with a great click-through rate, use that as a base for future sends. For example, if you notice an email with an image performs really well, use a compelling image in the next email.
While we would prefer good news all the time, it's important to know that not every email will be a smash success. And that's okay. And totally normal! Because of that reality, take the same amount of time to look at emails that didn't perform as well as you hoped. Make sure you have clear calls to action, your links are all working correctly, and the content is interesting.
Bonus Content: Dig into email marketing trends and strategy with our free guide.
3. Consistent Outreach & Increased Awareness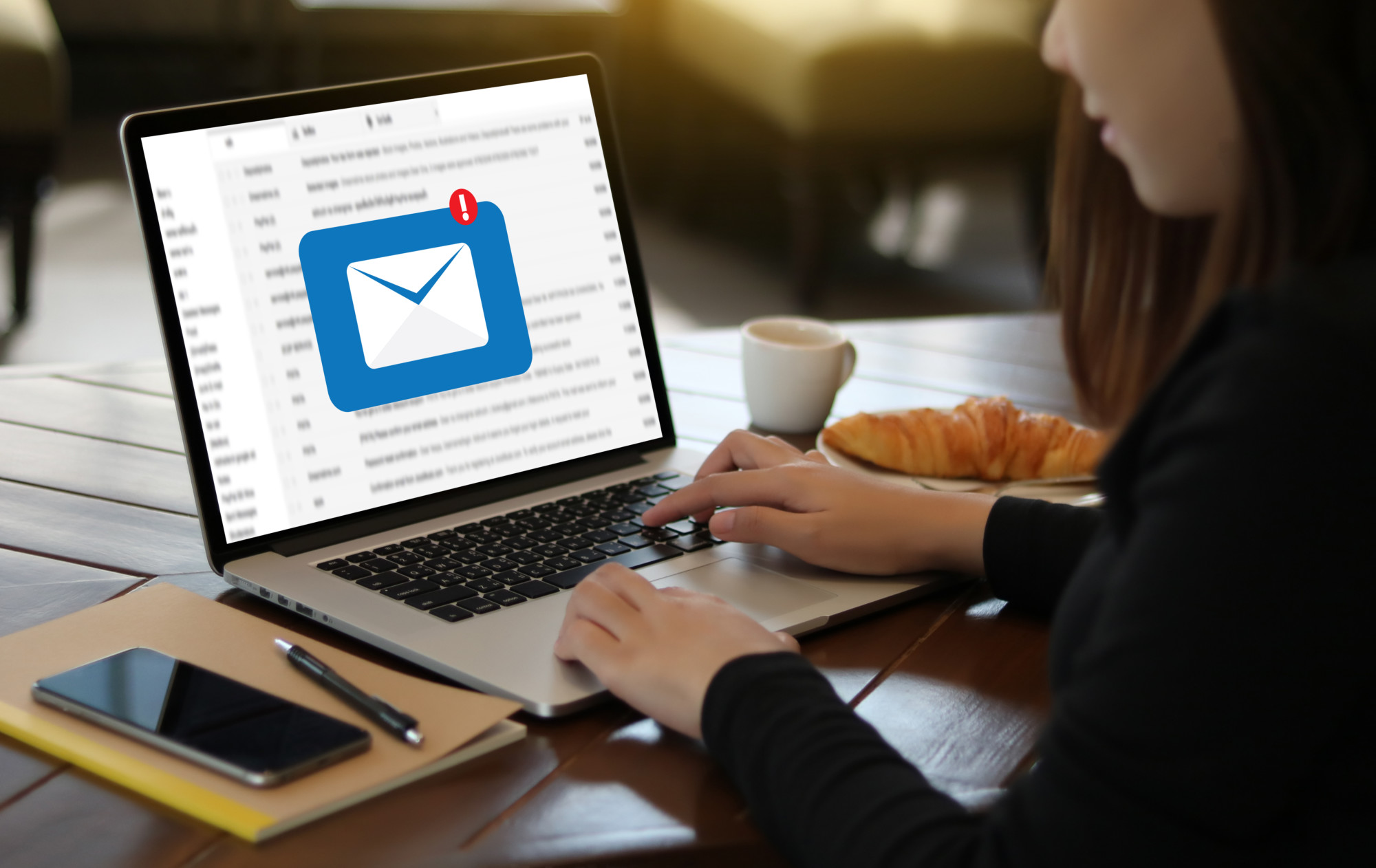 Staying top of mind isn't always in lists of benefits of email marketing for small businesses, but it's a big one. Email marketing is an easy way to stay in touch with your network.
This consistent outreach translates into people more easily thinking of your business when they need your services. The key word here being, "consistent," not, "irregular." If you email your network once or twice a year and it's only ever to promote your business, you'll likely see very low engagement. There's not much in it for them, only for you.
Focus on regular communication with content that's interesting and relevant to your audience. Are you a real estate agent? You can discuss topics like DIY home projects, how to landscape on a budget or even financial tips on down payments. Make sure your contact information is easily accessible so that anyone who feels compelled to reach out can do so quickly.
By providing applicable and relevant information, you're positioned as an expert and show your audience you care about them beyond making a sale.
4. A Cost-Effective Method
One of the most appealing benefits of email marketing for small businesses is affordability. The return on investment in email marketing has been shown to increase year-over-year. A 2016 study by Campaign Monitor found that every $1 invested in email marketing equaled a $44 ROI. And that's an increase of almost $10 from the year prior!
So for small businesses on a limited budget, getting the most bang for your buck means using email marketing.
Printing and mailing flyers, attending conferences, and hiring help are all expensive ways to market your business. They certainly have their value, but they aren't something most small businesses can do on a regular basis. Email, however, can (and should) be done on a regular basis.
Your emails can reach hundreds or thousands of people at a minimal cost to you. A joint study from Shop.org and Forrester Research found that 85% of US retailers consider email marketing one of the most effective customer acquisition tactics.
Low cost + high ROI = a small business win.
5. Effective Calls to Action
Have you ever seen a commercial and by the end of it can't remember what they were even advertising, let alone the company selling it? While the ad may have made you laugh or itself was memorable, if you move on without going to a website or taking action, the ad didn't work.
With an effective call to action, you can help generate sales quicker. As a result of being asked to "call now" or "email today," recipients don't have to guess what to do next. This helps keep their attention focused and directed on your business.
Here's an example of a piece of content asking people to sign up for a newsletter: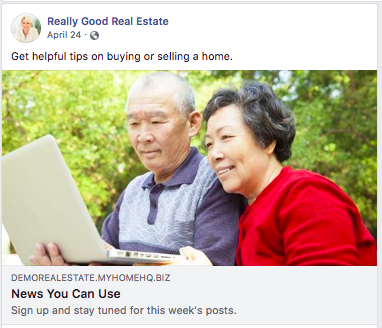 What will you get: helpful tips on buying or selling a home
How do you get it: Sign up and stay tuned for this week's posts.
Clear, easy, and action is just a click away.
Improve your email marketing strategy
The benefits of email marketing for small businesses may not always be obvious, yet there are many. An email marketing strategy can help you find new customers, retain them and stay in touch with them, all while maintaining a reasonable budget.
While there is a multitude of email marketing services out there that can enable you to start sending your own messages, OutboundEngine is the only one that does all the work for you. Our team of marketing professionals writes, compiles, and automatically shares compelling content that your network will love and will make you look great.

Almost There!
Get the latest Email Marketing Roadmap now.