With 2015 rapidly approaching, insurance agents need to start planning a marketing strategy to grow their business next year. Referrals are an important component in helping a business grow, which makes it crucial that insurance agents focus on strengthening their relationships with existing policyholders this year.
As the worlds online and off continue to evolve, so do the needs of your policyholders. This also means that you need to evolve your approach in order to stay relevant. The biggest change that will be seen across the board in 2015 is that marketing from businesses will be about the consumer, not the business. Consumers are tired of having businesses talk at them without providing any additional benefit. They want to be helped, not sold to, and your marketing strategy needs to reflect this.
In 2015, insurance agents need to focus on one thing in particular: work to build stronger, more personal relationships with policyholders. This approach increases both referral business and policyholder retention.
This coming year is less about the medium (email, social, web) and more about having a branded voice that's consistent across all channels. Focus in particular on humanizing your communications by emphasizing what your policyholders want, rather than serving your own interests.
Here are the five referral-driving marketing secrets for insurance agents in 2015:
1. Embrace Content Marketing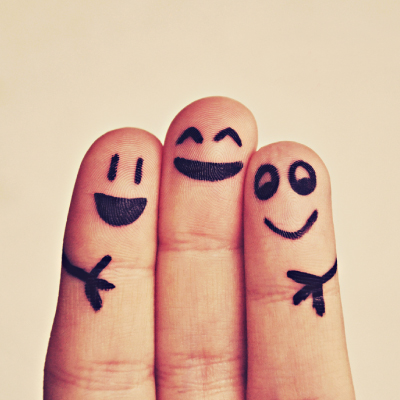 Content marketing is a hot topic in 2014 and will continue to be in 2015 and beyond. What is content marketing for insurance agents? Simply put, content marketing is a way of communicating with your policyholders through interesting, entertaining and informative materials that are intended to help, not sell.
Last year, I encouraged you to start a blog, build (or revisit) your email newsletter and promote everything you do through social media. Content marketing plugs into each of these activities, making them better at grabbing (and keeping) the attention of your policyholders.
Everything you write about on your blog and in your email newsletter should focus on what your audience cares about, not what interests you. So while getting referrals might be your end goal, you shouldn't ask for it up front. Find topics that resonate well with your audience and help build your brand image as a trusted friend and resource.
For example, rather than writing a blog post talking about the financial benefits of adding multiple vehicles to the same policy, write a post that talks about the best ways to keep your vehicles in peak condition. Send this in an email to your policyholders and share to social channels. This industry-adjacent content gives you credibility points without coming across as constantly hawking a product.
How This Drives Referrals:
Seventy-eight percent of consumers believe that organizations providing custom content want to build good relationships. That's a HUGE number! When you have the attention of your audience through good content marketing, you have more buy-in with them. This builds their trust in you and makes them more willing to send their friends and family your way.
BONUS: Email Marketing Roadmap
Need some directions on your path to email marketing greatness? Check out our free guide.
Get Yours Now
2. Stop Ignoring Mobile
Sixty-six percent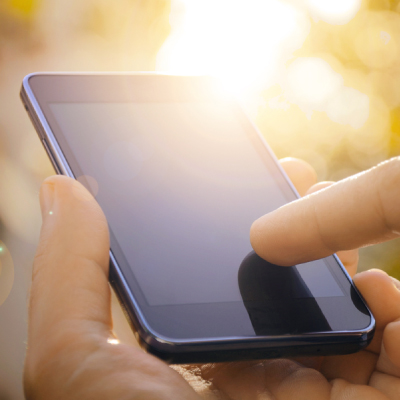 of emails are opened on a phone or tablet. Facebook has more than 650 million daily active users on mobile devices. And mobile traffic to websites now accounts for almost 30 percent of visits. In short, there are plenty of reasons why you need to be sure that your business is mobile ready.
On the social media front, you'll be good to go with the big three: Facebook, Twitter and LinkedIn. They all have mobile-ready websites and gorgeous mobile apps. However, with your website and blog, you need to make sure that everything you do is built with mobile optimization and responsive design in mind. Why does this matter? Because 60 percent of mobile website visitors in the last 12 months who have encountered problems with a website have left the site completely. That's a lot of lost traffic!
With your emails, you need to make sure that you're using an email service that designs and tests for multiple screen sizes, operating systems and devices. If you're designing your own email marketing templates and sending things in-house, make sure that you're following the 10 steps to email newsletter design to make your emails look good on every screen.
How This Drives Referrals:
When someone tells their friends about you, most likely, their first instinct isn't to call you and get a quote. They'll most likely head to Google and check you out. Whatever device they're using, they need to be able to get the best look at you and your business as possible. Seventy-two percent of tablet owners make purchasing decisions from their devices on a weekly basis. That's a lot of decision makers!
3. Experiment with Paid Facebook Ads and Boosting Posts
A lot of marketing experts are predicting that 2015 will be the year of content distribution through paid promotion channels. Social networks are a great place to apply this practice to your business. Focusing on Facebook in particular, spending just a few dollars every once in a while can be a huge traffic driver for your website.
Facebook has two ways you can go about doing this.
Facebook Ads
The first method is a bit labor intensive and, while it gives you more options, it might be more time than you'd be interested in committing. First, go to the Facebook Ad Page and click "Create an Ad."

Facebook has a very intelligent ad platform that will walk you through the process of creating ads with your end goals in mind. When you do create an ad, you'll be presented with a handful of options based on goals you want to achieve. Usually traffic to your website or Facebook page are good places to start.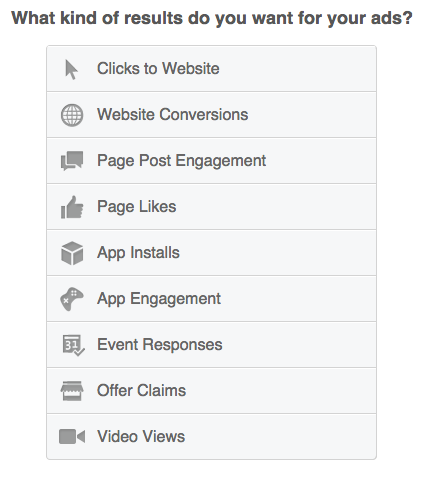 Boosting Posts
The other way to take advantage of Facebook ads is by boosting your posts on your actual page. For this example, I've picked a post from our insurance demo account.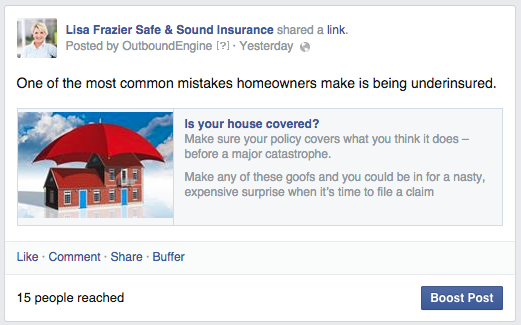 At the bottom of the post, click "Boost Post," and you'll be presented with a variety of options.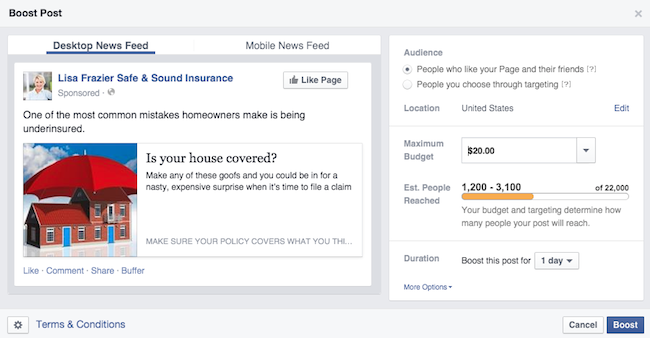 My recommendation is to boost a few select posts each month and not spend more than $10-$20 per boost. For audience to target, you should stick with fans of your page. The more you can get them to click on your posts and like what you share, the more your posts will show up in their News Feeds.
How This Drives Referrals:
With referral leads, the person referring their friend or family member typically has a strong connection to you. By continually having visibility for your business in their Facebook News Feed, you'll have their attention and be top of mind when referral situations present themselves.
BONUS: Email Marketing Roadmap
Need some directions on your path to email marketing greatness? Check out our free guide.
Get Yours Now
4. Invest in Marketing Automation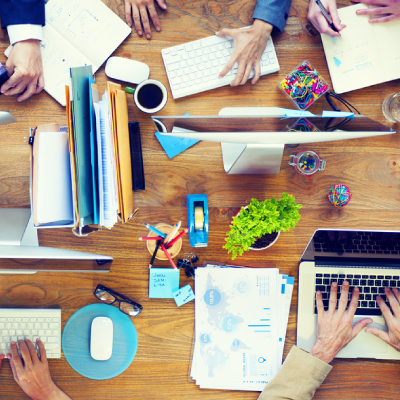 For full-time marketers, the use of marketing automation is fairly common. However, if you're doing your own marketing for your business, marketing automation tools can save you a bunch of time. On a smaller scale, marketing automation takes care of some of the labor-intensive aspects of your marketing and helps you achieve your goals faster. On a larger scale, marketing automation is a way to scale your marketing activities and improve your targeting.
Now there's a difference between outsourcing work and automating your marketing. Let's say that you write a monthly email newsletter but sometimes you pay someone else to write it for you. That's outsourcing. Marketing automation in this scenario would be if you had an established calendar for your email newsletters complete with topics that a service wrote and sent on your behalf. (Just make sure you're not confusing email marketing with email "blasts.").
In 2015, smart marketing begins with email automation. Email is still your most effective channel to keep your name in front of policyholders. Sending them quality content that's enjoyable to read is the best way to be a part of their lives without coming across as intrusive.
How This Drives Referrals:
When you have marketing automation in place, the amount of time you save in your day-to-day routine makes it well worth the investment. And when your policyholders are engaging with content unrelated to your business via email and social media, you can begin to ask them for referral business. Think of this as your earned media. Give them enough quality content for free, and you earn the right to ask them for referral business.
5. Start Using Lead Nurturing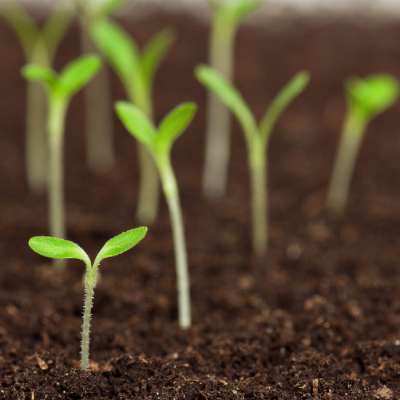 Lead nurturing is an advanced application of marketing automation. It's a way to bucket groups of contacts and send them targeted marketing content based on where they are in the buyer journey.
For example, you could set up emails that work around your auto policyholder premium renewal dates. For the four months following a premium renewal, you would send email newsletters that are low commitment and entertaining. As the time approaches for their policy renewal, the emails you send would talk more about policy discounts and lead them to start a conversation about questions they might have. After they renew their policy, you would use an email campaign to ask them for names of any friends they have who might need insurance.
How This Drives Referrals:
The whole point of automating your marketing is to build long-lasting relationships with your policyholders. Lead nurturing can work to help build these relationships no matter whether they're a new client or have been with you for years. When you have marketing in place that gently nudges people in the direction that gets you more referrals, you control your business's success.
BONUS: Email Marketing Roadmap
Need some directions on your path to email marketing greatness? Check out our free guide.
Get Yours Now
 Wrap-up
As you make your 2015 plans, remember these three important points.
Humanize your brand and make it more relatable.
Adjust your marketing strategy to be less about you and more about your policyholders.
And whenever possible, look to marketing automation as a way to help save you time while increasing the effectiveness of your efforts.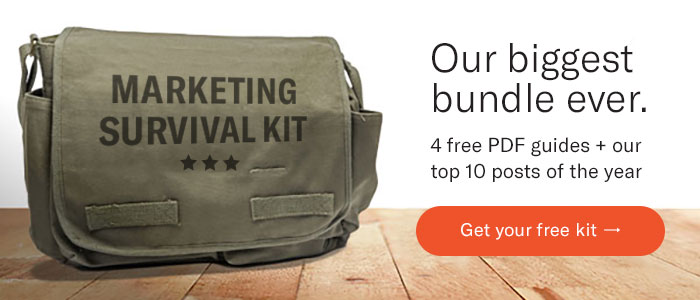 Almost There!
Get your marketing survival kit now.