Reach Drives Marketing Results
If you asked a group of business owners or professional marketers for their opinions on what makes a marketing campaign work, you'd likely hear a wide variety of answers. But if you reduced them down to their most basic elements, similarities would start to emerge. That's because, in its simplest form, marketing results are heavily influenced by two things: having the right message and getting it in front of the right people. In marketing lingo, 'getting your message in front of the right people' is simply called 'reach.'
OutboundEngine solves both messaging and reach for you. We've always focused on creating professional, engaging marketing messages, and our software is designed to automate delivery to your contacts via email, social media, and the web. Our goal is to design and deliver campaigns that grow your business and to do it with minimal effort on your part.
But there's one thing we've always relied on you to do yourself: keep your contacts updated. Unless you update OutboundEngine, we won't know who you recently met or who changed email addresses, and that means we can't get your messages to them. What's more, new contacts are your most engaged contacts, so the more you add, the better your campaigns perform. That's why you get regular reminders from us to add new contacts to your OutboundEngine account.
Well, we're happy to say that's about to change.
Announcing Contact Sync
Starting today, you'll be able to connect OutboundEngine to your email account with a new feature called Contact Sync. Just log into OutboundEngine and link your email account–it takes less than a minute. After that, we'll scan your email contacts every 10 days and pull any new or updated contacts into OutboundEngine. We'll also connect any additional data you may have about your contacts, including photos, so you have a rich contact record at your fingertips the next time that person responds to a campaign.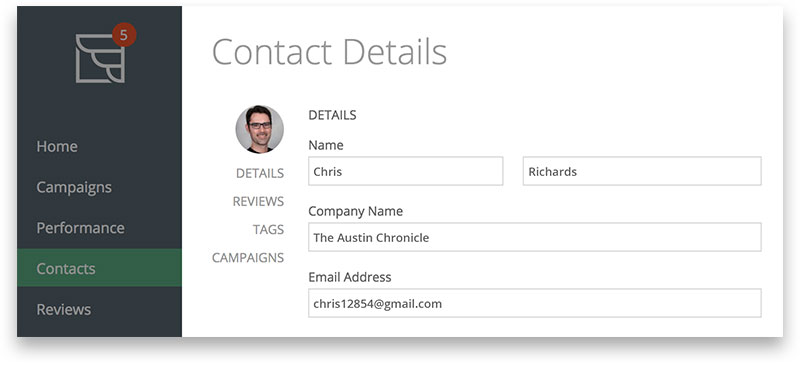 This feature is already available in your account. Simply log in, click on 'Contacts' in the left pane, then the "Add New Contacts" button and look for the new Contact Sync section. You can always contact the Customer Success team for help if you need it.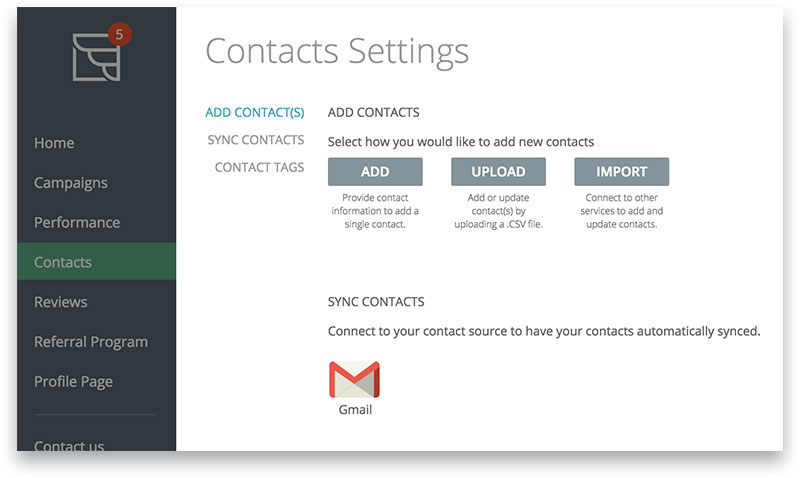 At launch, Contact Sync supports customers who use Gmail. We'll be adding other major email platforms to Contact Sync soon.
It's that simple. At OutboundEngine, we're in the business of doing things for you, so we automated the syncing of contacts from your email account. You'll spend less time managing CSV files full of contact data and talking to our Customer Success team (though we always love hearing from you!) and more time on what really matters. Try it out and let us know what you think!