We know how important it is to stay connected. As a small business owner, it's a necessity for your business to thrive. Communication is crucial to keeping your customers and finding new ones. Knowing this, we've been working hard on an exciting update for OutboundEngine customers.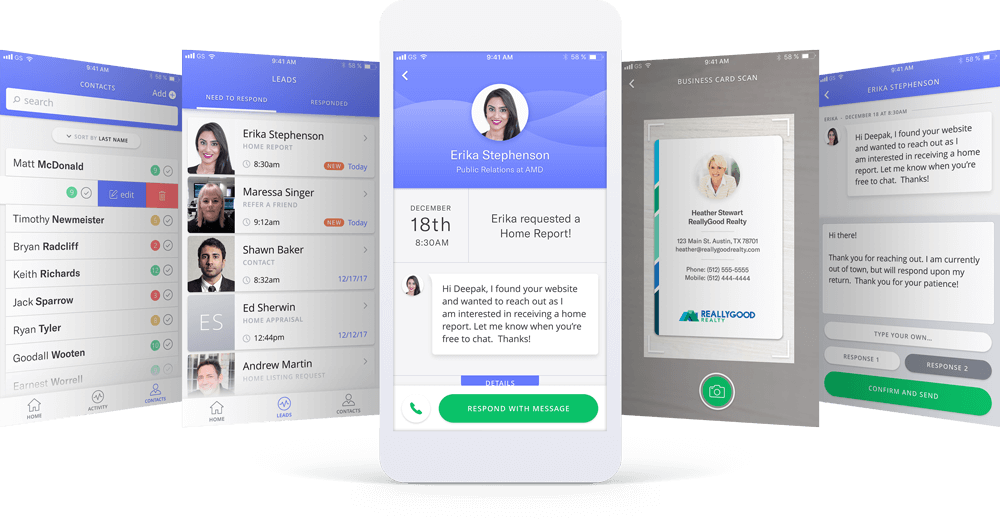 We are thrilled to announce that the OutboundEngine mobile app is available in both the Apple & Google Play app stores.
Our goal is to help solve some of the challenges that come with being a busy small business owner. Here's what you can expect from our mobile app:
1. See Leads Right Away
We know you don't have the luxury of sitting in one place all day, refreshing your inbox and replying to each message that comes in without distraction. Get notified the moment a customer or lead responds to your email or sends you a message.
2. Respond Faster
With our professionally written templates ready to go, you won't have to spend time wondering what to say to an interested lead. Use the templates as is or customize them as much as you'd like. Your custom templates can be saved and used again.
3. Grow Your Network
No need to worry about where you put a business card again. Use our business card scanner to quickly add new contacts when you meet people out and about. Just take a picture of their card and their information will be automatically uploaded to the app.
Never miss a thing
At the end of the day, we want to help you maximize your marketing results, no matter where you are. Our mobile app is always with you. Never miss an opportunity to nurture and grow your network with the OutboundEngine mobile app.
If you're an OutboundEngine customer, download the app here.
Not a customer yet? Check out our product and learn how done-for-you marketing can help your business grow.