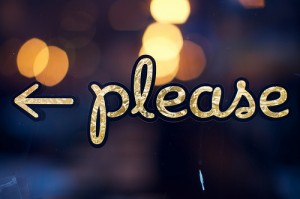 How well do your social media posts perform?  Are you getting the social media clicks from readers you had hoped for when you post something new to your audience after all that hard work?
If you're not sure, you're not alone.  While those sound like basic questions, figuring out the answers can be quite a challenge.
One thing is certain…you always need a call to action and getting it right can make a huge difference.  Here are few tips we found:
Create Urgency – Provide a specific time period to respond so they feel like they have to make a decision.
Use Numbers – Use real, concrete numbers to make the action obvious for the user.
Indicate a Specific Action – Tell them exactly what you want them to do and how to do it.
Use Images – Make your call to action look more interesting by using images of real people doing
Use Lots of Links – Don't let your design get in the way of making it obvious where to click.
Use Contrasting Colors – Your call to action must stand out and the best way is to use a contrasting color.
Pay Attention to Position – Your viewers' eyes gravitate to headings, images, and the center of the page.  Design your page to lead the viewer to your call to action and avoid placing your call to action too far down in the page or in a sidebar.
Extra Tip: Let someone else worry about it
You simply can't ignore social media marketing, but in case it's not your day job, check out OutboundEngine. We help small businesses market themselves by doing it for them. Through content, email and social media, we help SMBs build long-term value with their clients.
Thanks again to Dan Zarrella, the Social Media Scientist at HubSpot for the great call to action tips!