How often you're in front of your clients, and the quality of your brand identity, can literally make or break the success of your business.
We all know that keeping in touch with clients leads to retention, and an increase in word of mouth, but I want to talk about what your name means to your clients.  I want to talk about the amazing and wonderful world of brand identity.
Every interaction you or your company has with a client develops your brand's identity for better or for worse. When you send your client to a Facebook page with a blurry cover photo and an over-exposed shot of you from your last vacation, you're sending very clear messages. Without intending to, you could be telling them that looking professional isn't important to you or that you're behind the times.
Quality clients, the ones who come to you for good service and not the lowest rate, want to know that they are handing their business over to the best of the best. Everything with your name or business name attached to it could be the only impression of you a prospective client sees. This is why investing in your brand identity isn't a suggestion; it's necessary.
1: Web Presence
First impressions happen long before you have any knowledge that your potential client even exists. Whether they hear about you through their family member who hired you last year, or by searching through review sites like Yelp, you can bet that before your potential client ever picks up the phone to contact you, they're going to Google you.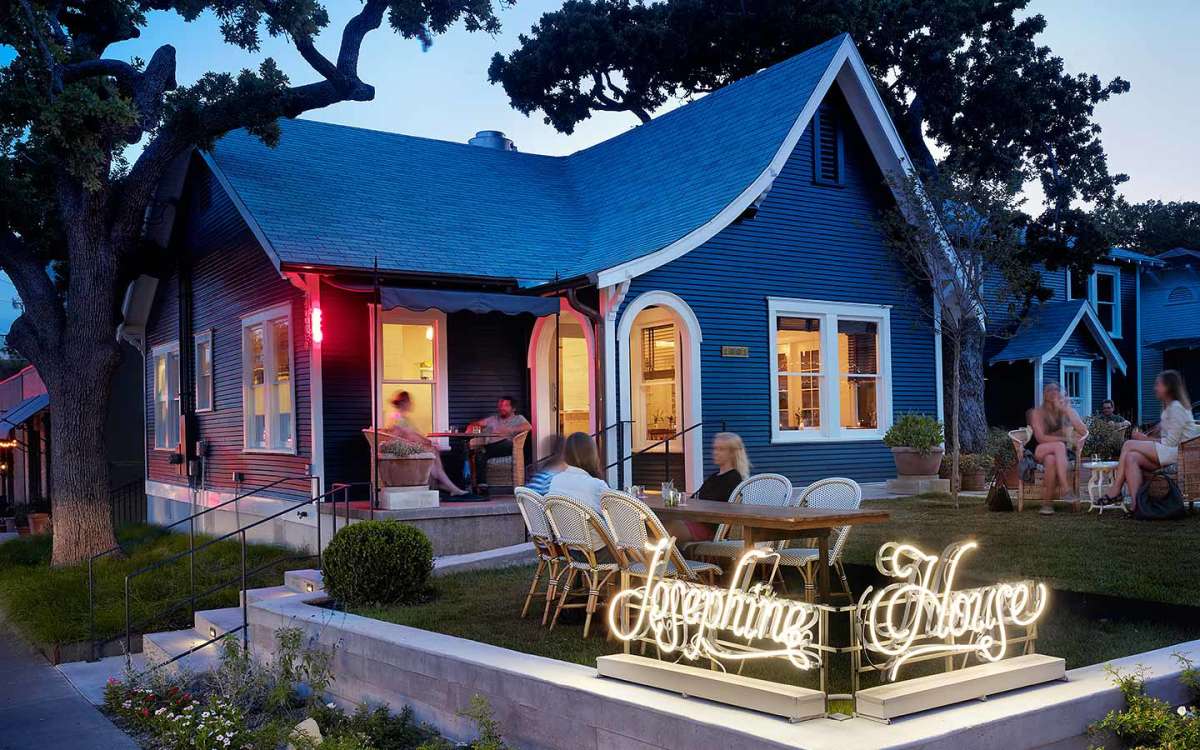 Think of this as the exterior of a restaurant. When you walk up to Josephine House in Austin, you are greeted with a warm, inviting, clean-looking, modern exterior. The atmosphere has surrounded you before you've even made it to the front step. You already have a sense of what your experience at the restaurant will be like, and you're excited to walk in.
Even the front door of a well-branded restaurant serves a very specific purpose. It is informative, is a direct representation of the brand of the restaurant, and it begs you to open the door and step into the restaurant.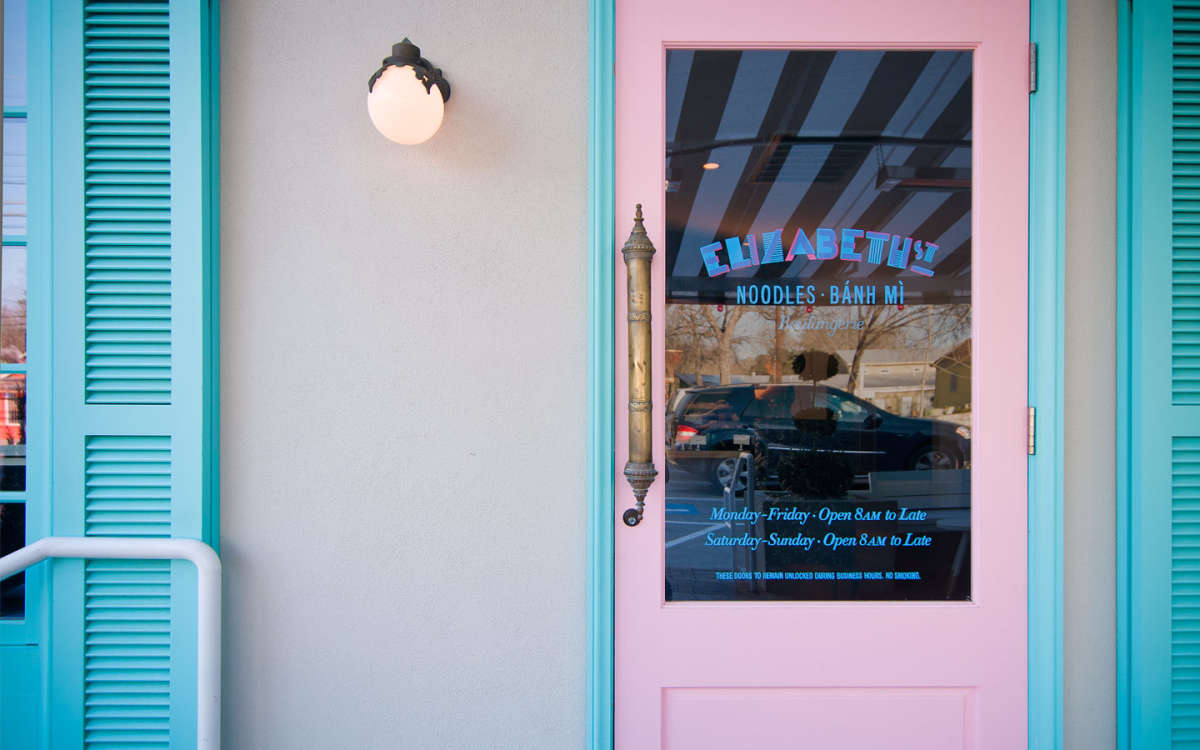 If you haven't already, take a second, open a new tab and Google the name of your business (or your name if you're a real estate agent or loan officer). Are the first five results representative of you? Think about that for a second. If those results were a physical front door, how would it look based on your results? If you were a prospect and you found those search results, would you want to open that door to communication?
Now write down the five things you want your brand to express about you. Those five things should be present in everything your name is attached to so that when a potential customer comes across you or your business, they are immediately impressed and compelled to work with you.
2: Headshots and Logo
Getting your name in front of the right audience is a top priority for businesses. I can't count the number of times a business owner has divulged to me the amount of money they spend monthly on SEO. I can also tell you that half of these women and men are paying sometimes thousands a month to have a website that has clearly been thrown together or made from a bland template.
SEO might generate clicks, but content and aesthetic are going to determine whether potential clients stay on the site or immediately click the back button to the search results page. Paying for SEO without also paying for a good website, logo, headshots and other marketing materials is like buying a mansion to serve grilled cheese and tomato soup.
Spending the money to invest in professional headshots, a website and a logo are crucial to clients not only having a positive first impression of you but also in remembering you.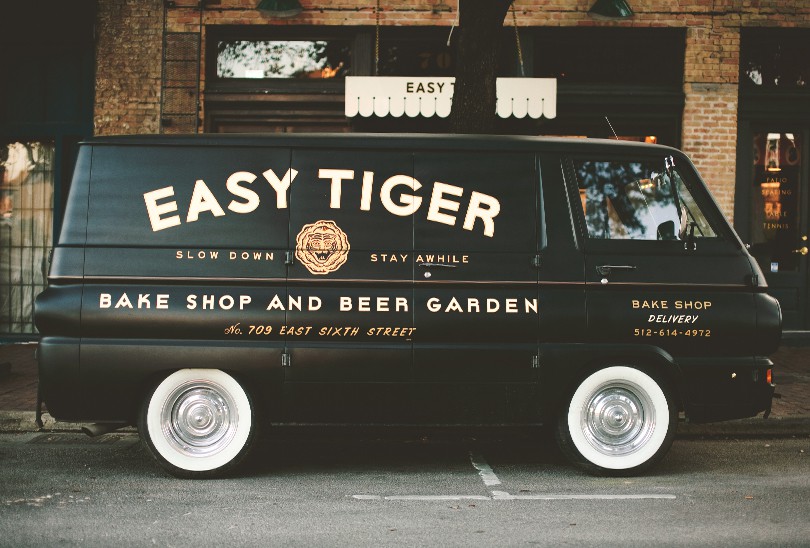 If you have a simple, striking logo you can bet people will remember it and recognize it when they see it again. The Easy Tiger logo, as well as its branding, is instantly recognizable here in Austin, and whether I see it on a T-shirt or it pops up on Yelp when I'm searching for lunch options, the smell of warm bread and coffee fills my mind until I cave and decide that a croissant is, in fact, a proper lunch.
The same is true of retention. Once a client has left the company of your firm handshake and warm smile, it's presumably up to them to remember you. Except that, really, it isn't. It's up to you.
All that's required on your end is a physical representation of your brand to find its way in front of your clients' eyes frequently enough to keep the spark of your first encounter alive.
Which brings us to my next point.
3: Consistency and Simplicity in Design
The reason that Easy Tiger's marketing materials are so recognizable is due to consistency: they never stray from their colors, font or awesome tiger images. Their menu, signage, website and marketing materials all feature the same design.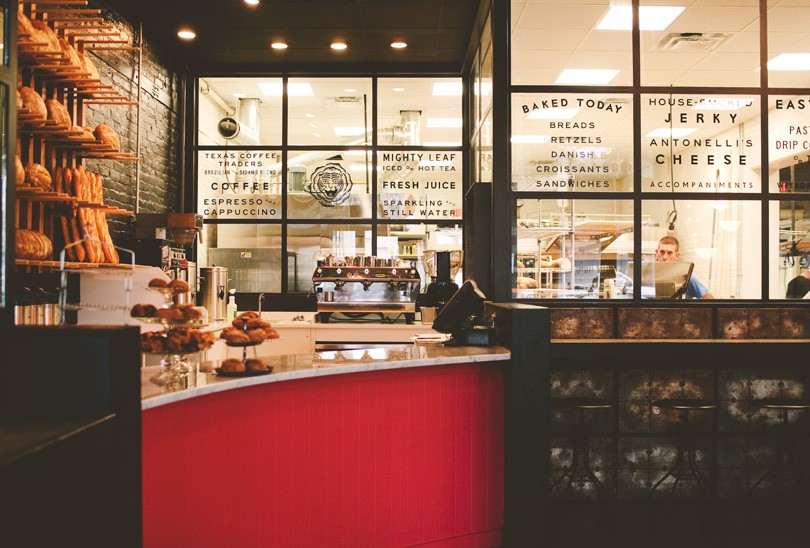 Most of our clients have two things in common: they have long sales cycles, and they rely on word of mouth. Because of this, they know the value of staying in front of their clients (which is clearly why they have chosen to work with us).
Every service we provide has a space for the client's headshot, logo and contact information, and every email is consistently sent out using the template the client has selected to represent them. Because of this, our customers have a consistent brand identity for their businesses. This helps our clients achieve an important goal: retention and increased word of mouth.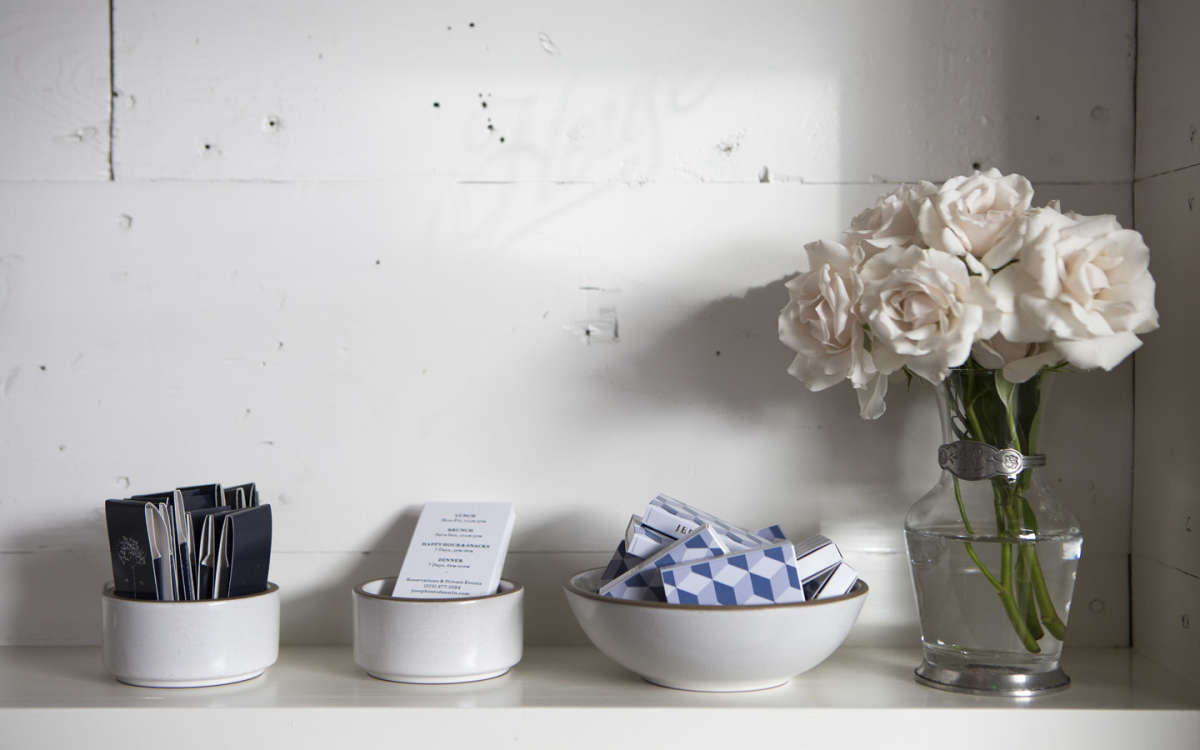 Nothing is fussy or over-complicated, consistency creates brand recognition and all necessary information is visible. How many of you have tried to find a phone number on a website and just given up after two or three minutes of searching? It's okay, I don't have that much patience either.
By consistently presenting yourself as helpful, accessible and professional, you're giving potential customers the opportunity to remember you and quickly find your contact information to pass on to friends.
An easy way to find a good branding agency is to look around. Pay attention to the design of restaurants and others in your industry. You can usually find out who did their branding by doing a quick Google search (for instance "Easy Tiger branding") and can contact them for rates. I recommend finding a few places to interview. Set a time to discuss your goals and pricing with the company. You'll know the right fit when you find them.
4: Marketing Materials
Now that you have a beautiful set of branding materials, it's time to put them to work. Remember that the entire goal of these materials is to become unforgettable, and the more you get them out there, the easier it is to reach that goal.
In the same way that restaurants put their names on to-go boxes, matches, and pens, businesses should go beyond their website with these tools. Social media pages, business cards, company vehicles, signage and even pens and matches, are good ways to spread brand awareness.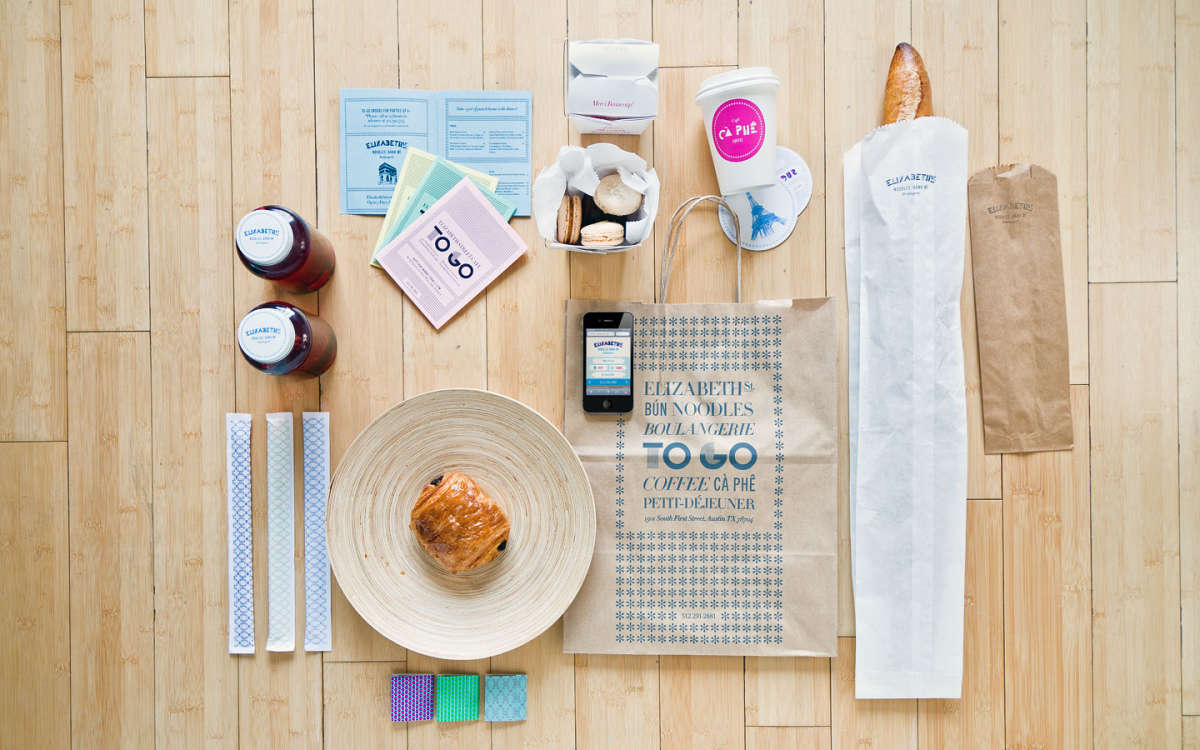 Elizabeth Street Cafe does an excellent job of accomplishing this. Their matchbooks don't even have their name on them, but the aesthetic of their brand is so apparent that every time I use them to light a candle at home I have a sudden craving for pho.
Why You Should Invest in Your Brand Identity
If you've made an impression, every time a client or prospective client sees your name or logo they will call to mind how you have represented yourself to them. Seeing your brand, again and again, means that that impression will stand the test of time with your client.
Plus, when someone gives two recommendations for someone in your field, if you are the one with the most professional and memorable looking brand, I'm betting you're the one that gets the deal.
The next time you're hungry on a Friday night and your friends are relying on you to set a plan into motion, instead of getting lost in 20 minutes of scrolling through Yelp for suggestions, put down your phone and write down the first five restaurants that pop into your head. Narrow it down from there, and you'll end up somewhere you'll know is memorable because you, yourself, remembered it. Likely because of the way they have branded themselves to you.
Image Credit