What do you need to know when making a marketing plan for your small business? While there are plenty of methods to choose from, the key is answering questions specific to your business.
However you choose to do it, there are certain aspects every effective marketing plan should include. Here are those key factors and some actionable advice.
Phase 1: Ask Yourself the Big Questions
Whether you're just starting out or been in business for years, you'll need to assess your current business standing before you create a marketing plan for a small business.
Who Are You & What Do You Do?
First, define your company and your products. Think of all your known strengths and weaknesses and write them down.
Next, list every possible business opportunity for your company or products. Then, write down any outside or internal challenges you anticipate. This will give you a birds-eye view of your business.
After that's done, you'll need to either write or revise your mission statement.
Think of your mission statement as your compass. Later on, when you select marketing tactics you can compare each strategy to it. As there are lots of marketing tactics out there, it helps to have some guidelines when making difficult decisions like where to focus your business efforts. If your mission statement and tactics align, add those tactics to your small business marketing plan.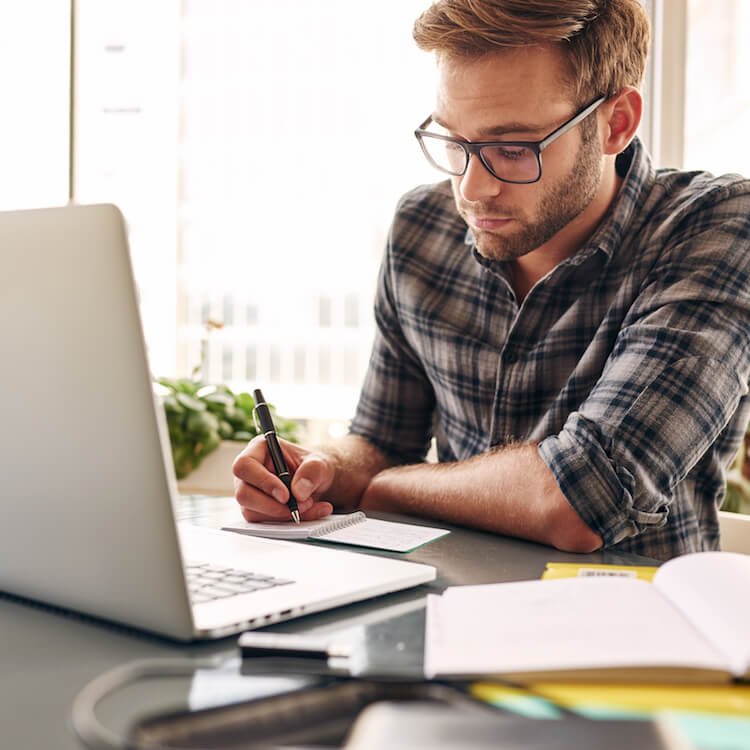 Who Are Your Customers?
If you haven't done so already, you need to take a deep dive into your target market. It's important to be as specific as possible, so your goal is to find out everything about this demographic.
Ask questions like these:
Where do they hang out online?
What are their general interests?
What goals do they have for themselves, both personal and professional?
Answer these and other relevant questions you come up with. The answers will give you a clear picture of who your marketing plan is targeting.
And no, not everyone can be your potential customer. That's why getting as specific as possible is so important. Everyone from ice cream shops to insurance brokers has unique business personalities they use to attract patrons.
Who is Your Competition?
Now it's time to evaluate your competitors.
Research the basics: What do they offer and how do they market it?
Compare their current strategies to yours: Are they doing something that can inspire the marketing plan for your small business?
Keep on eye on their marketing efforts over time: Do they inspire fresh ideas or help you see ways to tweak your strategy?
Bonus Tip: While you're checking out the competition, pay attention to how they price their services. How do yours compare? You might find some wiggle room to raise your rates while remaining competitive!
What Makes You Stand Out?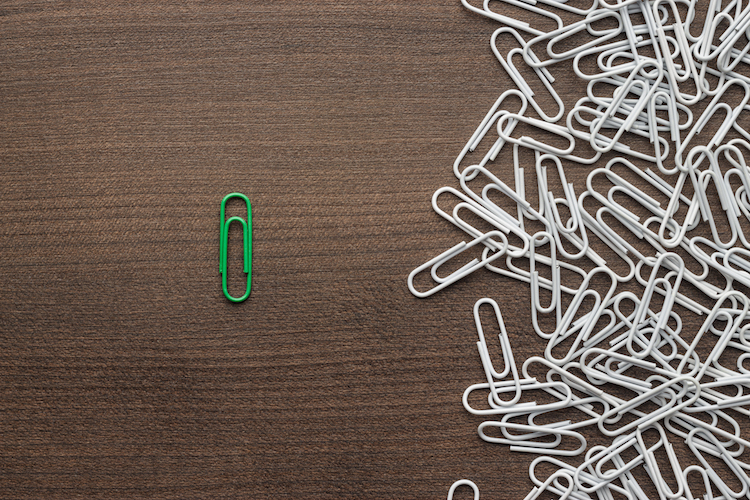 So far, you've laid out what your company does best and who you're trying to market to. You also know who your competitors are and how they market to their audience.
This is the time to figure out your unique selling proposition (USP).
If you aren't sure what that is, ask yourself two questions:
What makes you different?
Why would customers choose you over your competition?
Pick your strongest USP and write it down. It should be a theme that you weave throughout your brand plan and marketing materials, such as on your social pages and on your website.
Phase 2: Plan for Success
To ensure the marketing plan for your small business is a success, you need to establish business goals with deadlines. Make these goals as realistic and specific as possible for both the short and long term. Your marketing plan will support these goals.
Write down your goals. It will give you a way to measure the success of your marketing plan.
Then, consider your two most important assets: time and money.
Will your marketing budget be borrowed, funded, or self-financed? Can you commit full time to your marketing or do you need help, perhaps with an agency or software? Be very honest with yourself so you can set yourself up for success.
Remind yourself that it's better to consistently make baby steps towards your goal than to burn out after a few productive weeks.
Read this: Project Management Tips from an OutboundEngine Pro
Phase 3: Create an Effective Marketing Plan
Now it's time to create a marketing plan for a small business that actually works. There are key marketing channels tactics you can use in any industry. They include word of mouth, a website, and both paid and organic digital marketing on email and social media.
Word of mouth marketing is challenging to measure. But it's cheap and highly effective. And it can be used at any stage of your business.
A website in 2019 should be a no-brainer. How are your potential customers supposed to learn more about you if you don't have one?
Social media and email marketing are cost-effective ways to reach, engage, and build trust with customers over time.
Social advertising on Facebook and Instagram are easy ways to expand your brand awareness and find new customers outside of your network.
Include all of these channels areas in your marketing plan for a small business. Also, be sure to research and include some industry-specific strategies too.
For example, if you're a real estate agent you might want to consider hard copy business cards, postcards, and flyers. Wellness professionals, on the other hand, should prioritize partnerships with related local businesses (like spas, gyms, and salons) over creating printed materials when just starting out.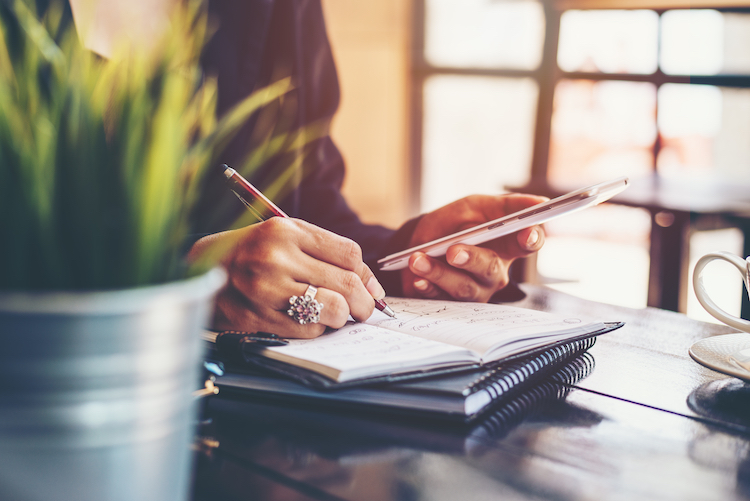 Measuring Progress
The next very important step is to determine how you will measure your progress. It's hard to know whether or not your strategies are working if you don't monitor performance. It's a bit more complicated than just looking at the sales numbers.
Here's where you should dig deeper:
Know how your customers found you and why they decided to work with you over your competitors.

Then you can reinvest in the marketing campaigns that work best.
Use this information to experiment with new tactics down the road.

Measure your marketing plan's effectiveness depending on your business goals.

For example, if you're just starting out, you might be more concerned with reach and getting your business name known.
If you're more established, you might be focused on converting the customers you're already attracting.
A marketing plan for a small business is hard to improve without a way to measure it. Track your progress at regular intervals. Learn from your mistakes as you go and double down on what actually works.
Create an Action List
Now it's time to make an action list.
Under each category (website, social media, etc.), list every action you need to take to get started. Then list every action you need to maintain each category. Things like regular updates and quarterly planning might make the list. You might need to do additional research too.
For example, if you're an independent financial advisor, your action list might look like this:
Action: Follow up with my existing network via email.

Get Started:

Create a customized email template with my logo, name, and contact information.
Draft a message.
Send a drafted message to Compliance for approval.
Notify advisors.
Set up an automated email campaign.

Maintain:

Schedule time to review campaign analytics. Make note of unopened emails.
Follow up with non-responders who opened the message but did not reply.
Block out time for the remaining quarters of the year to send another edited version of this campaign.
Breaking down these tasks into bite-size pieces will show you how much time is necessary for each one. It will also help you organize your marketing efforts to maximize their impact. When in doubt, attack the most attractive short-term solutions.
And there you have it! You've made your very own well-thought-out and highly researched marketing plan.
Final Thoughts
A marketing plan for a small business requires research, thought, and strategy. By following the steps above you will be sure to create an excellent jumping-off point.
Here are three things to keep in mind:
Have patience. All marketing plans require a little real-world trial-and-error to perfect.
Give special attention to existing customers. A loyal customer base can become a sustainable income source. Create messages that address their interests and reaffirms their trust in you.
Ask for (and actually use) customer feedback to make improvements. Customers like to feel heard. Asking for feedback and genuinely integrating it into your business shows you see them beyond a revenue stream.
No matter what you put in your marketing plan for your small business, remember that it's all about making genuine connections. Focus on your strengths and how they can help your customers, and you can't go wrong!
If you still feel overwhelmed with your marketing, OutboundEngine can take a lot of these tasks off your to-do list. From writing, creating, sending email campaigns to tracking open rates and interested leads, we have a team of marketing experts taking care of these important actions while you focus on building relationships and your business. Schedule a free demo and see what else we can do for you.