There's no such thing as a summer vacation for small business owners. Even when you're actually on vacation, certain aspects of your business have to continue in your absence. Online marketing is a prime example.
Let's look at how you can handle these five marketing must-dos whether you're on the beach or just short on time.
1. Data Cleaning and Email List Maintenance
New data should always be cleaned to prevent introducing inaccuracies and potential spam traps to your email list. But "clean today" doesn't mean "clean tomorrow."
Bonus Content: Snag a copy of our Email Marketing Roadmap
According to HubSpot, email data decays naturally at a rate of 22.5 percent each year. Personal accounts are abandoned, people switch jobs and get new work emails — whatever the case, previously clean data can get dirty in a hurry.
In addition to cleaning dirty data, there's also the matter of removing opt-outs and hard bounces. Promptly removing opt-outs is a matter of CAN-SPAM compliance, and removing hard bounces helps improve your deliverability rate and protect your sender reputation. Besides, why would you want to waste time and resources on dead-end leads?
Unfortunately, time and resources are often in short supply for the small business owner. Data cleaning, however, is a year-round concern. If you've found yourself in the middle of this conflict, marketing automation can provide a solution, giving you the best of both worlds — time and email integrity.
2. Email Marketing
Even if you manage to get away for a few weeks this summer, the world of email marketing never stops. Someone always needs your products and services, and if you want to stay top of mind for referrals and repeat business, even when you're relaxing on the balcony of your oceanfront condo, you have to keep the emails flowing.
One possible solution is to create and schedule your email campaigns ahead of time. But that means setting aside extra time in your already busy schedule, not to mention doing twice the work while also trying to plan for a much-needed vacation.
Perhaps a better solution is to have your email marketing campaigns automated. With marketing automation, you can have content written to your specifications and maintain a marketing schedule that not only keeps you top of mind but also establishes you as a thought leader in your industry.
And it's all done for you — content creation, mobile optimization, scheduling, sending and tracking — all with your voice and branding in mind. So you only have to be as involved as you want to be.
3. Social Media Marketing
Even on the best of days, finding time to gather interesting content for your social media audience is a chore. Add vacation time to the mix and it becomes tempting to put the social sharing on hold. But there's no need to hang a "Closed for Summer Vacation" sign on your Facebook wall just yet.
As with email, social media is something you can schedule ahead of time. But the same problems apply; you still have to find time to stockpile content and schedule it over the course of your upcoming vacation.
There's also a timeliness about social media that's less forgiving than that of email. Topics trend, peak and disappear quickly, and what's interesting today may not be appropriate tomorrow. A natural disaster or unfortunate event can quickly change the tone of the conversation. For example, an innocent post about swimming off the coast will play a little differently after a shark or alligator attack.
So setting it and forgetting it isn't always the best option. Sometimes, it's better to have someone looking out for you, someone who can handle content curation and scheduling while you focus your attention elsewhere. Social media marketing automation provides the solution, ensuring that your followers continue to receive timely, high-quality, network-appropriate content no matter your schedule.
4. Online Reviews
You may be on vacation, but disgruntled clients aren't going to wait for you to finish sipping that margarita before airing their grievances. Monitoring online reviews is a must-do for small business owners — 88 percent of consumers trust online reviews as much as personal recommendations. So whether you're tied up at the office again or relaxing poolside, you'd better have an ear listening to the online conversation surrounding your brand.
Luckily, marketing automation can do the legwork for you, monitoring your online reviews and sending notifications when an action is required. Some systems can even track the conversation surrounding competitors, giving you insight into what's working — and what isn't — in your industry.
5. Following Up With Clients
If there's one thing marketing automation can't do, it's follow up with your clients — at least not in a meaningful, personal way. But with everything else off your plate, you should have plenty of time to tackle this task yourself.
Providing a quick follow-up to the questions and concerns of prospects and clients is an essential building block of long-term relationships. It shows clients you care about their business and helps you earn their trust and respect.
And these days, following up means answering questions in writing and by phone, email and social media, not to mention responding to online reviews. The more time you can make available for follow-up, the better off your business will be.
Wrap-up
Online marketing never takes a break, even when you do. Luckily, there are ways to keep the train rolling while the engineer takes a much-needed vacation. So feel free to kick back, relax and leave the marketing automation to us!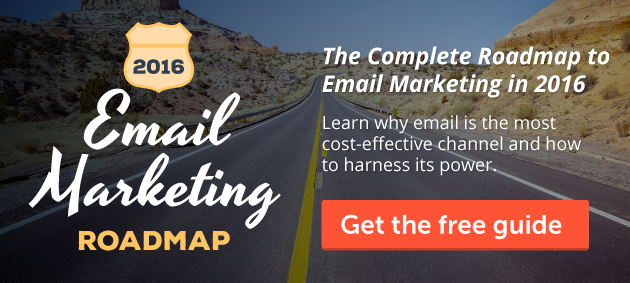 Almost There!
Give us a little inofrmation and get your eBook now.