As a growing startup headquartered Austin, Texas, also known as the Live Music Capital of the World, OutboundEngine has found a distinct way to celebrate our city and hardworking team. We've created a bi-annual concert series called "OutboundOutloud" that takes place on our in-office stage for employees and their friends and family.
What is OutboundOutloud?
Established in 2015 by former SVP of Finance and music enthusiast, Tom Sloss, OutboundOutloud has grown from a happy hour event to a favorite company tradition. It's a unique perk that celebrates our amazing Enginites and one that we hope shows potential employees that we work hard to bring special events to our employees. As Tom states, "It's way cooler than the typical social events put on by other startup companies."
"Bringing together art and friends with the intent to celebrate both often results in good things happening. OutboundOutloud is a unique event that allows us to do exactly that."
-Marc Pickren, CEO of OutboundEngine

How it all comes together
People Operations Manager, Meg White, starts planning for OutboundOutloud about a month in advance. She starts her research by looking at the bands who will be in town during SXSW or Austin City Limits Fest and watching videos of their live performances. Then it's a matter of figuring out schedules and getting the lineup confirmed.
We're lucky to say bands from all over the world have performed on our OutboundEngine stage. The most recent performances in March of 2019 marked our 10th OutboundOutloud with a lineup of Run River North (Los Angeles, CA), Seratones (Shreveport, LA), and Castlecomer (Sydney, Australia).
Once the lineup and date are set, the office transforms as conference rooms become green rooms for the bands, and the break room is cleared out to make space for dancing and front row stage access. In addition to a messy break room, Meg contributes a successful event to "knowing that everyone had fun, that the food was good, and the bands sounded amazing are what really matters!"
What our employees think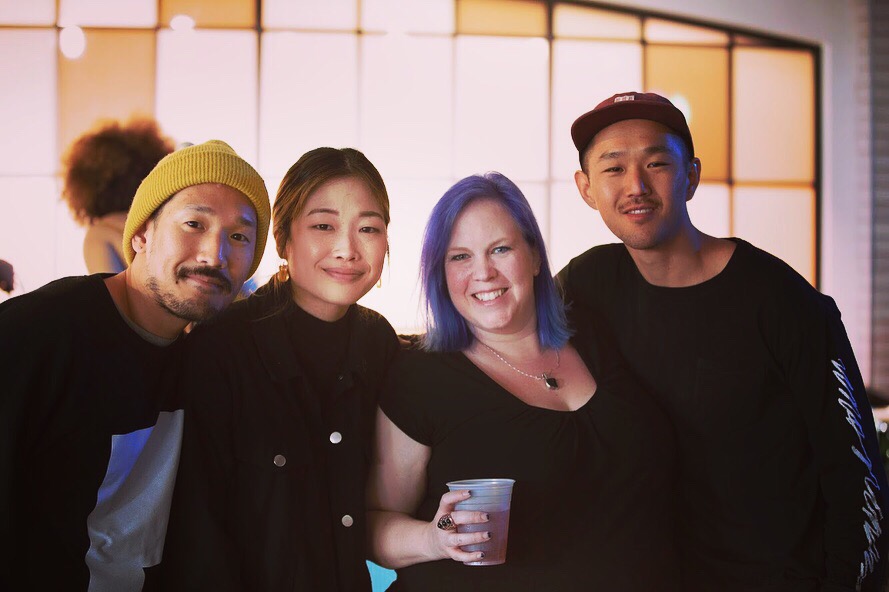 As Austin's growing tech scene continues to fuel a competitive and candidate-driven job market, it's more important than ever to have a strong and appealing company culture. We talked with a few employees to get their take on the most recent event:
"I loved OutboundOutloud! Between the live music, fresh-served beer and amazing catered lunch, it felt like we had our own VIP SXSW experience. I feel extremely grateful to work for a company that encourages us to cut loose and unwind with friends and colleagues in a safe and judgment-free zone."
-Shawn Slater, Junior Account Executive
"An event like OutboundOutloud is such a great opportunity for my family and friends to see how unique and forward-thinking my company's culture is. As a first-time attendee, I think back on the concert and not only feel valued but recognized for the hard work I do here. They even booked an international band from Australia – what other company rewards their employees like that?!"
-Kelsey Rand, Customer Success Representative
"What I like most about OutboundOutloud events is the opportunity to put work aside and get to know your fellow co-workers on a more personal level, throw back some tasty adult drinks, and jam out to music genres you might not normally listen to."
-John Black, Senior IT Manager
While OutboundOutloud might be one of our more high-profile company events, we try to highlight and show appreciation for our incredible team in many other ways. From professional development programs to our executive team's open door policy, we recognize that the best ideas and solutions can come from the frontline employees doing their jobs every day. Check out our current opportunities and see yourself #insideoutbound.