This year, OutboundEngine took home 3 gold medals and won 2nd place overall at the eighth annual Startup Games. As a result of our team's effort, we raised $12,000 for Austin Pets Alive! which was all the more reason to celebrate!
What is the Startup Games? Think team building, fun networking, and philanthropy all rolled up into one tournament-style competition. 18 local startups with less than 250 employees compete against one another in a series of events, such as dodgeball and trivia, to win the most grant money for their non-profit partner. Team Captain and People Operations Manager, Meg White, explains why OutboundEngine participates in Startup Games, "First, it's for charity! Second, for bragging rights! This is a team-building opportunity that can't be replicated. With 200 employees, it's sometimes hard to connect. There are people that met during the Startup Games from multiple departments that may not have met otherwise."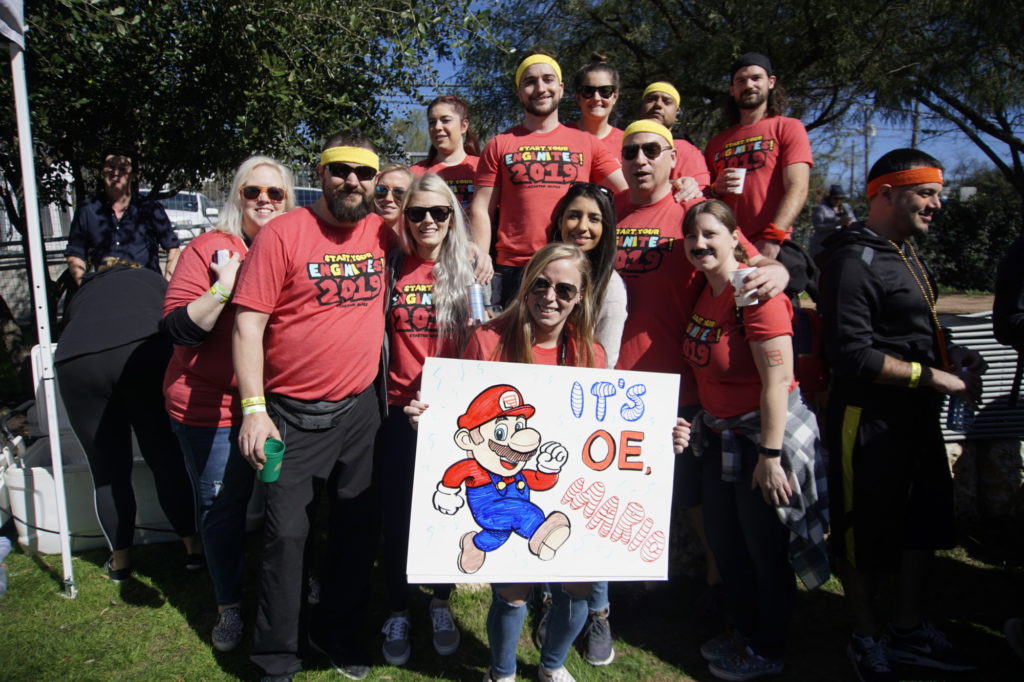 Since 2012, Startup Games Austin has helped raise over $60,000 as part of a larger initiative called the Social Impact Ecosystem where positive change is created through mission-driven events. James Nidetz, Accounting Manager at OutboundEngine, shared his experience as a first-time attendee, "My highlight was getting to socialize with newly made work friends and meet familiar faces around the office in a fun, unique team-based setting. It was also nice to see the participating companies' respective fervor materialize in the form of competition offered by the Startup Games."
It's a beautiful thing when passion and hard work collide with dedication, and OutboundEngine's zeal for success meant victories throughout the day in three classic events: Flip Cup, Beer Pong and Mario Kart 64. We caught up with a couple of gold medalists to get their take on the event:
"It's like riding a bicycle, some skills you just never forget. I also can't give enough credit to my teammate, Aaron Keyser, for all the game-winning [beer pong] shots!"
– Brandon Koletsky, Sales Operations Project Manager
"Getting to play alongside my fellow Enginites and win with the Flip Cup team was a blast! I got to know co-workers better and meet people from the other startups in a fun and lighthearted way."
– Ayrica Blystone, Office Assistant
Startup Games Austin has become an event many Enginites look forward to because it promotes social responsibility, collaboration, and good-hearted competition. Congratulations to our fellow finalists and all participating teams!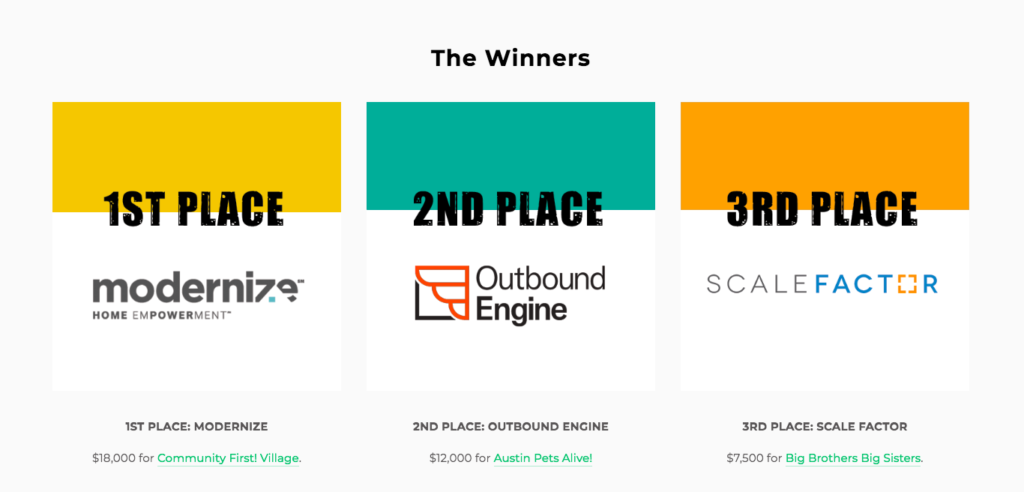 To watch more, check out OutboundEngine's Recap Video. Interested in joining the OutboundEngine team? You can find our career opportunities here.