OutboundEngine is excited to announce our expansion into more than 350+ business categories. This change will help more small businesses get the great marketing they deserve.
Meeting your customers where they are
Today's consumers look online for brands and businesses more than ever. They expect their hairstylist to have a Facebook page and to send promotional emails throughout the year. They read and research online reviews before making almost any purchase. In short, today's buyers are found online, and your business's reputation there is built and maintained on consistent communication. And if those buyers aren't hearing from you, you can be sure your competition is talking to them.
The truth is that this kind of outreach isn't easy to do in a high-quality and consistent way, especially for small business owners and entrepreneurs. You're already doing every job, from accounting to sales, that sometimes marketing can feel like something extra instead of something essential to your business.
As a result of the current consumer landscape and the way technology is becoming more and more ingrained in our everyday lives, it's crucial your business is reaching customers where they are—online.
Time, interest, and expertise
We believe we have a huge opportunity to help more small businesses maintain consistent, quality marketing content and strategies. Time, money, and expertise are frequently mentioned as challenges small businesses face. Now hundreds of new business categories can maintain and grow their business relationships through superb email and social content that makes you look great and stay top of mind.
Content like email and social ads need to be done well, but the time required to do so often means quality suffers. That's why we've taken the content creation off the hands of small business owners that want to spend their time talking with their clients and strategizing their business.
Value is key
Lastly, we want our small business customers to know they are getting great value. Marketing software ranges in price and effort required, but suffice to say, it's not always cheap and simple.
Here's a breakdown of how quickly each piece of marketing can add up: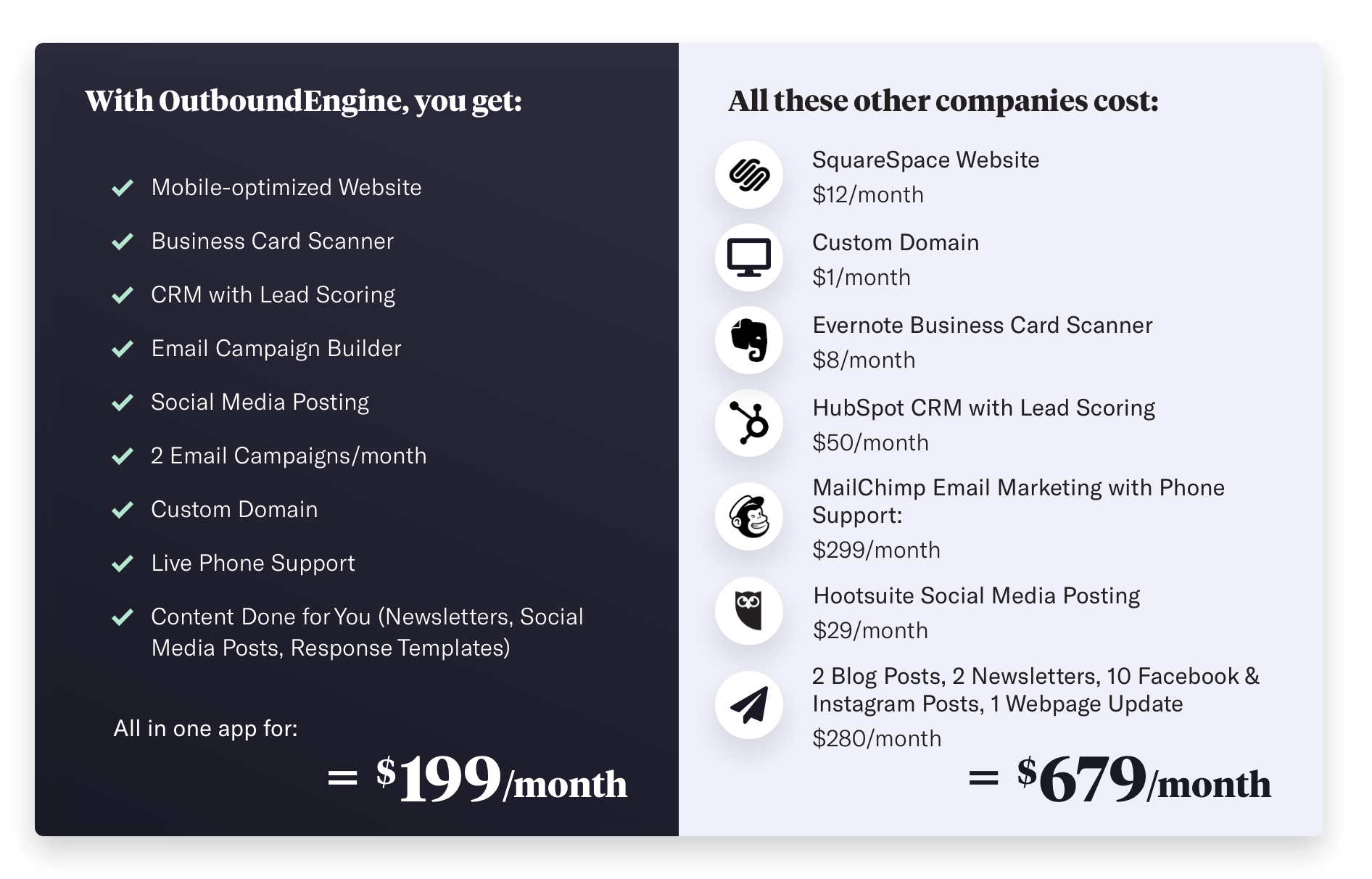 We've done the research and built our packages based on the results. We want our customers to know they're getting the most bang for their buck from software they can easily use.
We believe all businesses deserve great marketing. Expanding into more than 350 business categories means quality marketing in the hands of more businesses who need it. This will get top-notch marketing into the hands of small businesses in a variety of industries, from event planning to restaurants to pet care. This expansion solves the problem that many business owners face—the time, interest and budget to access quality marketing tools and software.
We now serve more than 350 business categories. See how we can help you attract new customers and nurture your existing ones through the easiest marketing platform for small businesses.