Part of our objective at OutboundEngine is to create opportunities for engagement based on allowing you to consistently deliver valuable information, tips, and resources. But, more importantly, we do this to help you understand who's engaging and ready for a follow-up from you, so you can have a great conversation and potential business opportunity.
Hi! My name is Ryan Pollack and I'm a Product Manager at OutboundEngine. As part of this objective, I want to tell you about some new features we've recently launched to help you stay in touch with the highest-potential contacts in your network.
It's more important than ever before to stay top of mind with your clients in a world full of distractions. We've made it easier than ever to know when you should be following up with people and make sure you say the right thing to them at the right time.
Know When to Reach Out
Ever missed a business opportunity because you just forgot to get back with someone or didn't proactively reach out?
Regular users of our mobile app are always aware when someone wants their business. We notify you when someone uses your OutboundEngine Website to request information or to discuss business.
Starting today, the mobile app will also notify you after we've updated your list of most engaged contacts. Now you can review this list, allowing you to focus your attention on who needs a follow up. You save time by focusing on the right conversations.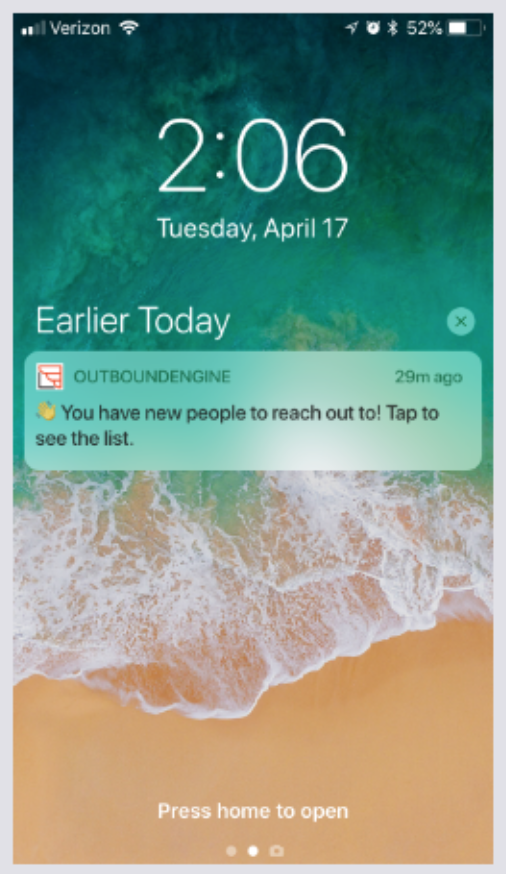 Our contact scoring algorithm has always made it easy to see whom you should be reaching out to. With our new push notifications, you don't have to remember to follow up with Jane or to reach out to Bill. We remind you to take action.
It's all available from the mobile app. If you haven't already, download it today for iOS or Android.
Follow Up with Clients – At the Right Time
Let's talk about reaching out. Mobile app users can already email their clients without leaving the app, but many of our customers prefer the larger display and full keyboard available on a desktop or laptop computer.
That's why today, we're also announcing the ability to email your contacts directly from our web app. All the information is right there when you're sending that proactive outreach or "just staying in touch" email.
Just like the mobile app, you can use our professionally written response templates. If you would prefer, you can also customize your own and save it for future use. For any custom templates saved on the mobile app, you will also see these appear in the web app.
But don't worry about remembering to log in. All you have to do is check your inbox for the 'Campaign Overview' emails you receive after every campaign. These emails contain a list of contacts from your network that have consistently engaged and could use a follow up.
If you're on a desktop or laptop, clicking Follow Up will start an email to the client: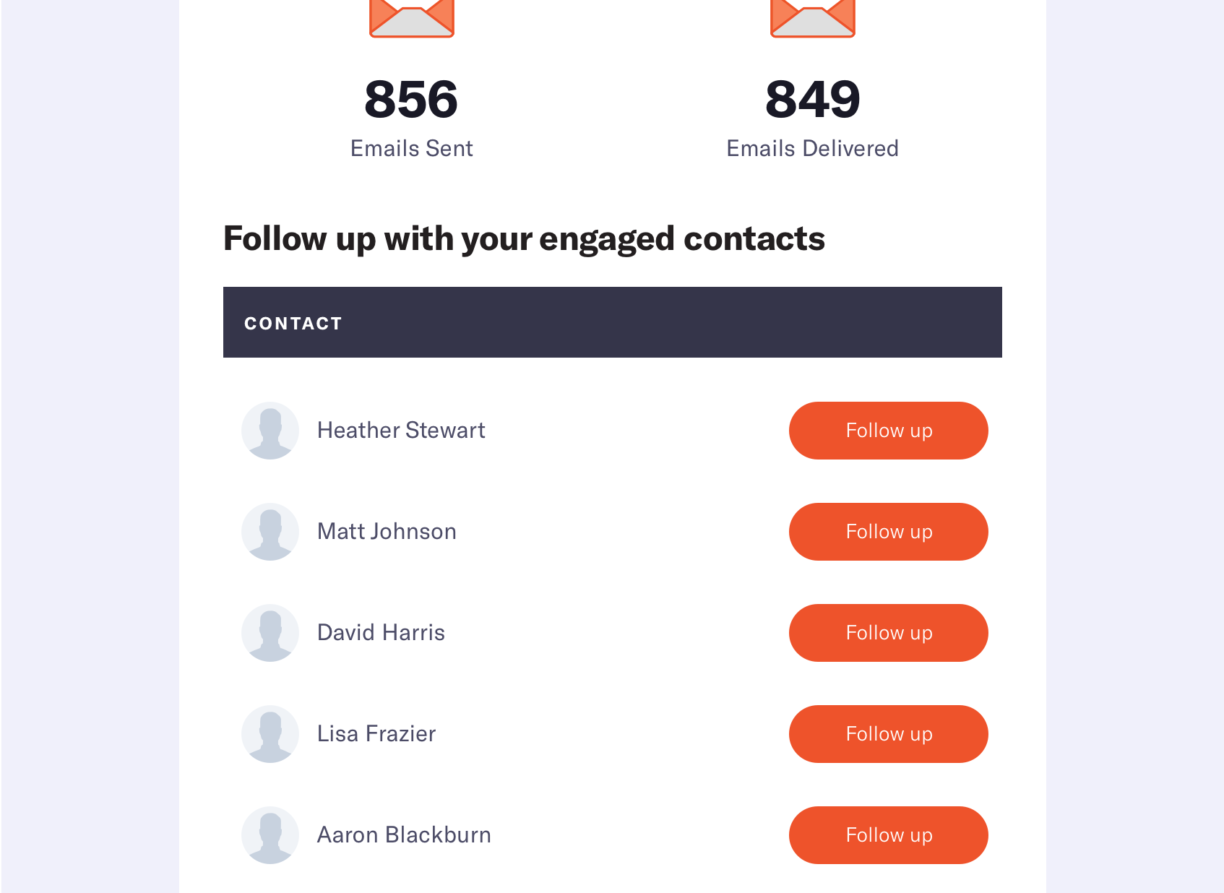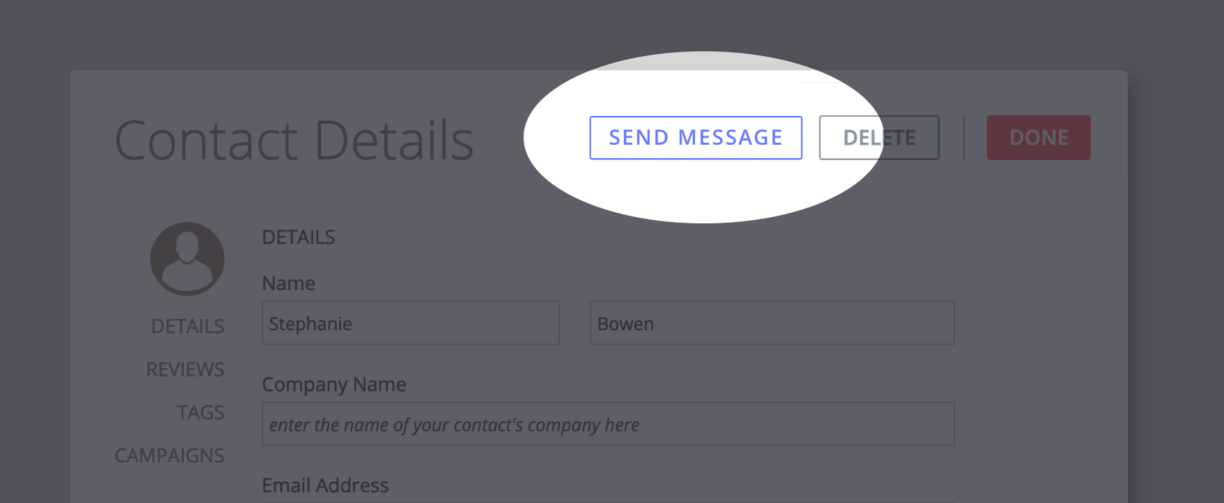 Ready to start more conversations?
Staying in touch with your clients has never been more important to uncovering opportunities for referrals or repeat business. It only happens when you consistently stay top of mind, deliver relevant value, and follow up with the highest-potential prospects from within your network.
With today's release, you will have more information about who's engaging with your newsletters, so you can prioritize your follow up and have a better conversation. You will have easier tools to respond from any device, whether you're at home or out on the go. And you'll have more confidence than ever that you're staying top of mind and never missing an opportunity.
Whether on your phone or from your laptop, OutboundEngine helps you keep in touch with your clients from anywhere in the world.