But It Keeps You Top-of-Mind with Customers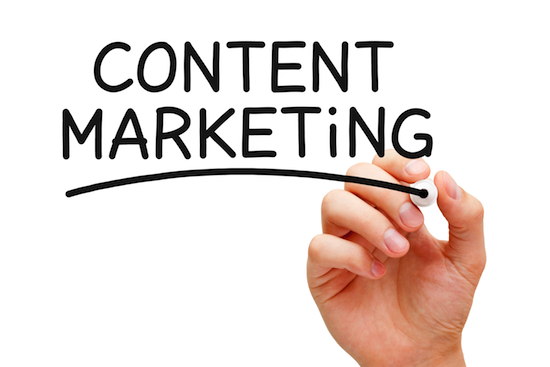 So you're a small business owner and pay a monthly fee to a DIY email newsletter service. That's great! You're smart and realize that staying top-of-mind with your clients and prospects is the key to repeat business. Now it's time to send out that email newsletter. With a DIY tool, the templates are awesome, and you can customize everything to fit you and your brand. But there's one piece missing…what on earth are you going to write about?
Write about what people want to read.
Let's say you're a loan originator. Thinking about sending mortgage rates? Possibly showing off your new listings? Forget it. Those emails are overdone, under-read, and are only what you care about, not them. It's 2013 and very easy to send your email to a spam folder or hide your posts on Facebook. With the world now numb to this sort of "marketing," your content has to be relevant to your audience, compelling enough for them to open and read, and most important of all, value added (aka no sales pitch). Believe me when I say that it's tough. Really tough.
Creating good content is hard for everyone.
The good news is that you're not alone. As a matter of fact, the number one challenge in 2013 for email marketers is to "create relevant and compelling content that will really draw in recipients." This challenge isn't just limited to professionals without email marketing experience either.
That being said, when you sit down to write that newsletter to your email list, it's important to be fully aware that what you send to those people will impact how they view your business. What kind of message do you want to be sending them? One that benefits them in the short term with fun advice, tip/tricks and make you look like an awesome source of information? Or one that continues to blast them with messages they don't want to hear? Customers do take notice to what you send to them and it's important that you're sending the right message.
Numbers don't lie.
There's actually a fair amount of research backing this too:
61% of consumers say they feel better about a company that delivers custom content, they are also more likely to buy from that company.

78% of consumers believe that companies providing custom content are interested in building good relationships.

Interesting content is a top 3 reason people follow brands on social media.

90% of consumers find custom content useful.
Trust me, when someone is ready to do business with you, emails will help keep you top-of-mind with your audience. The question is how much of your brand identity do you want to risk alienating using your DIY marketing tool to send out annoying content. Or, would you rather get it done right the first time and have a professional do the content marketing for you?