Busy real estate agents spend a lot of time on the go. Driving to client meetings, holding open houses, attending closings and more take up a lot of your time. To that end, countless apps exist to help make the most of every hour in the day. We've narrowed down the field to a handful of time-saving apps that will help real estate agents be more productive both on the job and in your time away from the office.
1. Enhance Your Photography
Taking professional photos of your listings can make or break a sale. Sometimes your go-to photographer isn't available, and you've got to come up with a plan B. Check out the VSCO app. A favorite of many photographers, it's known for having tons of manual filters and preset settings. Basically, it's great whether you want to experiment with your photos or apply a quick filter and be done.
Pro Tip: Use the on-screen leveling guide and get those architectural details to stand out in your listing.
2. Get a Hand Around the House
Spending your weekends at showings and open houses makes it hard to take care of your household chores. Whether it's fixing a leaky faucet or putting up the shelves you bought three weeks ago, TaskRabbit can help you finally cross those items off your list.
This app helps match you up with a qualified and vetted Tasker that you select based on an hourly rate. If you're wondering how these people get chosen as Taskers, they all undergo background and identity checks. In addition, TaskRabbit insures every task for up to $1 million in property damage and is available in cities from coast to coast.
3. Stay in the Know
When you have a few minutes between meetings or while waiting for an appointment, you probably scroll through the news and find articles you want to read but don't have time at the moment. Sound familiar? Then this handy time-saving app is just for you. Pocket allows you to save articles, videos, and recipes you find when browsing the internet or reading Twitter and come back to them with you have time to read.
Pro Tip: Access saved in your Pocket without needing wifi. Perfect for reading while traveling or during a flight!
4. Improve Work/Life Balance
Being a real estate agent means you don't work on a 9-5, Monday through Friday schedule. A busy and unconventional schedule means your personal and work life can start to feel backed up. Whether it's a trip that needs to get booked, or that you can't seem to find a calendaring system that works for you, Zirtual can help you find a virtual assistant. Virtual Assistants, or VAs, are all detail-oriented and highly trained individuals who undergo a multi-step vetting process to ensure they meet the Zirtual standards.
5. Keep Your Files Organized
Depending on where your client meetings take place, you may not always have access to typical office equipment. The Dropbox app allows you to access all of your files—photos, spreadsheets, videos, etc., from any device. You can also control edit access, ensuring that files you share can't be accidentally changed. Even better, you can share files with anyone, even if they don't use Dropbox.
Pro Tip: This is an excellent way to share those large files that you have trouble sending via email.
6. Send a Thank You
It's hard to beat a hand-written thank you note. Your clients will be touched that you took the time to personally send them a message after your business has effectively completed. However, this seemingly simple gesture can be more time consuming than it appears. Do you have cards, envelopes, and stamps? If you don't have the necessary supplies at hand, the once easy thank you card starts looking like a major pain.
The time-saving app Felt wants to bridge the gap. Felt offers countless design options, including using your own photos, handwriting a message or drawing a doodle. Then they'll seal it, stamp it, and send it. Voila!
7. Automate Your Marketing
Writing and sending email newsletters, posting content on social media, gathering referrals, and tracking engagement are just a few pieces that go into a complete marketing strategy.
OutboundEngine saves time by doing all of these tasks and more for your business. It helps busy real estate agents save time and keeps their names top of mind with their networks. See how OutboundEngine can help you by scheduling your free demo.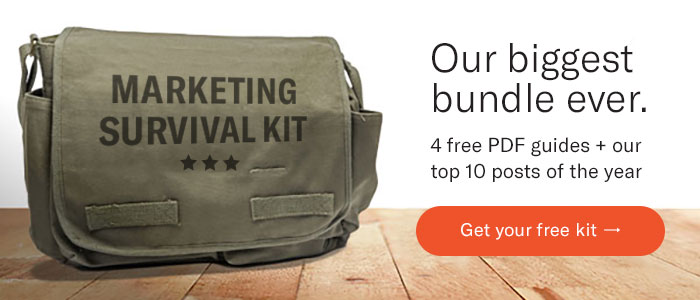 Almost There!
Get your marketing survival kit now.