For the financial advisor, customer relationships are everything. You live or die by the size and quality of your network. But that network can take years to build, and if you're down on your luck or just starting out, time may not be a luxury you can afford. Luckily, there's a way to streamline the relationship-building process.
Social Media Marketing
With securities regulations and compliance policies looming, the idea of taking a leap onto the ol' social media bandwagon may not seem that inviting. But what you may not know is that 81 percent of financial advisors are already using social media for business, and 79 percent have acquired new clients through social networking.
Despite the red tape, social media provides a huge opportunity for financial advisors. Not only does it put your existing database to work, allowing you to nurture relationships and generate repeat and referral business, but it also gives you unprecedented insight into the day-to-day lives of your customers. And when you're keeping up with the Joneses in real time and tracking key life events, you're in a much better position to serve their best interests.
To get the most out of social media marketing, both in terms of customer retention and acquisition, you have to observe a few best practices. Here are five that every financial advisor should know.
1. Don't Try to Fake It
Do your homework, and brush up on general social media etiquette. Learn the pros and cons of each network as they relate to your business, and get a feel for how other businesses and your customers are actually using them.
According to a survey by Putnam Investments, financial advisors favor:
LinkedIn for improving their referral network (65 percent) and connecting with peers (59 percent).
Facebook for nurturing client relationships (65 percent) and building brand identity (57 percent).
Twitter for expanding professional knowledge (51 percent) and positioning themselves as thought leaders (51 percent).
The takeaway? Each social network has its own distinct language and identity, which is important to understand if you wish to communicate effectively.
While you're doing your homework, consult the Securities and Exchange Commission (SEC) and Financial Industry Regulatory Authority (FINRA) to ensure your social media postings are in full compliance. Here are the relevant notices:
SEC Risk Alert: Investment Advisor Use of Social Media
FINRA 10-06: Guidance on Blogs and Social Networking Websites
FINRA 11-39: Guidance on Social Networking Websites and Business Communication
2. Don't Give Advice
Every post you make is going out to a large, public audience, so specific investment advice is off the table. There's no way to ensure that your advice will be suitable — legally — to everyone who reads the post. It's just too risky.
But social media is the perfect tool for establishing yourself as an industry expert and thought leader. Flex your intellectual muscles by providing general knowledge-based content and giving expert insight. This keeps you top of mind and ensures your followers will turn to you when it's time for some personal, one-on-one advice.
3. Don't Advertise
Use social media to socialize, not advertise. Instead of reminding people what you do every five minutes, focus on creating and sharing interesting content that will add value to their lives. Keep your content relevant, but don't be afraid to get creative. Case studies and white papers have their place, but mix things up with more visual content like infographics or even video.
Bonus Tip: Avoid paid ads. Some social media ads display profile followers and likes. This ventures a little too close to testimonials, which the SEC strictly prohibits.
4. Don't Be a Robot
If you've spent any amount of time on social media, you've probably encountered a spambot or two. Some of them appear real enough at first, but stick around and you'll be exposed to a lot of generic babble and spam links that have little to do with the conversation they've interrupted.
Then there's the set-it-and-forget-it guy. He's a real person but you wouldn't know it by his postings. He wanted to do social media right, so he got an app and let it go at that. Every day, like clockwork, his posts are pushed out. It's boring and mechanical — as if his humanity has been stripped away entirely.
When you're already competing with robo-advisors, the last thing you want to do is get mistaken for a robot. Instead, focus on humanizing your brand. Show some personality, make genuine connections and try to learn from your audience. Engage, build rapport, encourage trust and loyalty. That's what social media should be all about.
Bonus Tip: Just to clarify, apps aren't the bad guys here. The right app can take your game to the next level, but if you rely too heavily on generic templates, you will lose touch with your audience. Make sure they know there's a real person behind the postings.
5. Don't Leave Anything to Chance
Things can change in a heartbeat when it comes to social media, so stay attentive. Be sure to:
Track your social campaigns to learn what's working and what isn't. This enables you to adjust your strategy over time and improve your results.
Monitor your social channels. This not only allows you to stay in the conversation, but it also lets you keep an eye on potential compliance issues.
Speaking of compliance, the SEC would like you to keep detailed and readily accessible records of your social media communications going back at least five years. Luckily, it's getting easier to access and download your data for prosperity. Here's how:
On Facebook, go to your user settings.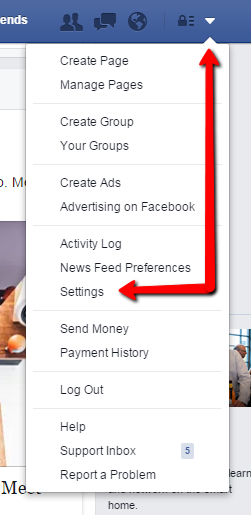 Click to download a copy of your Facebook data.

And then start your archive.


It's that simple.
On Twitter, you can request your archive from your account settings page.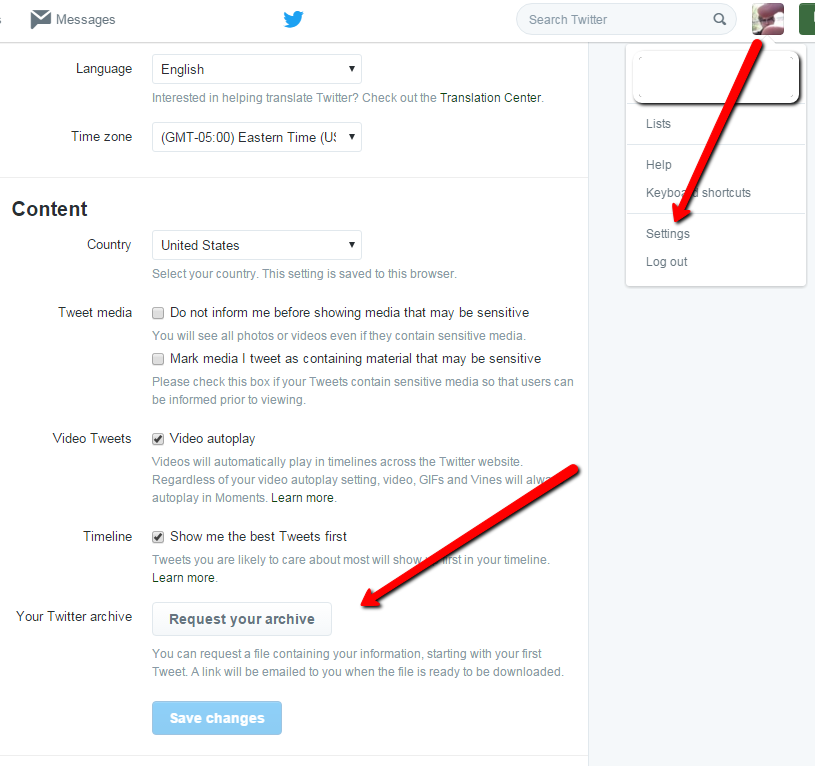 To download your data from LinkedIn, first, click your profile photo to bring up your account settings. Then click to manage your privacy and settings.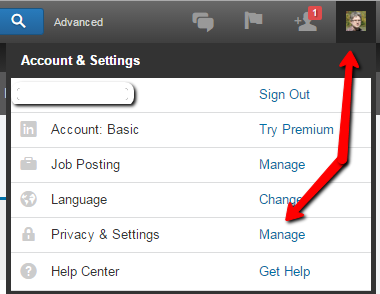 Once you're in, click the account tab near the bottom of the page and request an archive of your data.

And there you have it!
Wrap-up
Don't get caught up in the red tape. Social media marketing can be a godsend for all struggling, up-and-coming and successful financial advisors alike. You just have to learn to do things by the book.
If learning the ins and outs of social media rules and regulations isn't your cup of tea, don't be afraid to ask for help. We're always happy to lend a hand!

Almost There!
Enter your information to download the guide.