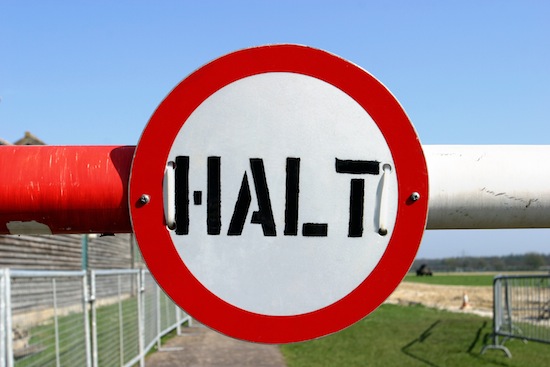 There's a chance that you've been pegged as sending email marketing junk mail, even if you have the best of intentions with your communications. Email marketing, while no easy task, is a necessity to stay in touch with our business colleagues, our ever-growing list of prospects, and most importantly, our current clients and customers. Email is the most common communication channel for business professionals today and it's important to avoid some common junk words and phrases that might hurt you in the long run.
Creating professional and impactful email marketing involves crafting the perfect attention-grabbing subject line, choosing just the right images, and editing/re-editing concise and relevant content. No easy task!
After all that hard work, no one wants their email to get caught up in a SPAM filter or relegated to the Junk folder.  SPAM filters are turned up higher than ever before.  Email clients are trying to help filter as much as possible.
Since most of use Microsoft Office, I thought it would be helpful to have a list of words or phrases that Microsoft's Junk Filter looks for when sorting out the SPAM messages.
Junk Words & Phrases That Will Get You Listed As SPAM

In Your Email Address, You'll Go To The SPAM Folder If…

Who is Receiving Your Emails? You'll Be SPAM When…
You'll Go To The SPAM Folder If Your Email Subject Line Contains…
"advertisement"
"$$"
"!" AND "$"
"!" AND "free"
To The SPAM Box, If Your Email Body Text Contains…
"money back"
"cards accepted"
"removal instructions"
"extra income"
"000″ 
"!!" AND Body contains "$"
"Dear friend"
"for free?"
"for free!"
"Guarantee" AND "satisfaction" OR "absolute"
"more info" AND "visit" AND "$"
"SPECIAL PROMOTION"
"one-time mail"
"order today"
"order now!"
"money-back guarantee"
"100% satisfied"
"mlm"
"@mlm"
"///////////////"
"check or money order"
Be sure to check out this list before you hit send on your next email blast to your prospects and customers. And if you need any assistance, we're here to help you with the heavy lifting.
[wpx_bannerize random="1″ numbers="1″ category="generic_bottom_ads"]