See our updated post on Marketing Ideas for Insurance Agents for 2019 here.
If you're looking for marketing ideas for insurance agents, you've come to the right place. With the New Year right around the corner, now's the time to wipe the slate clean and start over with a new and improved marketing strategy that uses the trends of tomorrow to enhance the successful strategies already in place.
If there's one thing that hasn't changed as we look toward 2016, it's that the insurance business is still about building and maintaining solid relationships and providing value to policyholders. But just because the end target hasn't changed doesn't mean you can't add a few new tools to your marketing arsenal.
Here are eight marketing ideas for insurance agents to add to their 2016 repertoire:
1. Clean Up Your Database
Inaccurate data can kill a marketing campaign dead in its tracks. Bad data wastes time, effort and money, and it only increases bounce rates, spam reports and unsubscribes — all things you want to avoid. Too many spam reports and unsubscribe requests can raise a red flag with your email service provider, possibly resulting in account suspension.
Clean data isn't just essential for email deliverability; it also plays a major role in list segmentation, which in turn affects your marketing efforts on social media. If you want to expand your reach in a targeted fashion, you have to keep your data clean. Take the time to update your list regularly and remove any bad data and unsubscribe requests.
Bonus Content: Everything you should know about the state of social media.
2. Spend Some Money on Facebook Advertising
Everyone's on Facebook, and it shows. Their average numbers are astounding:
1.49 billion monthly active users
968 million daily active users
Obviously, the content you post and share isn't going to reach everyone. It's not even going to reach all of your policyholders, thanks to Facebook's algorithm. But that doesn't mean you can't take a shortcut or two to expand your reach.
If you haven't tried Facebook Ads yet, make it a resolution for 2016. Facebook makes it easy, guiding you through the setup process and helping you target your ad according to location, demographics, interests, behaviors, and connections. With clean data at your disposal, you could run a low-cost advertising campaign (we're talking as little as $5) that will expand your reach dramatically.
In fact, the folks over at Buffer did an interesting experiment to see what $5 a day would get them. In terms of boosted posts, they were able to snag 750 additional views for just five bucks. If you're not familiar with boosting Facebook posts, it's a simple way to get your posts higher in your audience's news feeds. The better visibility is intended to increase interaction and earn you a more consistent place in your clients' news feeds.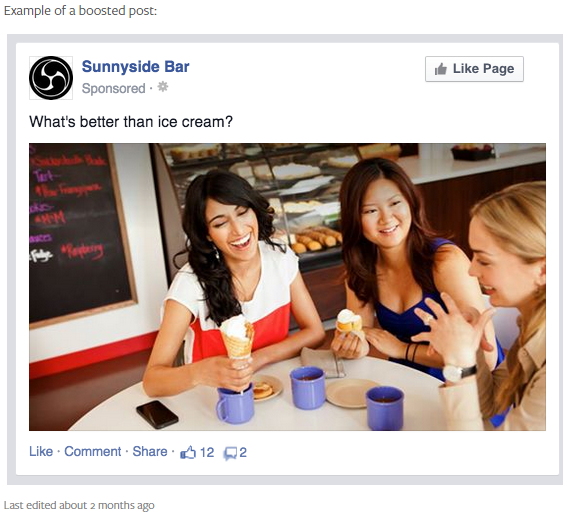 3. Use Social Media to Connect With Millennials
Here are some interesting stats for you. Over 70 percent of insurance agents use referrals and social media to as prime avenues for attracting leads from millennials, yet only 30 percent of agents actually engage with clients on social media, and fewer still use it to generate referrals.
Want more numbers? When purchasing an insurance policy, 50 percent of millennials — some 92 million born between 1980 and 2000, making it the fastest growing generation of consumers — turn to friends and family for referrals. And many of these conversations take place online over social media.
Ninety-three percent of B2C marketers are using social media content, so why is there a communication breakdown? Unfortunately a lot of businesses, whether insurance or otherwise, see their social media audience as little more than a sounding board. These businesses don't really interact, they just blurt out ideas and post thinly veiled advertisements. As a result, they end up losing the interest of their followers.
This type of marketing is unappealing to millennials, who prefer a more intimate connection. Really, it's unappealing to everyone. Your policyholders don't need a salesman; they need a trusted companion who also happens to be an expert in the field of insurance.
Like the insurance business, social media is about nurturing relationships. It works best when used conversationally. Don't be afraid to listen to your audience. Find out what's bothering them and prioritize those needs. If you can help, join the conversation and engage them on their own terms.
Bonus Content: Get the most out of your social media. Everything Insurance Agents should know for the upcoming year.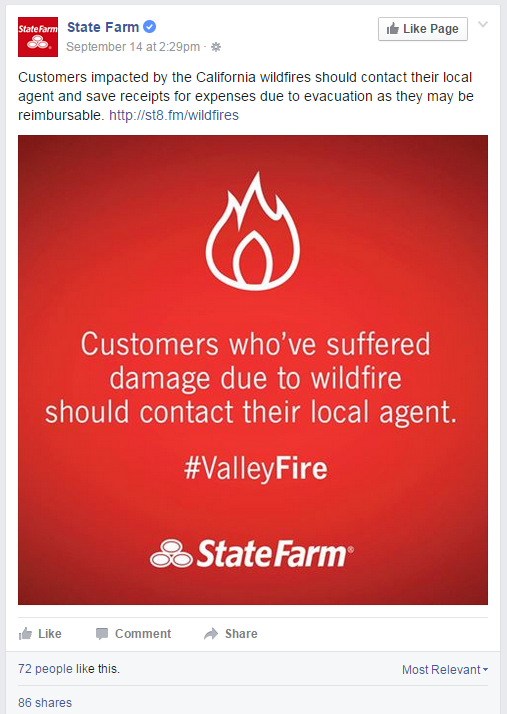 Provide valuable content that solves a problem, teaches a lesson or simply encourages constructive conversation, and your policyholders will remember you for it. When the time comes, you'll be top of mind for a referral.
4. Start Paying Attention to Online Reviews
Word of mouth rocks the insurance world, and not just with the millennial generation. Did you know that 79 percent of people ask friends and family for referrals when it's time to buy insurance? Another 65 percent turn to social acquaintances and colleagues. And word of mouth is evolving; online reviews are trusted as much as personal recommendations by 88 percent of consumers.
With numbers like that, you'd think online reviews would have the insurance industry's seal of approval. Yet more than 70 percent of agents overlook online review sites, ranking them as the least effective source for lead generation. But how effective can they be if you're ignoring them completely?
Over 50 percent of insurance agents receive 40 to 60 percent of their new business from referrals, so why turn away a prime candidate for referral business? Online reviews are affecting your business whether you're paying attention or not. Of all the marketing ideas for insurance agents to try in 2016, online referrals rank pretty high.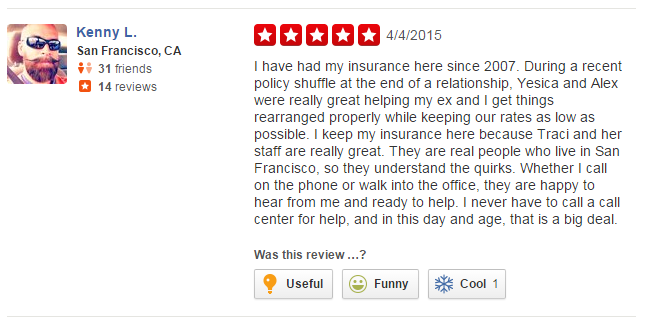 5. Use Video Content to Make a More Personal Connection
In March 2014, Internet users viewed 46.6 billion videos in one month, so it's no surprise that 76 percent of B2B marketers and 74 percent of B2C marketers are producing video content. In fact, 68 percent of B2B marketers and 73 percent of B2C marketers say video is their most effective type of content.
But will video content really work for insurance agents? You better believe it! Some of the fastest growing insurance agencies use video on their websites to market and provide educational value:
52 percent use video for customer testimonials.
48 percent use video to explain types and levels of coverage.
Other ideas include using video to:
Introduce your agency, as well as new agents
Explain products and services
Provide an agency mission statement
Produce an FAQ series
Welcome new clients aboard
Run promotional offers
Wish clients happy birthday, graduation, etc.
However you choose to put video to work for you, remember that it can be used across multiple platforms. Post it to your website, send it via email or social media channels, or use it as a premium download. (Webinar anyone?) Just use it!
6. Write Better Email Subject Lines and Increase Open Rates
Seventy-eight percent of consumers believe that a company providing custom content wants to build a good relationship with clients. But what good is custom content when you can't even get people to open your emails?
Delivering useful content to the inbox puts you on their doorstep, but the key to getting that door opened is a can't-miss email subject line. The subject line is first contact. Judgments are made and emails are either opened, deleted or reported as spam. Nearly half of consumers say the subject line is what prompts them open the email, so you'd better get it right the first time. There may not be a second chance.
Do a quick search and you'll find unlimited resources on how to craft email subject lines in a professional way. Best practices are piling up everywhere, but sometimes you've got to think outside the box to stand out from the competition. Unconventional email subject lines can often provide just the right "oomph" to get you noticed and increase email open rates. Click through to read 7 Types of Unconventional Subject Lines That Increase Email Open Rates.
7. Use Email Automation to Stay in Front of Past Clients
Creating quality content isn't easy. Just keeping up with a monthly newsletter can be tough, but add in blogging, social media and other random communications, and suddenly it's overwhelming! Outsourcing content creation can alleviate the problem, but it won't solve it entirely. You'll still have to design email templates, handle the database and send out emails on a consistent schedule.
Wouldn't it be nice if you could just hand the whole thing off to someone else? Good news — that's what we do! We write, design and send email content so you don't have to!
Email is still the most effective channel for staying in front of policyholders, but it takes a lot of work. With email automation, you get the benefit of clean data, custom content and automated software without the extra hassle. And you stay top of mind with your past clients and future prospects thanks to a continuous and valuable email presence.
Bonus Content: Everything Insurance Agents need to know about social media.
8. Make Friends With Mobile
Did we mention that mobile is still huge moving into 2016? If you haven't jumped on the bandwagon, now's the time. Here's why:
66 percent of emails are opened on a tablet or phone.
Facebook has 844 million mobile daily active users as of June 2015.
60 percent of online traffic is now generated via mobile devices.
If that doesn't convince you, how about this? Google now ranks mobile-optimized sites higher in search results. They even have a site where you can test your mobile-friendliness.
If your site isn't mobile-friendly, you have two options: Launch a second site dedicated to mobile users or look into upgrading your current site to a responsive design that will adapt to a user's mobile device. Whatever you do, do it quick!
Wrap-Up
Great marketing ideas for insurance agents depend on clean data. Without it, you can't properly target your Facebook ads or your social media and email campaigns. Video content and mobile-friendly web design are serious must-haves in 2016, and both millennials and online reviews deserve your attention! Finally, if you want to save time and create a consistent strategy, sign on for email automation.

The State of Social Media
Get your instant download now.