The month of October has many of us embracing all things spooky. Instead of trading ghost stories, we're going to share a list of scary and surprising small business stats. But don't worry, we've got solutions on how to make sure they don't haunt your business.
1. Recruiting & Retention Struggles
79% of employees that leave a job cite a lack of recognition and appreciation as the key reason for quitting. This means that roughly 8 out of 10 employees leave a job because they don't feel appreciated. For anyone who knows the costs associated with recruiting and retention, this is a shocking statistic!
Learn from this small business stat: If you work with either internal team members or external contractors, let them know you appreciate their hard work and contributions.
Having happy employees who enjoy coming to work and feel their contributions are recognized will work harder than those who don't.
From a simple thank you to an unexpected gift, make sure your team knows they are valuable.
2. Fierce Competition
543,000 new businesses are started every month. This stat is exciting and a little scary. It's inspiring to see so many businesses launching, but it's another reminder there's a lot of competition out there.
Learn from this small business stat: Focus on customer service. Exceptional customer service can make your small business stand out from the crowd. It will also serve as a constant reminder of why your customers work with you and not your competition.
Need some ideas? Here are a few easy and impactful ways to show your customers you appreciate them.
3. Responsibilities Overload
66% of small business owners and leaders are personally responsible for three or more of the following areas of their business: operations, finance, sales, marketing, human resources, customer service, product development, or IT.
You care about your business and success. Sometimes that means putting together the budget, running ad campaigns, handling customer questions and being tech support for your website all in one day. It's a lot.
Learn from this small business stat: As much as you want to do everything, it's hard to keep all those plates spinning. Delegation can help you get your time back and allow you to spend it on the work that you do best.
There are countless free and competitively priced software options available for small business marketing. Do your research, try out some demos, and ask lots of questions to find what's right for you. If you want to save some serious time, we can take marketing off your plate completely.
4. Budgets & Finances
57% of small business owners use their personal savings for startup capital. If you take personal credit cards, "other personal assets" and home equity into consideration, this number reaches 74%.
Starting a business is expensive. While some take the financing route, the majority of small business owners are using their savings to get their business off the ground. This can put you in a risky financial position should your business underperform or fail.
Learn from this small business stat: This is probably the least surprising item on our list of small business stats. All small business owners are familiar with the expenses related to starting a business. Every penny of your hard-earned money should be used as efficiently as possible.
One way to do this is to set a marketing budget as early as possible, considering everything from staffing to marketing costs.
5. Location, location, location
50-60% of small businesses are run out of a personal home. While this is a pre-pandemic stat, that percentage has almost certainly risen in 2020.
Remember how we said starting a business is expensive? As a result, many small business owners are finding ways to save money. Renting an office can be an unnecessary cost, especially if you don't have additional employees that need a dedicated workspace. That's truer in 2020 than ever before, when working from home is more common and office space less necessary.
So what's the scary part? Working from home comes with its own set of unique challenges, from distractions to lack of communication to technology hurdles. Make sure you understand those inherent risks.
Learn from this small business stat: It's very possible to run a business out of your home, for either a short while or indefinitely. Learning how to limit daily distractions while working home will help make the best of this situation.
6. Marketing ROI
Content marketing gets 3x more leads than paid search advertising.
Content marketing is a cost-effective marketing method that sees a solid ROI. This type of content isn't super easy to create, which is part of the reason why more small businesses aren't taking advantage of it. While spending money on search ads may sound easier than creating interesting, clickable content, you'll be spending more per lead with that strategy.
Learn from this small business stat: Content marketing should be part of your overall marketing plan. By crafting and sharing useful, insightful content, businesses can position themselves as thought leaders. If you'd rather not invest your own time in creating great content, we can take care of it for you.
Move Forward With These Small Business Stats
Knowledge is power. Knowing you're not alone in the challenges you face is probably a bit of a relief. But it's not a solution. If you can relate to any of these small business stats, seems like it may be time to make a few changes. One decision many small businesses make is to delegate with software or an outside agency to take on ways to combat these small business challenges.
OutboundEngine touches on all of these small business stats and more. We offer super simple software and a talented marketing team that keeps you top of mind with your network for an affordable price. Because we're able to take on the work of a marketing team, you're able to focus on your customers and building your business. Talk with one of our marketing experts today and get a free demo.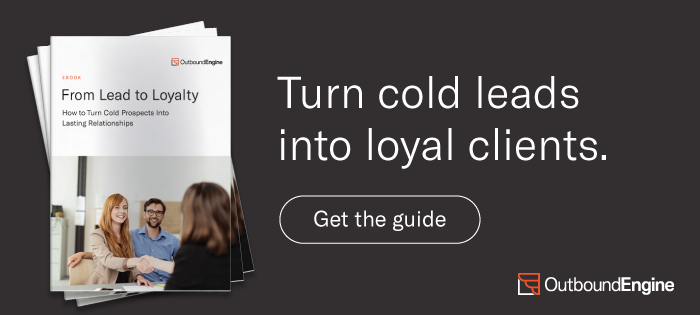 Almost There!
Get your free guide now.